A tour of one of the most beautiful castles in Oman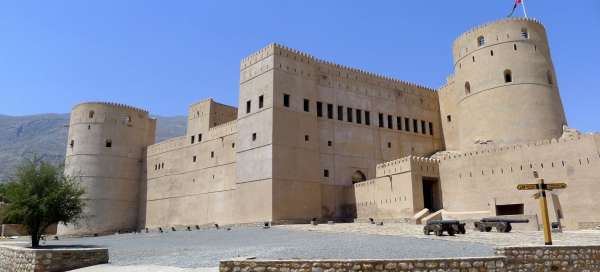 Not far from the high Omani mountains is the mighty Rustaq Castle. Like most Omani castles, it is nicely restored. Here you will find countless works and beautiful views of the surrounding oasis. It is not for nothing that it is considered one of the most beautiful castles in Oman
Parking by the castle
There is a car park right next to the castle. At first, you won't even realize how nice Rustaq Castle is over the high wall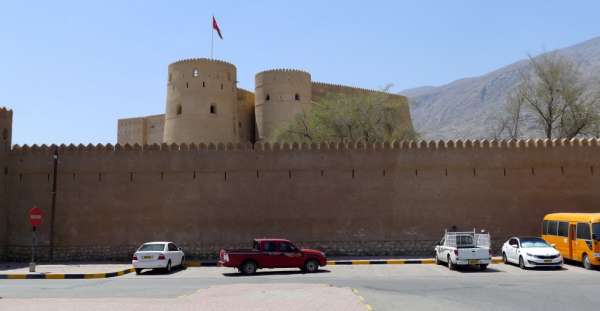 Rustaq from outside
From the big patch you have the castle in the palm of your hand. It's a pity that when they put it all together, they didn't put electricity into the ground.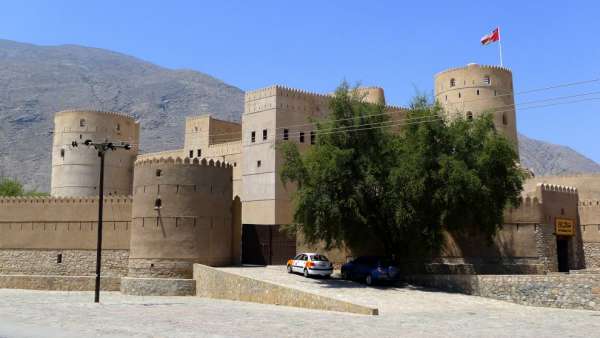 Rustaq Castle from the courtyard
After walking through the gate, you will have the most beautiful view of the castle
View from Rustaq Castle
Not only the castle itself, but also the views from it are worth it. In front of you is a typical Omani landscape – a huge oasis and ridges of arid sharp mountains on the horizon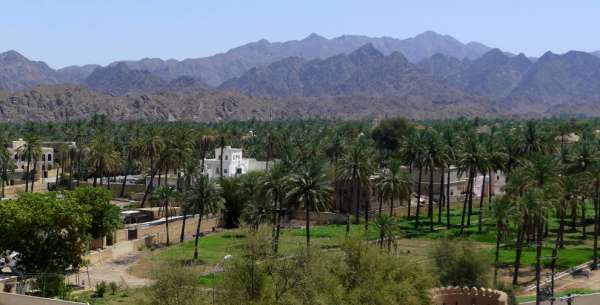 Castle tour
As Rustaq is quite a large castle, it will take you a while to explore all its nooks and crannies. Maybe we were just lucky, but we didn't meet any other tourists here, so the castle was just ours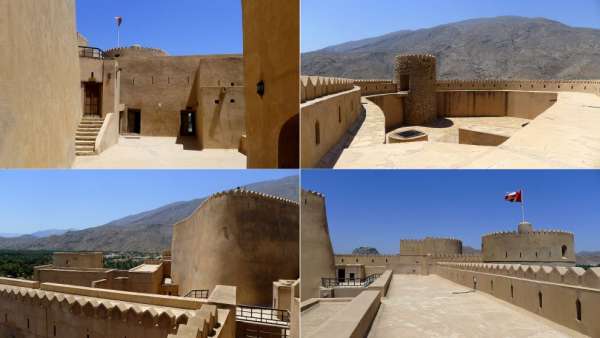 South view
To the south, the mountains rise the highest and exceed the surrounding region by more than a kilometer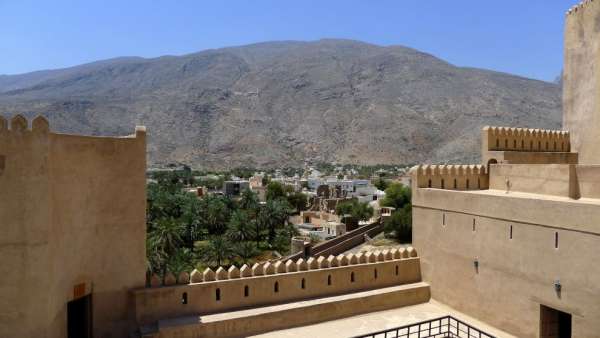 View over the towers
One of the most classic views from the castle is through the defensive bastions
City View
The town of Rustaq itself is quite sprawling and occupies a vast valley between the mountains. There is nothing to see outside the castle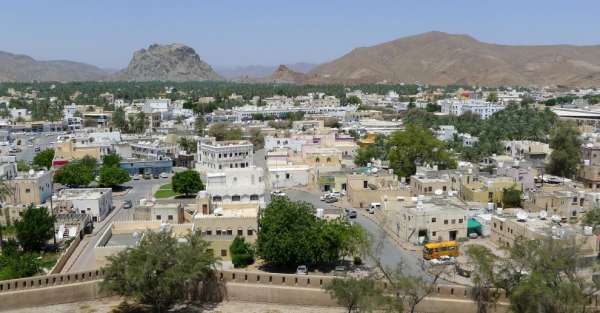 Cannon tower
The cannon tower is the most impressive part of the castle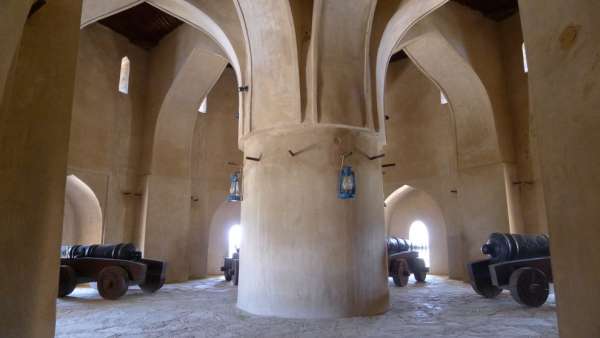 Applaud the author of the article!
Articles nearby
Thanks!
Have you been there? Write a review of this place
Already rated by 1 traveler