Preserved ministerial castle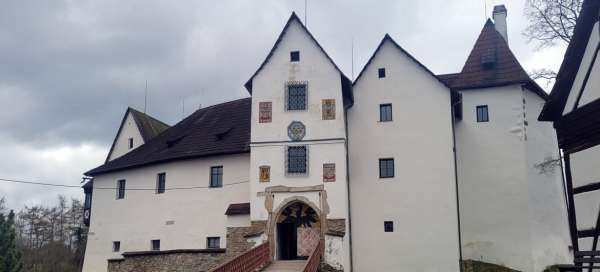 Less than 5 km west of Františkovy Lázně, the well-preserved Seeberg castle stands on a rocky promontory above the Slatyný potok. The castle was founded around 1200 as the seat of the Cheb Ministerial. The beautifully reconstructed castle now serves museum purposes.

Ministerial Castle
Seeberg is one of a handful of preserved ministerial castles forming a specific administrative system of Chebsk at that time. The ministerials were originally unfree and servants dependent on the monarch, who became the exclusive administrators of what was then Chebsk. From the 12th century, they built a network of their own fortified settlements in this sparsely populated area.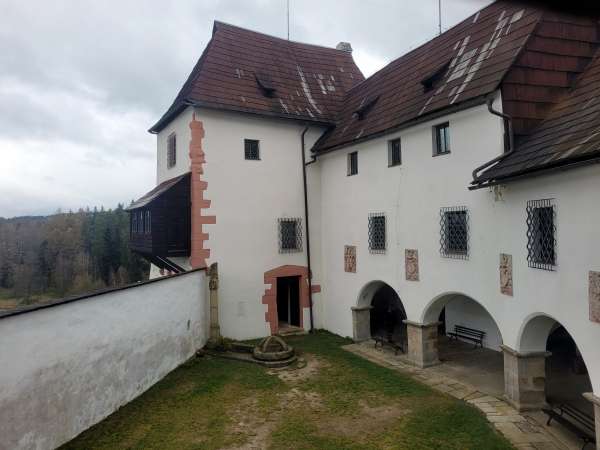 A beautifully restored castle
The castle fell into disrepair from the mid-1950s. In the mid-1980s, the director of the Františkovy Lázně Municipal Museum, Dr. Extensive reconstruction began in Stříbrného, and the castle was again made available to the public in 1990.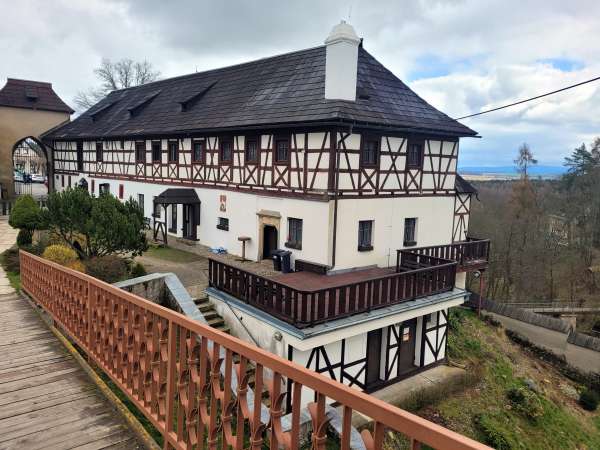 An extensive castle complex
The present-day appearance of the castle consists of a Romanesque and Gothic palace, which is complemented by a Renaissance wing with a beautiful arcaded corridor.
The castle area consists of two parts, the front and back castle. Both parts are separated by a deep moat with a bridge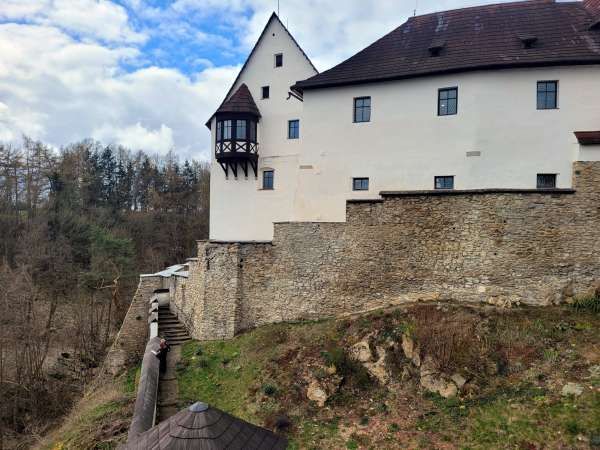 Black kitchen
As part of the tour, it is possible to visit the so-called black kitchen with period equipment. Until the 18th century, cooking and baking was done on an open fire. The walls of the kitchen were therefore very dark, thanks to which the name "black kitchen" was adopted.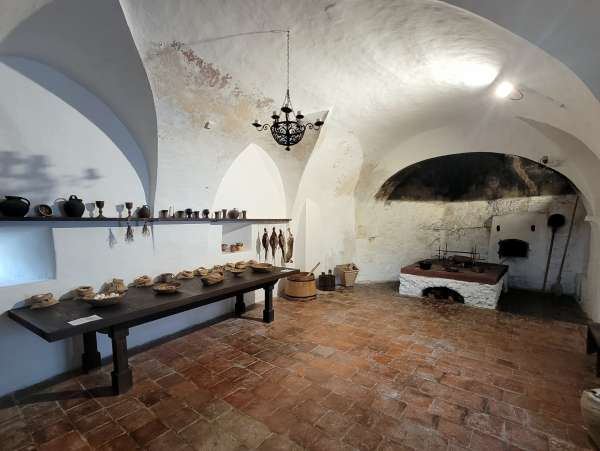 Instruments of torture
In the basement of the castle there is an exhibition dedicated to instruments of torture.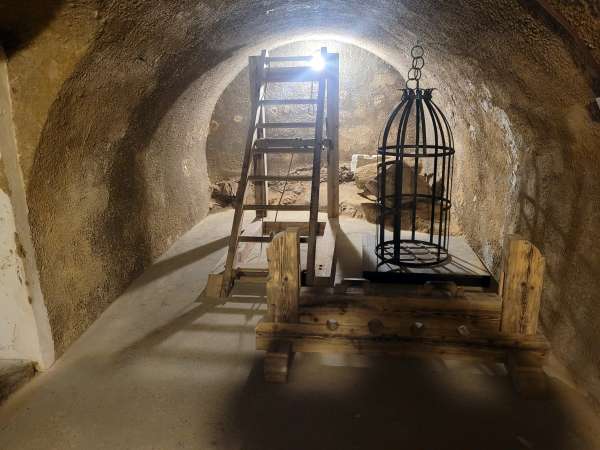 Museum exposition
Inside the castle there is an exhibition presenting the development of the castle and various types of furniture and equipment from the 19th century. It is also possible to see an exhibition about the life of the poet JW Goethe and the executioner of Cheb.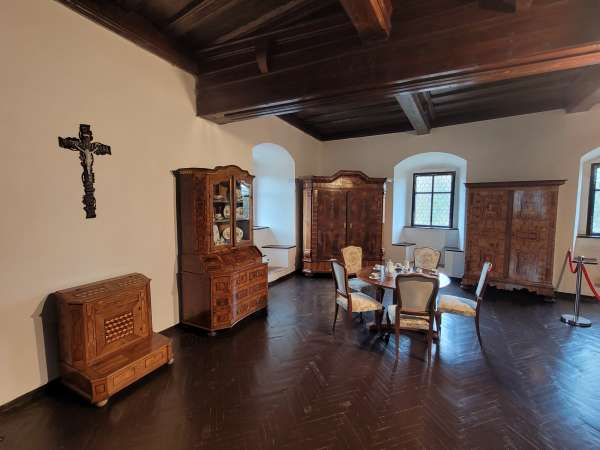 Development of interior, furniture and furnishings
In the castle palace there is an extensive exhibition presenting the development of interiors and furniture creation in the 19th century (Empire, Biedermeier, Second Rococo, Neo-Renaissance, Neo-Gothic, Chippendale)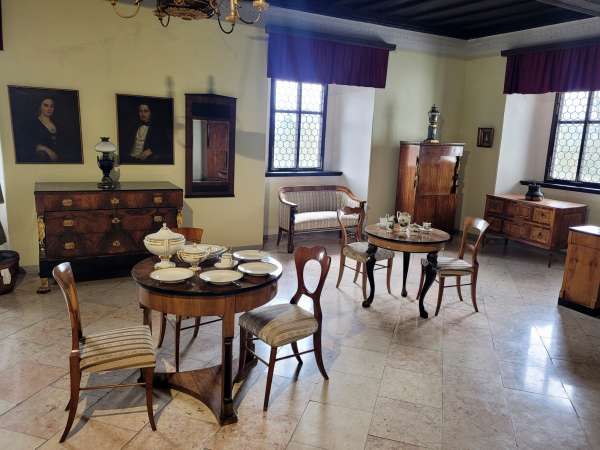 Ethnographic exposition
The 19th century Chebský venkov exhibition is located inside the half-timbered baroque barn in the forecourt. Rural tools and household equipment are displayed here.
Exhibition of agricultural machinery and tools
In the open shed, it is possible to view period agricultural machinery and tools.

If you need accommodation near the castle, Františkovy Lázně is of course ideal, with a wide range of options. The quality options certainly include, for example , LD PALACE Bellaria Spa & Kur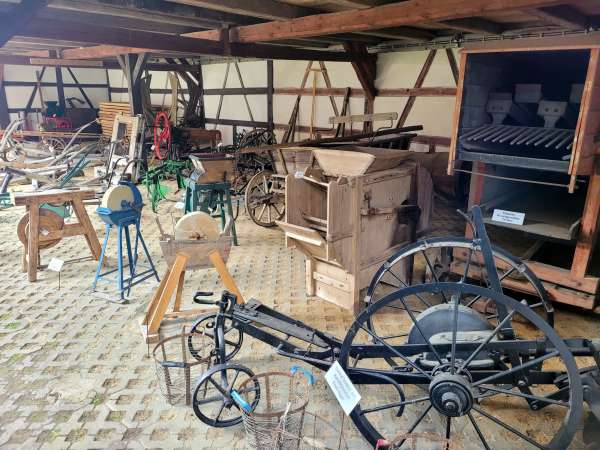 Applaud the author of the article!
Articles nearby
Thanks!
Have you been there? Write a review of this place
Already rated by 0 travelers