A curious bridge in the water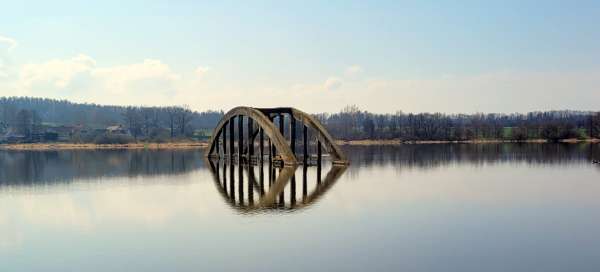 At the southeastern edge of the town of Cheb, a local curiosity can be seen on the surface of the Jesenice reservoir – a flooded bridge located in the middle of the reservoir.
Flooded bridge
The reinforced concrete arch bridge over the Odrava River originally connected two parts of the village of Všeboř, which is now partially flooded. Today, for most of the year, only the upper part of the bridge can be seen above the surface. In 1957, a dam began to be built here, and in 1961 the dam reservoir finally flooded the road and the bridge.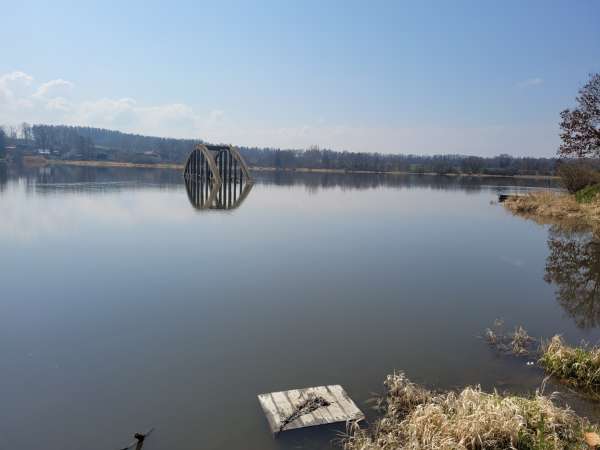 The view from Velká Všebora
The upper part of the arch of the bridge is still above the surface. If the reservoir level drops significantly, then even the original road and the entire bridge will emerge. Sometimes you can even step onto the bridge with dry feet.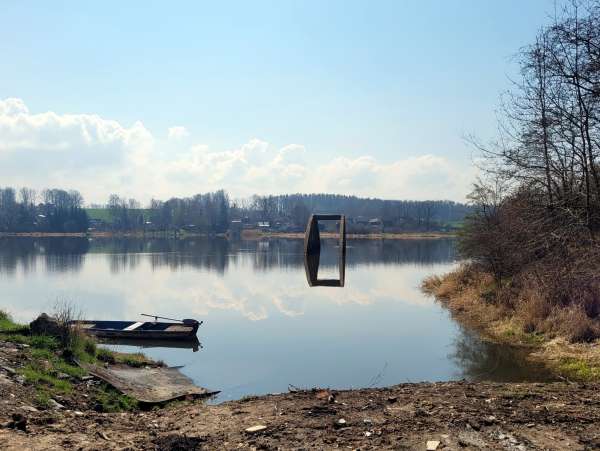 View from Mala Všebora
When viewed from Malá Všebořa, the bridge is relatively far away, and only a few of the current residents remember that there was a road and the bridge spanned the Odrava River.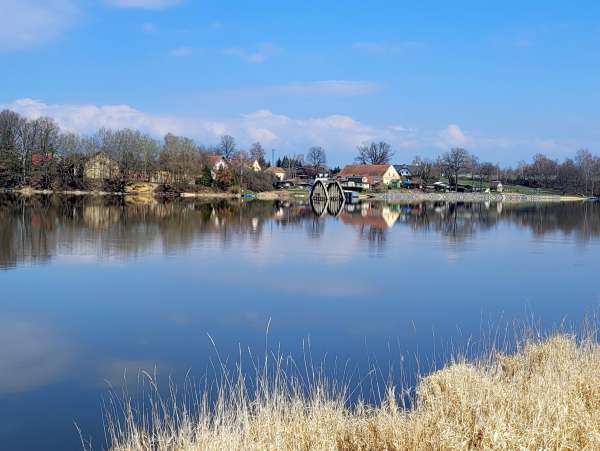 Applaud the author of the article!
Articles nearby
Thanks!
Have you been there? Write a review of this place
Already rated by 0 travelers