A gem inscribed on the UNESCO World Heritage List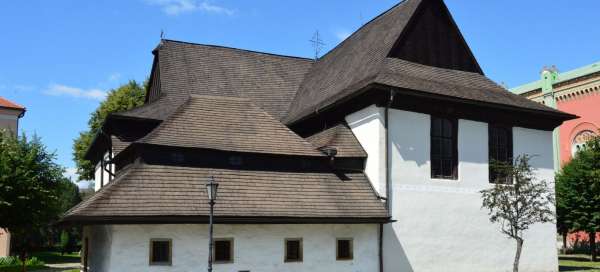 This evangelical wooden articular church was inscribed on the UNESCO World Heritage List in 2008. This is due to the unique wooden structure, on which no nail was allegedly used, and especially thanks to the amazing wooden interior
Wooden church
The Evangelical wooden church dedicated to the Holy Trinity was inscribed on the UNESCO World Heritage List in 2008. It was built in 1717 without the use of metal nails. It has the form of an isosceles cross. Even today, it is sometimes used for religious ceremonies. It is interesting that in the immediate vicinity there is a new evangelical church, which from a distance resembles a mosque and opposite is a Greek Catholic church built in 2008. Next to the church there is also an evangelical lyceum famous for many celebrities who studied or taught here.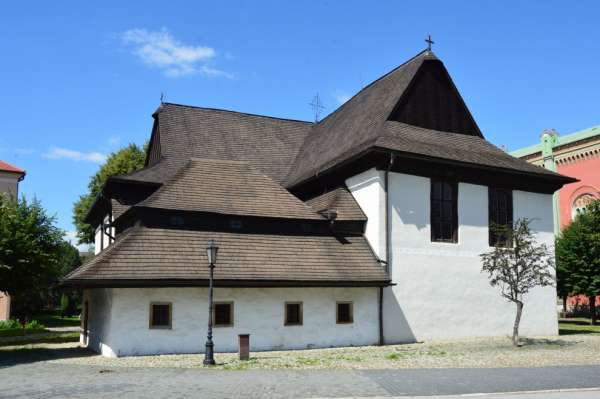 Articular church
The church is one of the so-called articular churches. These were built in Slovakia at the turn of the 17th and 18th centuries, ie during the lack of freedom of Protestants, who were only allowed to build a church with the permission of the so-called Sopron articles. According to them, churches could only be built in the suburbs behind the city walls and in a place chosen in advance by the royal commission. Within one year, the construction had to be made of the cheapest material, which was wood (without the use of any other material, including metal nails). The costs were borne exclusively by the Evangelical Church.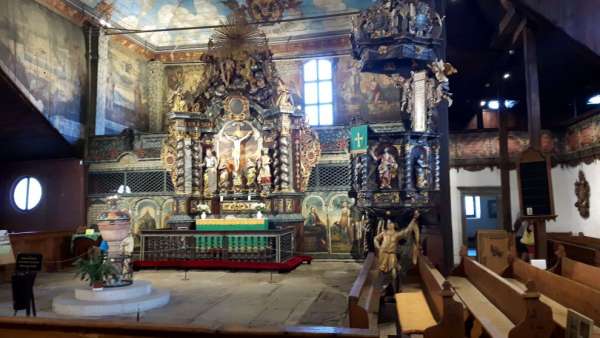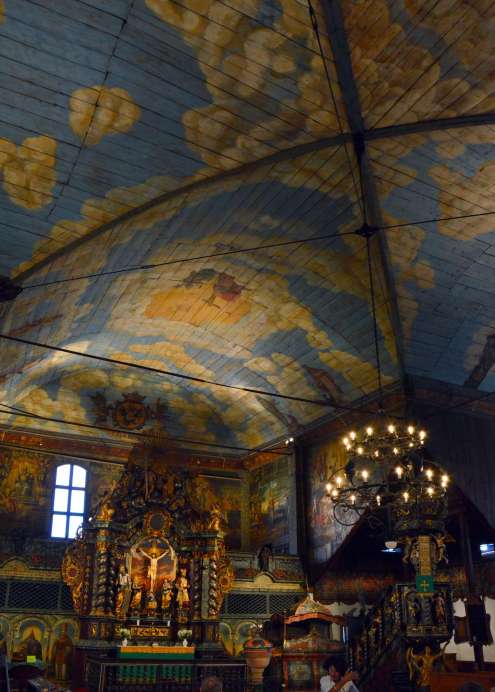 Wooden construction
Due to the climate, the wooden structure of the perimeter walls of the church was later plastered with clay plaster. The all-wood construction is clearly visible in the interior. The main space is lined with a wooden compressed vault with a painting representing the celestial sky. It is clear from the construction that it was helped by Swedish sailors. Upon closer inspection, we notice that the interior takes the form of an inverted hull. Most of the windows are round, similar to the windows in the cabins of ships.
Interior
The vault rests on four twisted supporting columns made of yew wood. It was chosen for its resistance to worms. Other supports are the load-bearing walls of the church and the beams of the six choirs. The ground floor and six choirs of the church can accommodate up to 1540 people. The decoration and the overall environment of the church impress the visitor with strong spirituality. The most interesting, however, is the massive wooden altar carved between 1718 and 1727.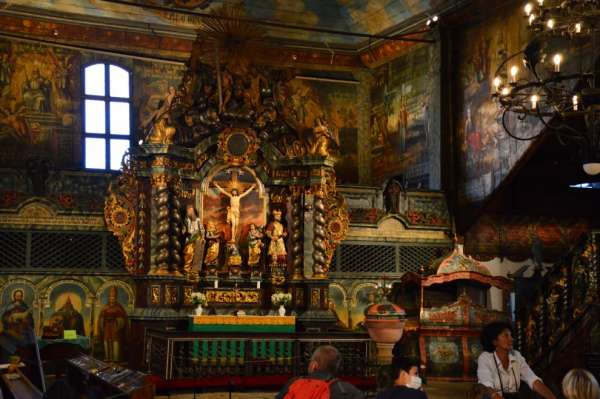 Organ
The two-manual organ from 1717 is considered to be the oldest and therefore the most valuable functional organ in Slovakia.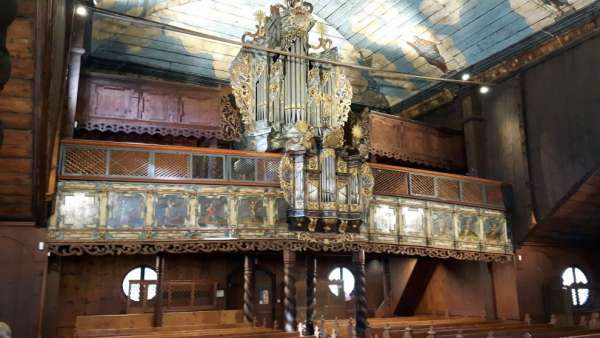 Applaud the author of the article!
Part of gigalist
Giga List:
The most beautiful wooden churches in Slovakia
A monumental work of folk architecture are wooden churches, unfortunately only rarely preserved in their original place. They are… continue reading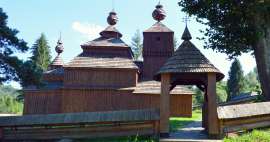 Thanks!
Have you been there? Write a review of this place
Already rated by 1 traveler