Bridges across the river Zayanderud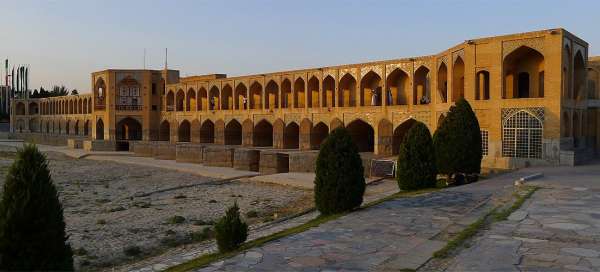 River Zayanderud flows through the town from west to east kilometer and a half south of the center of Esfahan. Nowadays, mainly due to irrigation, is the bed of the river, unfortunately dry most of the year. The main attractions here are the number beautiful historic bridges from Sasanian era. You can best start at the longest of them – Si-o-se Pol and continue along the waterfront around the next ones to the most beautiful bridge Khaju.
Si-o-se Pol
Nice walk along nice eshafan historic bridges begins at Si-o-se Pol – bridge of thirty arches. With its length of almost three hundred meters it is the longest in the town.

 
Outlook of the Sofeh mountain
From the dry riverbed of Zayanderudriver is visible small but interesting Sofeh mountain range (2 160 m asl) rising sharply above the endless plains, on which Esfahan is built. The ideal tip for a day hike.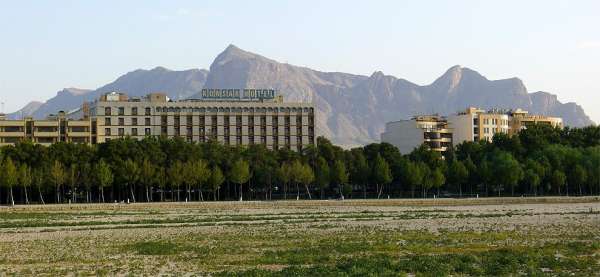 Si-o-se Pol in the evening
The best atmosphere at these historic bridges is in the evening when they are amazingly lighted.
 
Si-o-se Pol as a pedestrian zone
When is the riverbed dry, you can walk next to the bridge to the other side. However, it is more comfortable on the bridge – in addition, all of these historic bridges work as a pedestrian zone.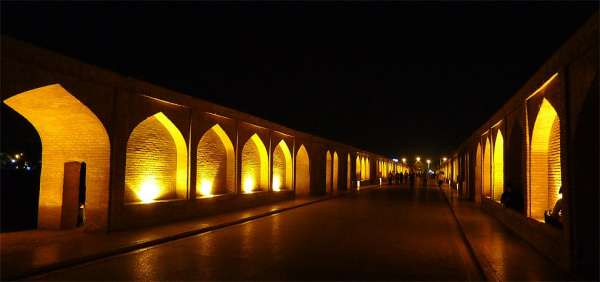 Bridge Joubi
Set out from the bridge Si-o-se Pol along the river to the east. After almost a kilometer you pass around modern bridge Ferdowsi. Farther away is another historic one – Joubi. But it is not as impressive as the other ones.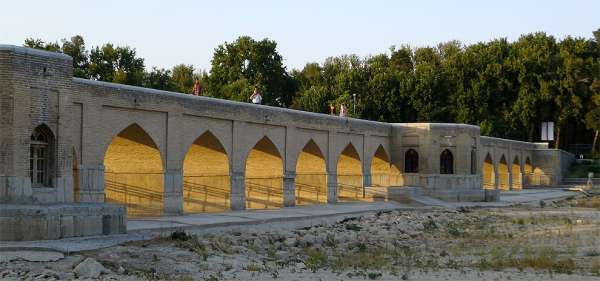 Bridge Khayu in sight
Farther already opens the view of the most beautiful of all bridges in Esfahan – Kayu.

Bridge Khayu
Bridge Khayu is truly a masterpiece and almost every tourist visiting Esfahan wants to see it. On the other side of the bridge you can just wave for a taxi or walk to the town on foot. But it's not very close, about 2.5 km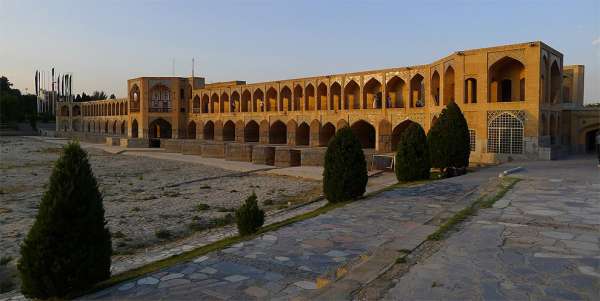 Applaud the author of the article!
Part of itienary
Article:
Tour of Esfahan
Thanks to its sights, Esfahan is deservedly the main destination for foreign tourists in Iran. You will need at least two days to… continue reading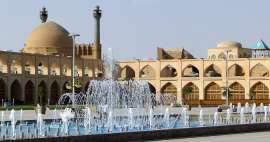 Part of gigalist
Giga List:
The most beautiful trips in Esfahan
Esfahan is a city where there are really a number of beautiful sights worth visiting. Not surprisingly, it is one of the most… continue reading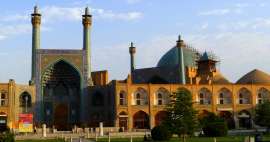 Thanks!
Have you been there? Write a review of this place
Already rated by 0 travelers