A well-known karst valley in the Chočské vršy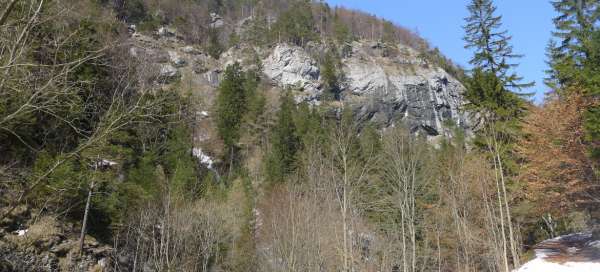 At the eastern end of the Choč Hills you will find the beautiful karst Kvačianska Valley. It is basically a canyon surrounded by limestone rocks. here you will also find two beautiful historic mills and the Ráztock waterfall. The hike itself is not very demanding and even a family with smaller children can handle it.
The starting point of the hike to Kvačianská dolina
The starting point of the hike to the valley is the village of Kvačany, located to the north of the famous Liptovská Mara dam. You drive through the village to the very end of the road, where there is a paid parking lot.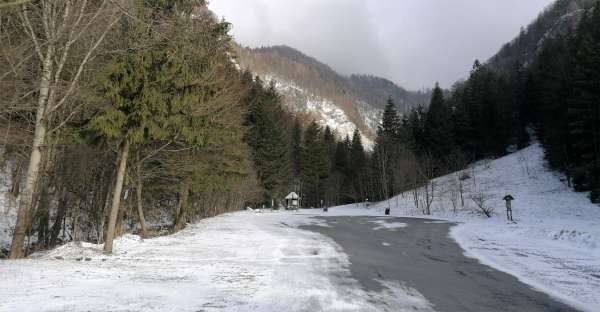 Views of rock faces
It is possible to choose several variants of this hike according to time and your condition. The most classic is to walk through the valley to the Oblazy mill and return the same way. The ideal but obviously more demanding option is to make a circuit and connect it with the second well-known valley – Prosiecká.
From the parking lot, we head along the Kvačianka River with occasional views of the surrounding limestone rock walls.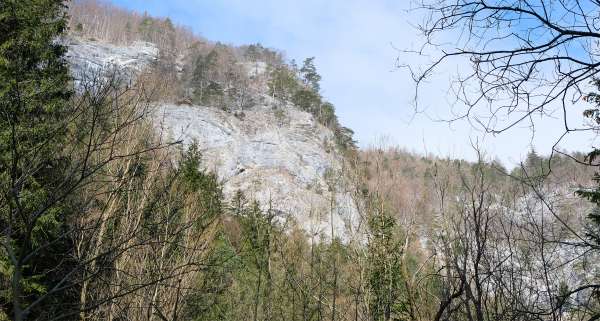 Rock peaks
The surrounding peaks exceed you by 500 meters in height. As the road leads through a deciduous forest, the views here during the winter and early spring are better than in the full season.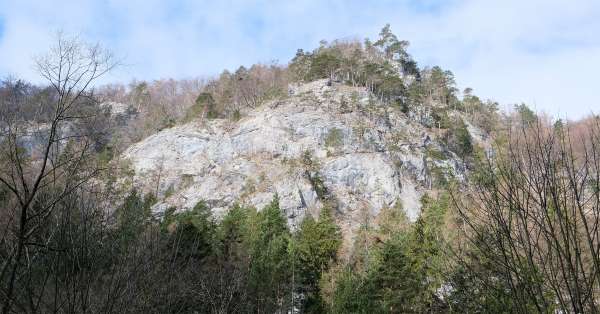 Jánošík's head
The most famous local rock is the Jánošík head formation, named after the most famous Slovak bandit.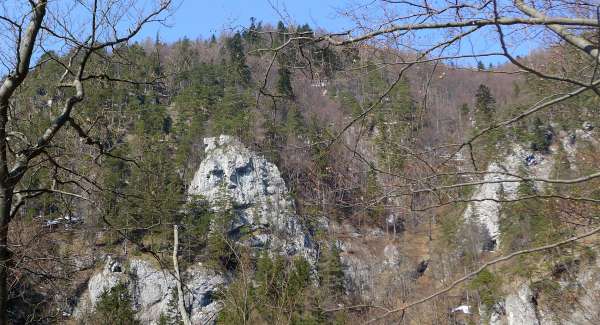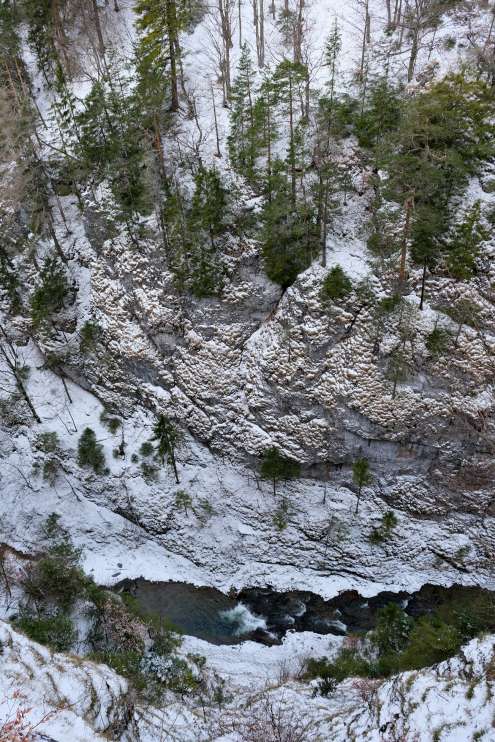 A view into the depths of the Kvačianske dolina
The path climbs up to the place Kobyliská, from where the best view into the depths of the valley is available.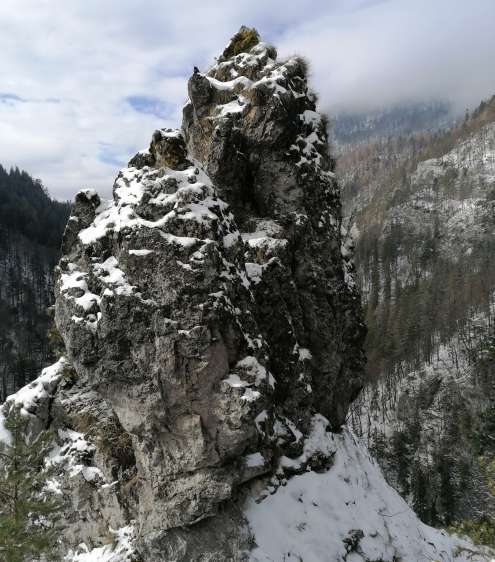 Roháč in Kvačianske doina
We reach the highest point of the hike to a rock called Roháč, standing directly above the canyon. The place is not accessible by chains or railings, so it's up to you how far you dare to climb. We are approximately 220 meters above the starting point.
Malý Roháč viewpoint
The path descends to another viewpoint – Malý Roháč -, this time accessible to tourists.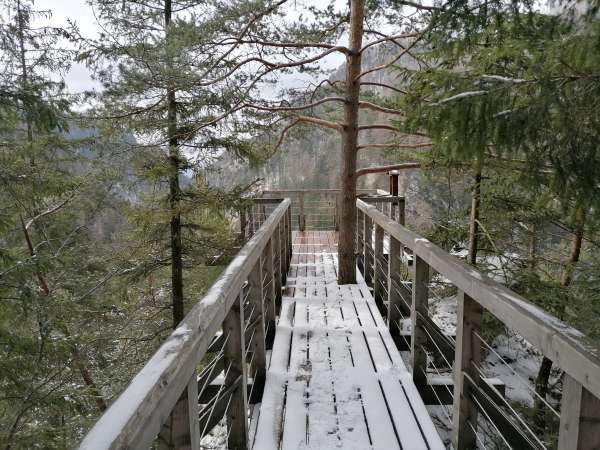 View of the Kvačianske dolina
From the viewpoint there is a nice view into the depths of the Kvačianske dolina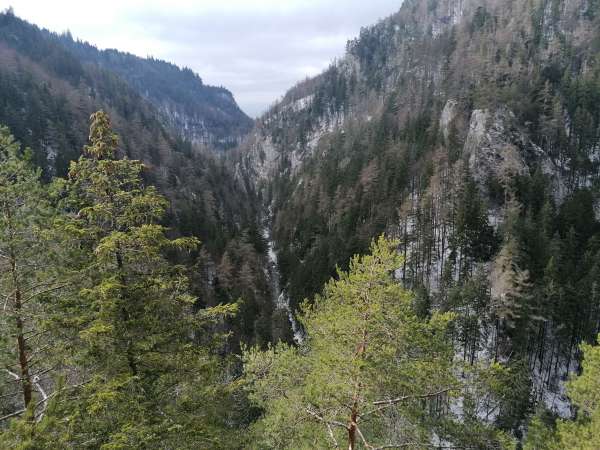 The stones
The road then descends sharply to a place called Oblazy, where there are two interesting mills.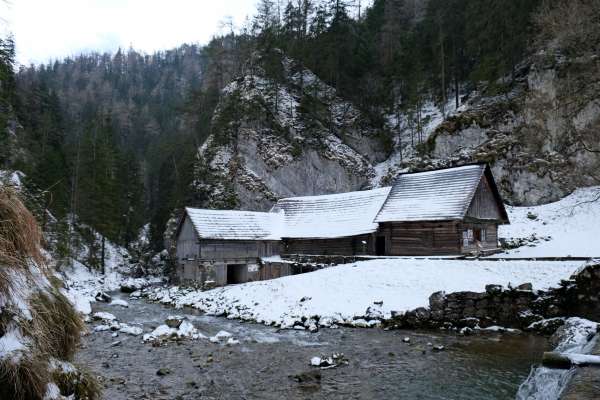 Ráztock waterfall
It is only a short distance from the mill to the picturesque Ráztocké waterfall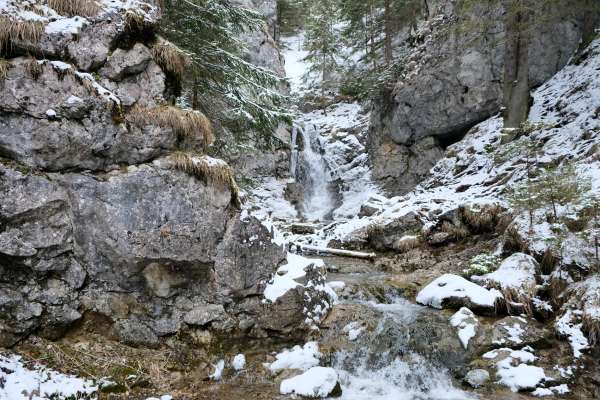 Applaud the author of the article!
Articles nearby
Thanks!
Have you been there? Write a review of this place
Already rated by 0 travelers