Connection of the Úpa valley with the peaks of the Eastern Giant Mountains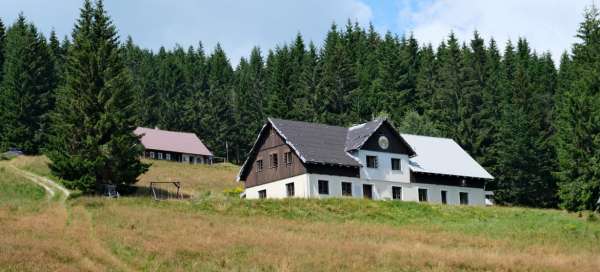 If you want to descend from the peaks of the Eastern Krkonoše (or, on the contrary, climb them), the blue tourist route leading from Horní Maršov to Lysečinská bouda is quite practical. If you need to continue to Svoboda nad Úpou, then part of the journey leads along the busy road leading to Peca pod Sněžkou (fortunately, there is a wide sidewalk)
Lysečín shed
We start our descent route at the Lysečinská bouda, where there is an opportunity to have refreshments. You can see the difference right away. From the busy red tourist route, we descend along the deserted blue route.
Descent route to Lysečin
The descent route leads along a narrow road. From time to time there are some smaller cottages around.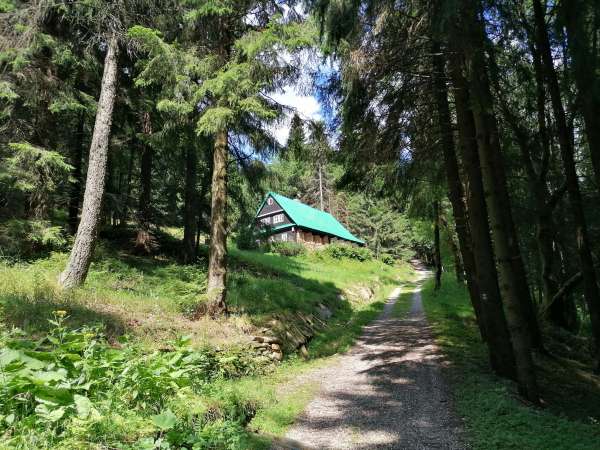 Nativity Chapel
Along the way, you will come across this picturesque chapel.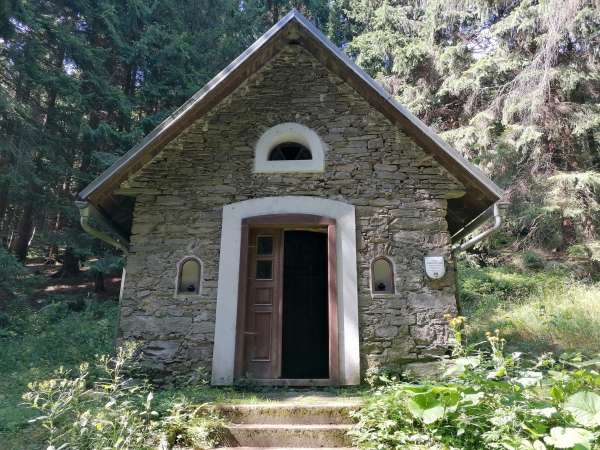 Mountain idyll
The picturesque cottage above the mountain meadow is just a short distance from the chapel.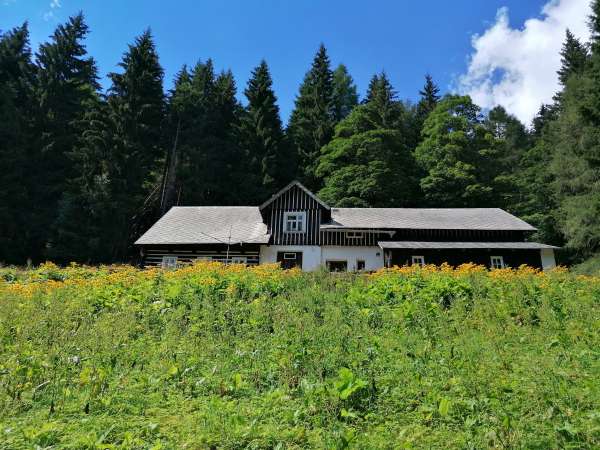 Upper Lysečiny
The mountain road slowly turns into a narrow asphalt road and we leave the forest behind Horní Lysečíny after about 3 kilometers of walking.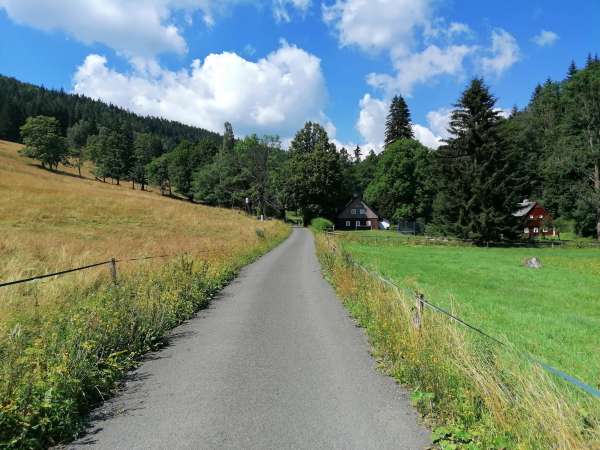 Wide valley in front of Dolní Lysečina
Before Dolní Lysečíny, the valley widens and the surrounding landscape already looks like foothills (we also dropped about 300 meters in height).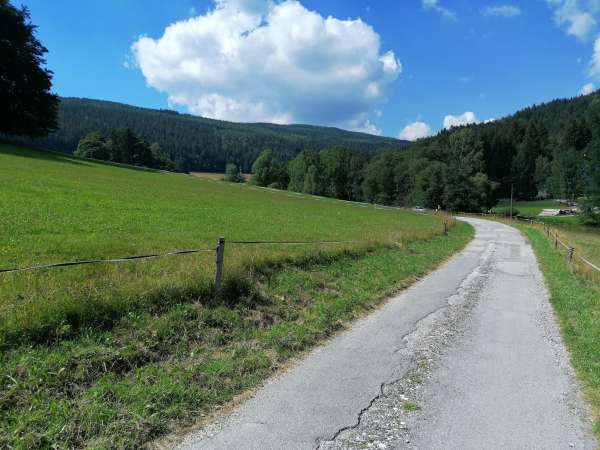 Lower Lysečiny
Dolní Lysečiny is a very picturesque mountain village. You will find several interesting buildings here, such as: Restaurant Zvonička or the mill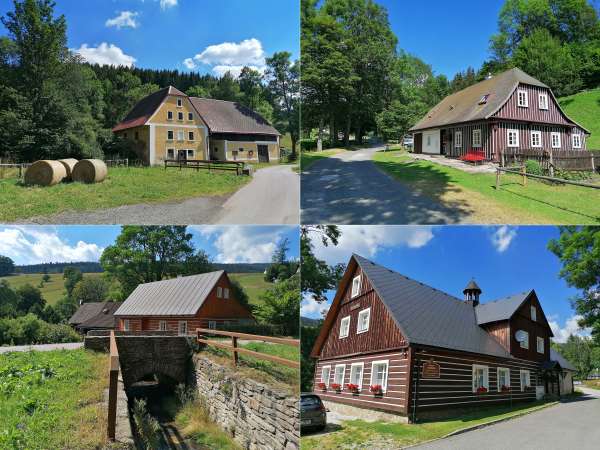 Albeřický pond
Under Lysečinami, a tourist route already runs along the road from Maršov to Albeřice, so there are more cars. It would be more pleasant here by bike than on foot. Along the way there is a view of Albeřický pond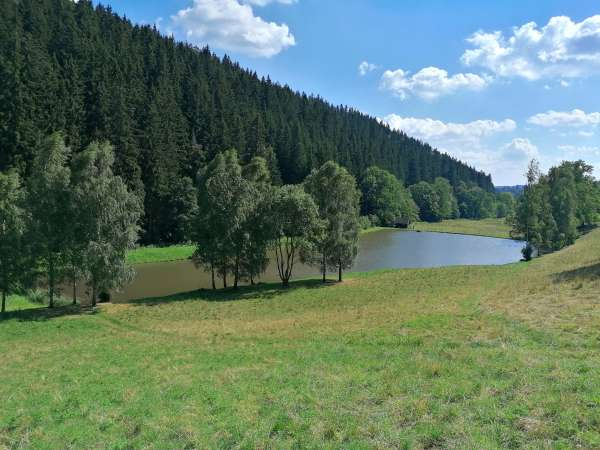 Upper Maršov
After another 15 minutes of walking, we reach the Horní Maršov region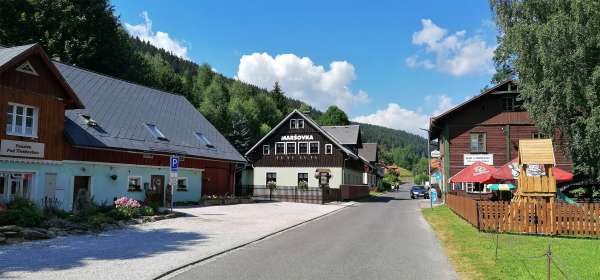 View of Maršov
We leave the main road and head along Promenáda street on the slope above Maršov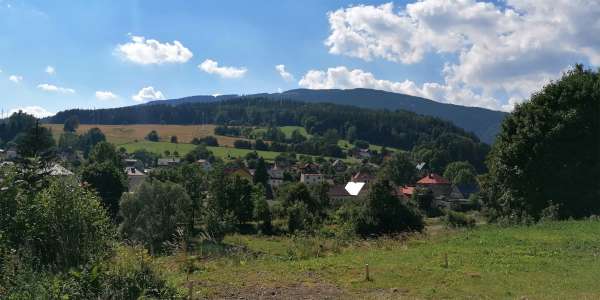 The bridge over the Úpa
After passing the Promenade, we will continue along Za Vodou street to the very end of Maršov. After about a kilometer and a half we reach the bridge over the Úpa. From there, the least lively section of about a kilometer and a half along the main road awaits us. Fortunately, there is a wide sidewalk along it all the time, so at least it's not dangerous.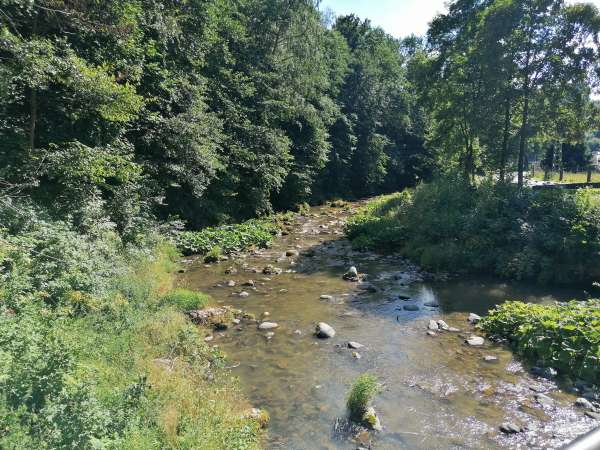 Dolni Maršov
We are coming to Dolní Maršov with industrial buildings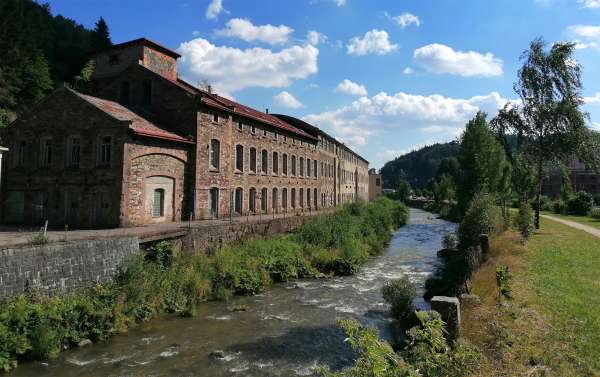 New world
In Dolní Maršov we will finally leave the main road and follow the green tourist route first through the Nový Svět district and then in the forest high above the Úpa river to Svoboda nad Úpou, where we will end the hike.
Applaud the author of the article!
Articles nearby
Part of itienary
Article:
Trip to Rychory
Rýchory is the easternmost part of the Giant Mountains. They are also the lowest and probably the least visited part of the… continue reading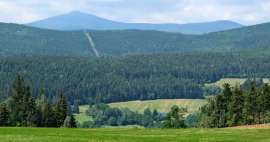 Thanks!
Have you been there? Write a review of this place
Already rated by 0 travelers