Where tourists don't go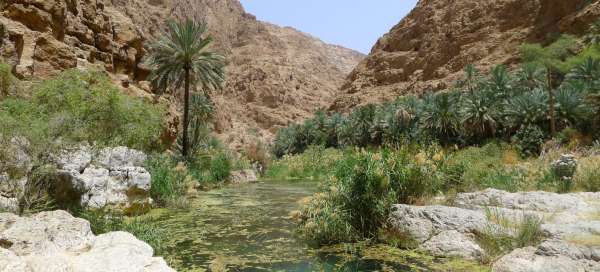 Almost all tourists who visit the beautiful Wadi Ash Shab gorge will end their pilgrimage by the swimming pools. However, it is possible to continue until a semi-deserted oasis and at times enjoy a fairly airy journey. Quite an interesting extension of a classic trip
Above the swimming ponds
From the swimming lakes, where for most visitors the destination is a walk through the gorge, there is a noticeable path further through the valley. Looking back after a few tens of meters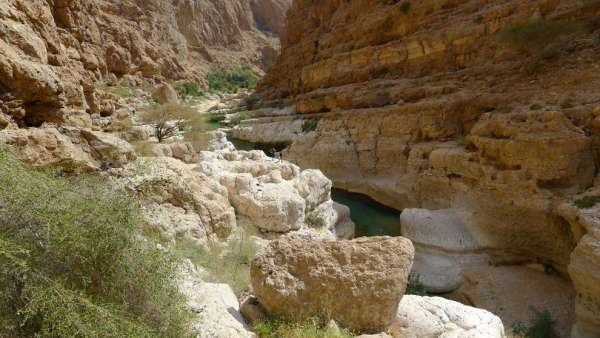 A breathtaking march through the gorge
The path leads along a rock ledge high above the bottom of the gorge – the views are absolutely great.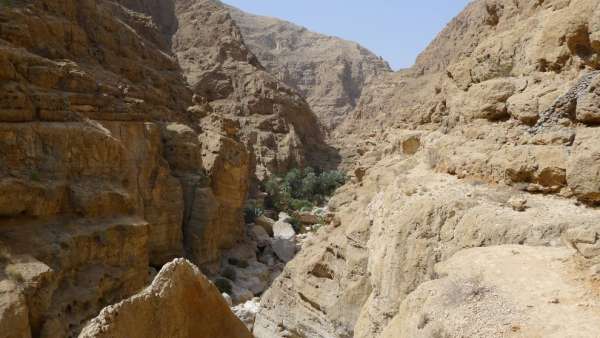 Way down
After a while you will reach a crossroads. One path drops sharply to the bottom of the gorge. Sometimes it is improved by a small stone staircase. However, if you want to continue to the oasis, it is not the right one. We met her and then we had a more challenging journey through the gorge day.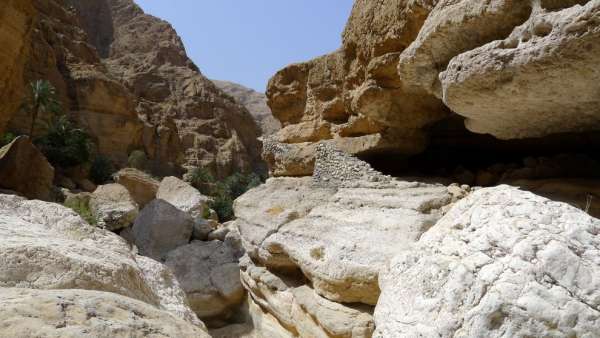 Journey through the day of the gorge
We don't want to go back uphill at the crossroads, so we continue through the day of the gorge and it's quite a challenging experience. Climbing huge boulders and constantly looking for where to go next.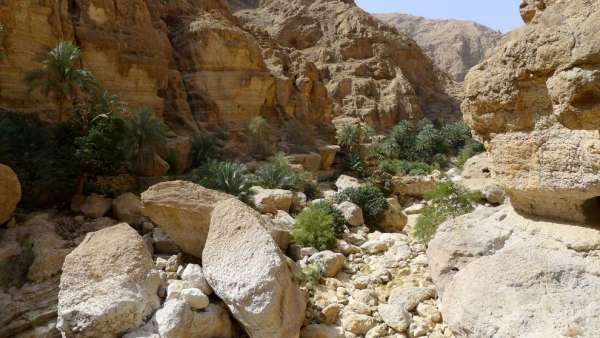 An oasis in Wadi Ash Shab
Finally we come to a semi-abandoned oasis. If it weren't for the donkey, he would think that no one lives here anymore. Except for the palm trees, the remains of the irrigation canal and a few stone houses, there is nothing and no one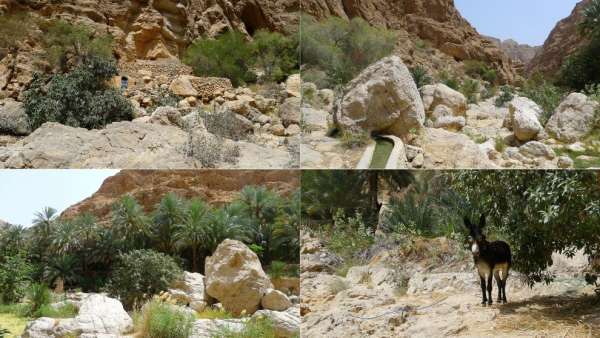 In the oasis
He won't give it to us and we want to look a little further put, at least still "around the corner". There is a trail, albeit imperceptible,.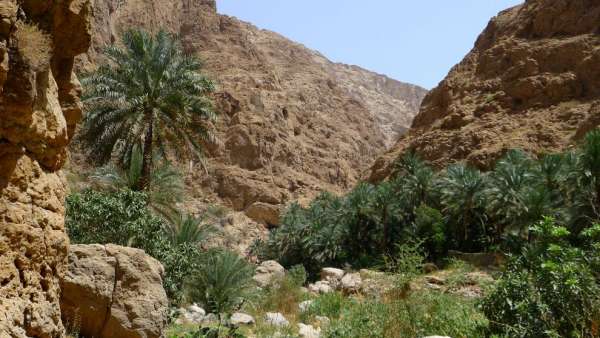 Around the corner
We end our process around the corner. There are gigantic stones and every meter ahead there are as many as 10 on a normal path.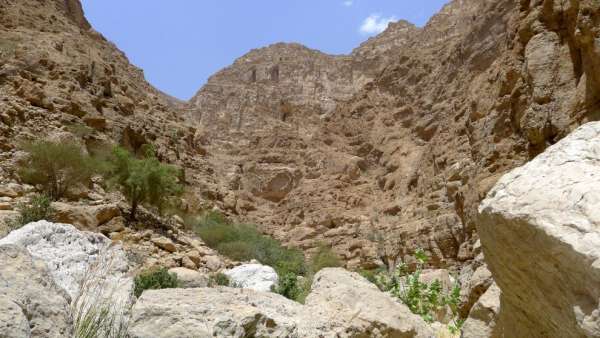 Swimming pool
The Omani heat is overwhelming, especially when it's noon, so every lake comes in handy.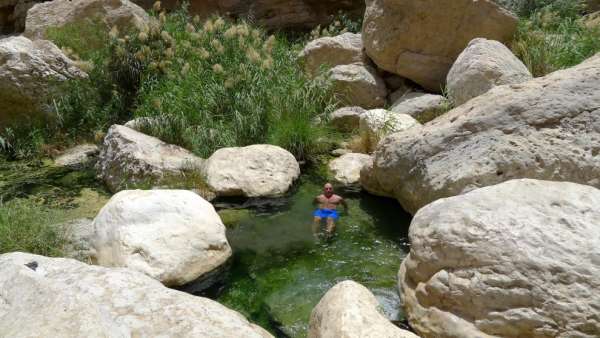 Ascent to the rock ledge
In the oasis, we have been looking for the beginning of the path leading up to the ledge for quite a long time, but in the end we are succeeding.
An oasis from the top
Smoke appears in the oasis, so a few people actually live there, but they are quite ingeniously hidden.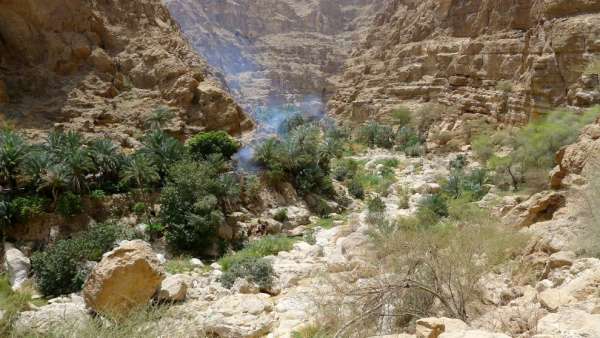 March on a rock ledge
We agreed that returning along the ledge was the best of this "follow-up" tour through the Wadi Ash Shab gorge. However, this is not for people who suffer from dizziness or fear of heights. The road is really narrow in several places and the depth below you is good.
Return to civilization
Just before the end, there are beautiful views of the bathing part of the gorge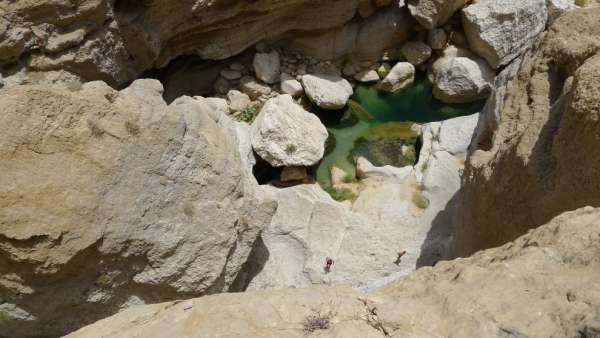 Applaud the author of the article!
Part of itienary
Article:
From Muscat to Sur
From Muscat to Sur, it's only about 200 kilometers along the perfect highway, so if you hurry, you'll be there in a moment. But… continue reading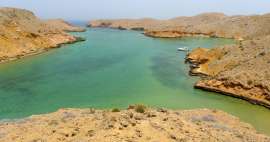 Thanks!
Have you been there? Write a review of this place
Already rated by 1 traveler