Or the northernmost place of Menorca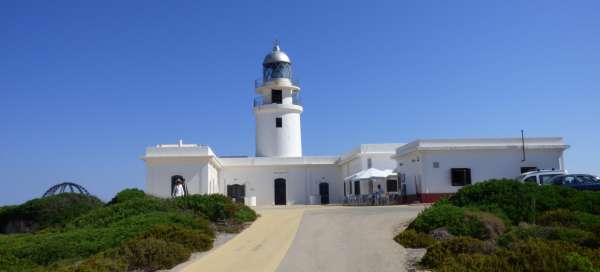 On the northernmost point approximately in the middle of the island near the town of Sanisera, which was founded here by the Romans, is the oldest Cavalleria lighthouse. During the 14th to 19th centuries, up to 700 ships were wrecked in these places, the most during the 18th and 19th centuries. That is why it was decided to build a lighthouse here in 1857.
The way to the lighthouse
Faro de Cavalleria is the northernmost point of Menorca. It is located on a long promontory and the road to it is very photogenic.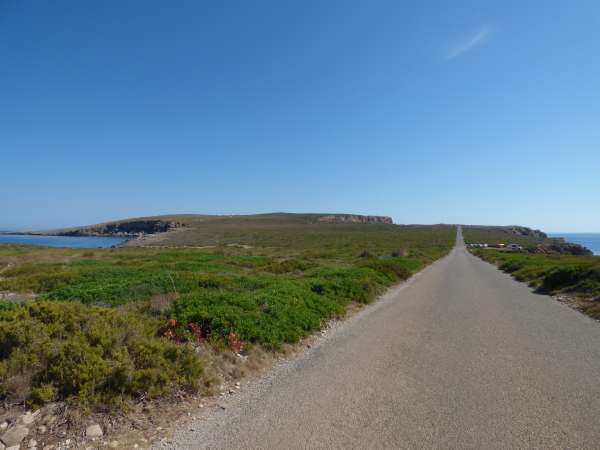 Museum
The lighthouse tower is 15 m high, the lighthouse itself is located at a height of 94 m. Two white lights flash every ten seconds. The lighthouse can be seen from a distance of up to 48 km and is still in operation. The lighthouse also serves as a museum of the geology of Menorca as well as the history of the place and the life of the lighthouse keepers. However, you cannot look at the tower itself except with the help of virtual reality. There is a parking lot, refreshments and toilets at the lighthouse.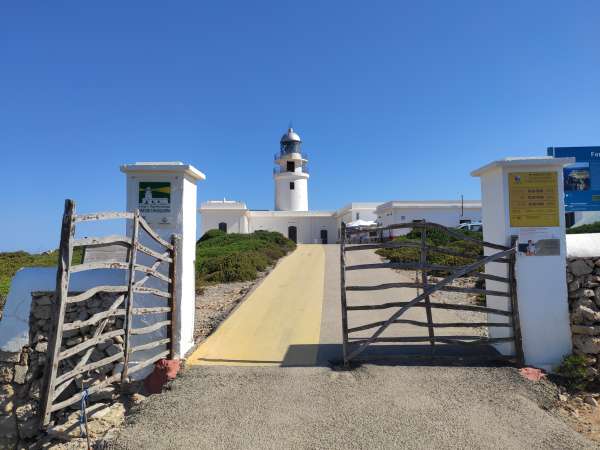 On the edge
Almost all Menorca lighthouses are located on a high rocky cliff and far from civilization. The life of the lighthouse keepers and their families was thus very segregated. Due to the large distances, whole families lived here and these were very lively places. Children did not go to school, but were educated right on the spot, and for that reason lighthouses often had extensive libraries. Currently, the lighthouses are controlled remotely and no one lives in them anymore.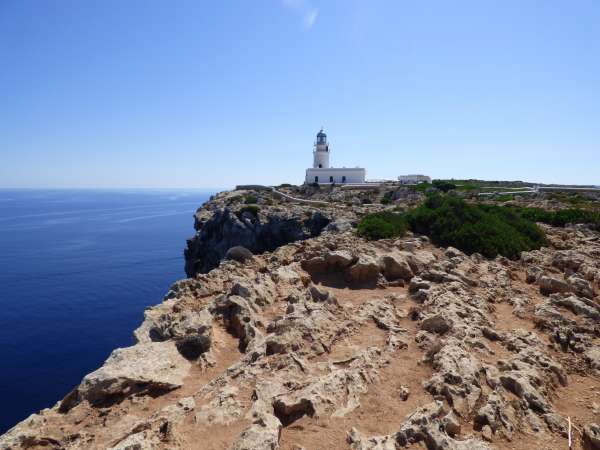 View
From the lighthouse, it is a short walk past the remains of two artillery batteries to a lookout with a beautiful view of the coast and two small rocky islets.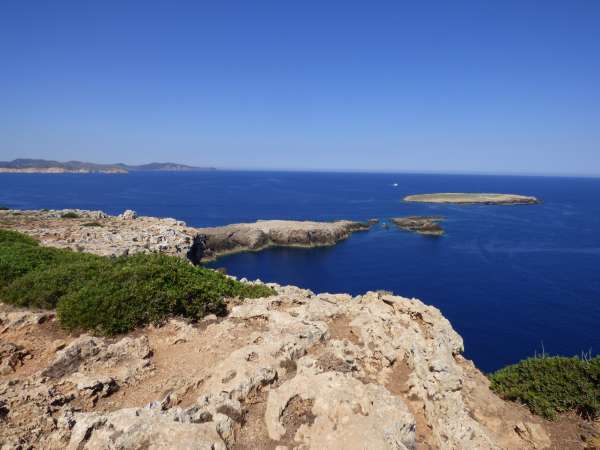 Bays
The promontory on which the lighthouse is located abounds with several bays. Some are suitable for swimming (eg Cala Viola de Ponent), but some are only accessible by boat.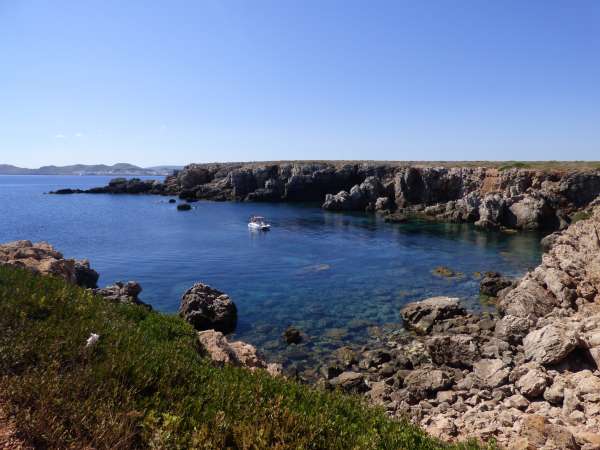 Coast
On the way to the lighthouse (or from the lighthouse) we are offered wonderful views of the coast. The local coast is dominated by another of the small fortresses – Torre de Sanitja. Sanitja Tower is a coastal defense tower built in the early 19th century by the English. It defended the bay, which was a port of considerable importance in classical antiquity (1st-3rd centuries).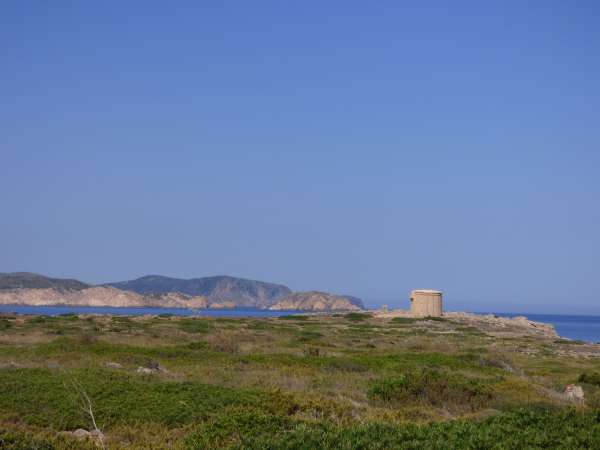 Remains of the city of Sanisera
On the way we also pass the remains of the city of Sanisera. It was one of the cities founded here during the time of the Romans.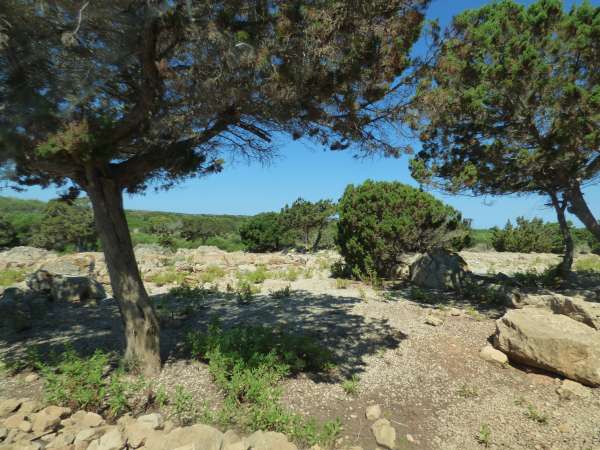 Wild coast
Although Menorca's summer weather is stable and rain-free, in winter the coast is battered by large waves and the island is very stormy. This is best seen at the lighthouses in the north of the island, whose outcrops are very jagged and cannot deny the influence of the stormy sea.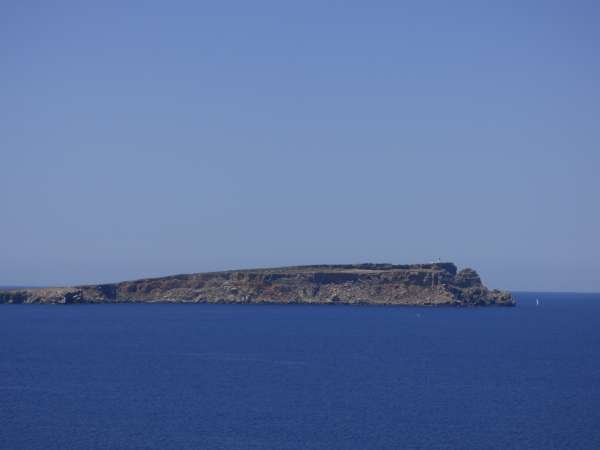 Applaud the author of the article!
Thanks!
Have you been there? Write a review of this place
Already rated by 1 traveler