Beskydy K2
Spruce is with its 1276m the second highest mountain in the Moravian-Silesian Beskydy. As a rule, routes from three directions lead to the top, Ostravice, Čeladná Podolánek and Staré Hamer. I will describe the most accessible from Ostravice here.
Route description
From the village of Ostravice, my steps from the train station follow the red sign along the asphalt road. This is how I go to the turnoff to the cottage settlement of Skalka and continue along the Bučací brook, already along the tourist trail. The road as a whole has been rising since Ostravice and it is no different here either, I wade the Bučací brook. When it is rained after the rain. I come to a crossroads above Holubčanka. From there, a red sign leads in serpentines to the saddle of Smrk, or you can go by a shortcut that will take me to the lookout below the peak and then after a few meters to the very top of Smrk. The conservationists do not like it, but it is probably the only place in the Beskydy Mountains, where one experiences a really steep climb on about a 40 ° slope with an elevation gain of 400 m. Unfortunately, a lot of people use it, so the tooth of time on this shortcut is beginning to show a slight erosion. Thanks to this route, the local tourist is called Smrka Beskydy K2.
On the way from Ostravice
from the village of Ostravice there is a certain part of the asphalt road
Ford
The place where the Bučací brook crosses
Abbreviation
one of the steepest climbs in the Beskydy Mountains
Outlooks
in contrast to the tourist sign, views of the surrounding hills open up earlier, see Lysá hora
Top
there are not many views at the top of Smrk, which is why crowds of tourists do not come here.
View
about 20 m below the top there is a lookout point, from where there are other views of the Beskydy Mountains and the region in general
Applaud the author of the article!
Have you been there? Contribute a good advice to travelers who want to go to this area or add places to your visited list.
Do you want to go there? There is nothing easier than having to deal with others and go on a trip or get tips on where you want to go.
Part of gigalist
Giga List:
Ascents to the highest peaks of the Beskydy Mountains
The Beskydy Mountains are undoubtedly a unique mountain range in our country. This is mainly due to the fact that they were the… continue reading
Thanks!
Have you been there? Write a review of this place
Already rated by 2 travelers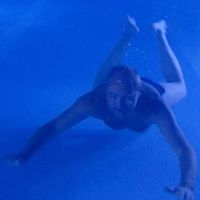 Jak můžete dávat odkazy na mapy Googlu, když nemají zmapované turistické trasy. K tomuto účelu jsou ideální Mapy.cz