All five peaks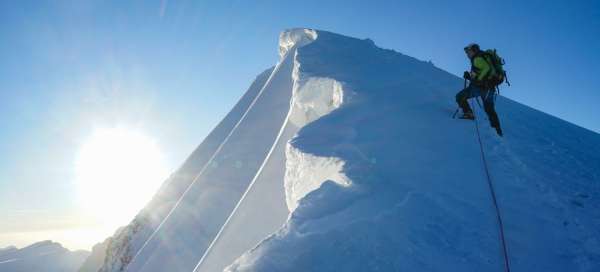 We live in a time when travel and movement in nature are very popular. Today, activities such as mountaineering do not escape mass interest. Every year, many enthusiasts set out to experience high but easy-to-manage peaks. One of these mountains is 4164 meters high Breithorn, or more precisely the main peak of the Breithorn massif. But if you are looking for more than just hitchhiking, this massif can offer you a beautiful ridge, for which no climber has to be ashamed.
Boarding and bivouac
The Rossi e Volante bivouac on the Italian side of the ridge is an ideal place to sleep. From here it is only half an hour to the first peak. The Bivouac can be reached from both the Italian and Swiss sides. If you leave Zermatt, you will have an extraordinarily long start. It can be shortened by cable car, but its price is around 125 francs.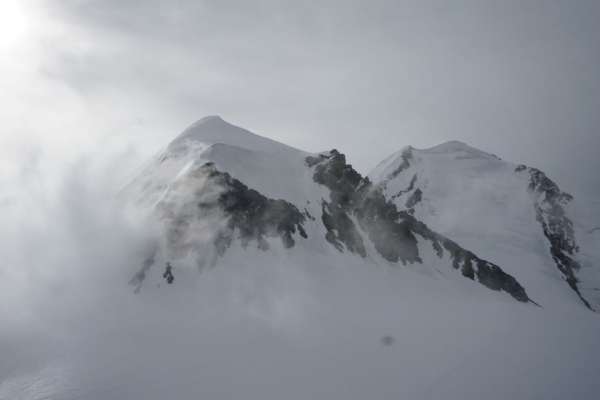 The first peak - Roccia Nera
Roccia Nera does not take much time or effort. It is about half an hour's journey to the top of the bivouac, specifically on snow.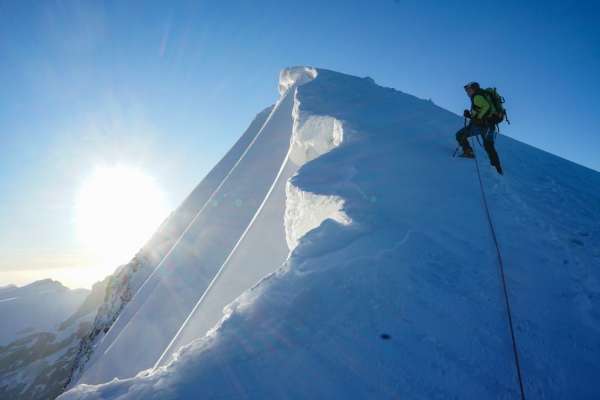 The second peak - Zwilling
The second peak is a bit harder. Still no extreme. Only a short and relatively easy section of mixed climbing awaits the climber.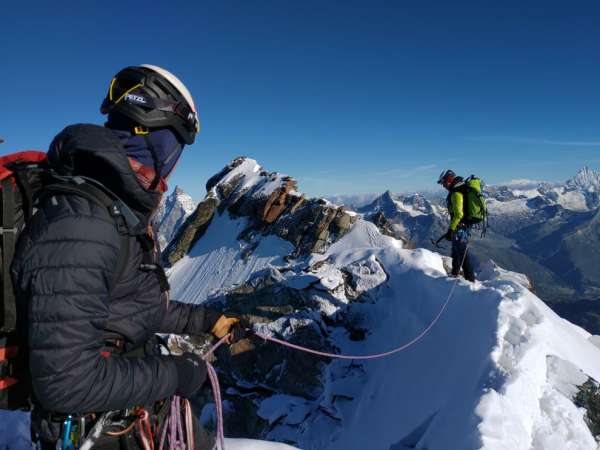 Panorama from the second peak
The location on this ridge is also beautiful. Beautiful views open both to the north and south to Italy. In good conditions you can also see Mont Blanc, Gran Paradiso or Finsteraarhorn.

The third peak - Breithorn Ost
Breithorn Ost and Zwilling are very similar in terms of output characteristics. And the same is true of their descents. In both cases, a rappelling stand is created below the summit, to the west.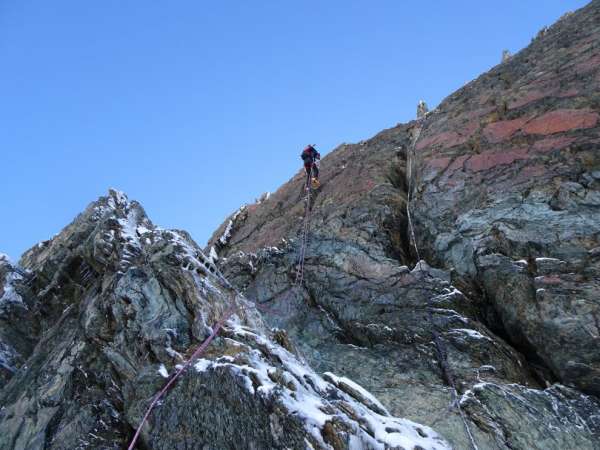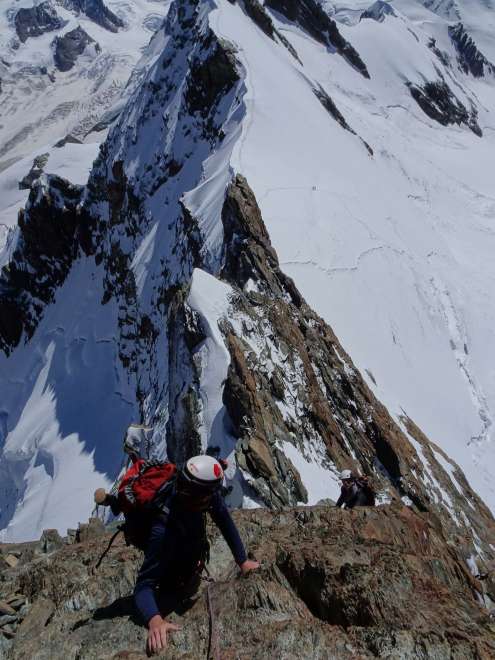 Fourth Peak - Breithorn Zentral
While climbing the fourth peak, a long rocky section awaits the climber. However, this is not an extreme and the orientation on the rock itself is easy.
Fifth Peak - Breithorn Occidental
The last of the tops is just the icing on the cake. From there, the road leads back to the Grande Ghiacciaio de Verra glacier. After that you can return to the bivouac or the Little Matterhorn.
Applaud the author of the article!
Thanks!
Have you been there? Write a review of this place
Already rated by 1 traveler