A little different world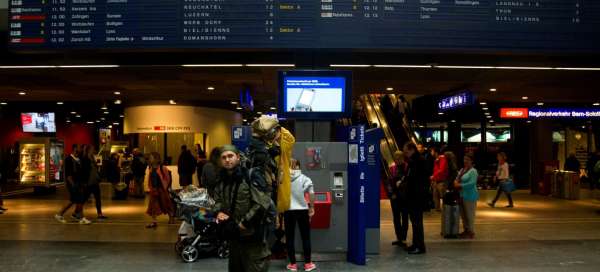 Traveling in Switzerland is not the cheapest matter for Czechs in terms of public transport. The Swiss are not allowed to hitchhike, so if someone travels by low-cost, this method can be quite expensive. I felt like I was in another world.
Journey to Switzerland
As in another world
Those who are thinking of going to this beautiful country and imprinting memories of a lifetime. I recommend this trip, but it requires a certain tax that you need to prepare for. Today's prices may vary. The journey from Prague to Bern is a chick, then in 2014 we went around 3000 CZK with a return ticket. The road ran beautifully overnight. You can also travel to Switzerland only as a citizen, but a passport is a security. A little just give a damn due to baggage inspection, where the import of hard alcohol is 1 liter per person and beer, wine is 5 liters per person. The bus threw us about a kilometer from the station in Bern, where we experienced the first hell. There were 24 platforms waiting for us here, and if you were waiting for a ticket counter, we didn't find about 30 vending machines here, so a person unfamiliar with the language, or whoever wasn't in Saxon Switzerland and didn't buy a ticket for the track, will cry here. After all, there are the same machines as in Saxon Switzerland, but in several languages. Czech is missing. So we bought a ticket to Zermatt with a transfer in Visp. 120 km of track cost us 80CHF, which costs 2000, -CZK did not give us and we asked if it was not first class. We were told that it was not a normal price. So these 80CHF were waiting for us back. The accuracy of Swiss trains is like their watch. But who would expect some luxury in trains, I did not find it. I stood on one leg from Bern, not on my own. We had a really busy train. In Visp we waited for about an hour for the train to Zermatt. There is a camp near the station, which is in charge of the old Pacific Richard at a popular price. At that time it cost us CZK 250 per day, even with a view of the Matterhorn. At the station is Coop discont. Here I began to laugh and said to my brother, "Look, I'm going to die here." 250g potatoes 100CZK 250g tomatoes 100CZK 1kg beef 1000CZK. I did not expect such prices even in a dream, but there are things like beer, which can be obtained for 1 CHF and Pilsen for 1.8 CHF, cheeses at an affordable price and quality elsewhere. Smoked is also expensive. Pastries a little more expensive, but Chinese soups or Uncle Beans as in our country. So sometimes there was lunch on cookies, which are also here for a solid price. Prices in pubs are rising to the heights of 5 * hotels. On average, beer was based on 6–9CHF and the changer was based on 800 – 1500 CZK. Hambugr or Hot dog was around 100–150 CZK. So we were really here in another world. Čecháček is really poor here. Internal combustion engine cars are forbidden to Zermatt, so it is necessary to leave the car in Täsch. The road from Täsch to Zermatt starts at 6CHF and it is only 5 km. The cable cars to Gornergrat were around 30CHF and to Malý Matterhorn 99CHF, where a glacier cave is included. Equally great is traveling to the tourist signs that I recommend taking pictures of. There are no kilometers on each signpost and they only show the direction, and such a route can then be extended by 10 km. The marking is simple, they only have a red mark and they have a blue mark as a mountain mark. Continuing the journeys in Switzerland around the Matterhorn will be in other articles
Bern railway station
This is what Bern Railway Station looks like inconspicuously.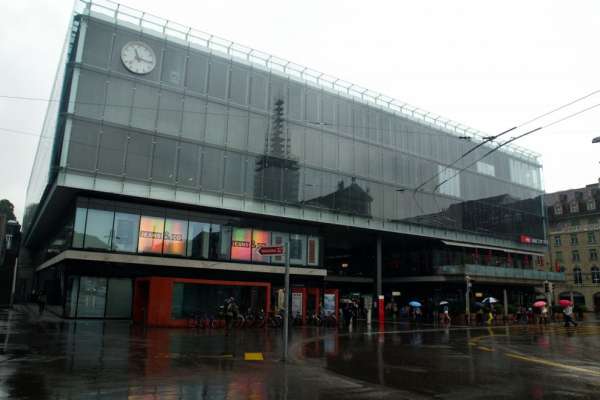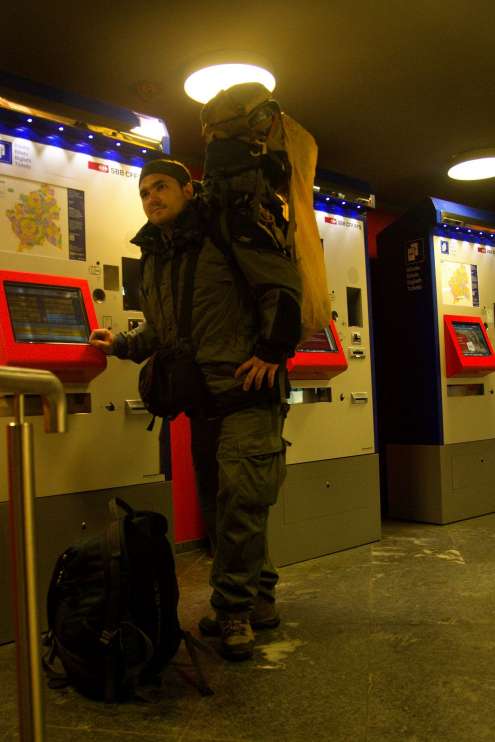 For ticket machines
There are dozens of ticket machines behind the main departure sign.
On the platform
This is what the platforms in Bern look like.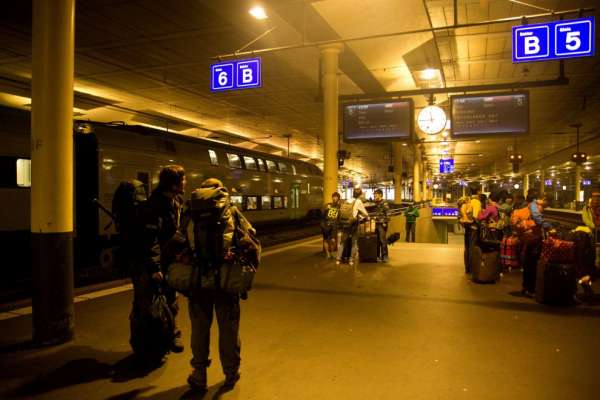 Visp
There is already a picturesque railway station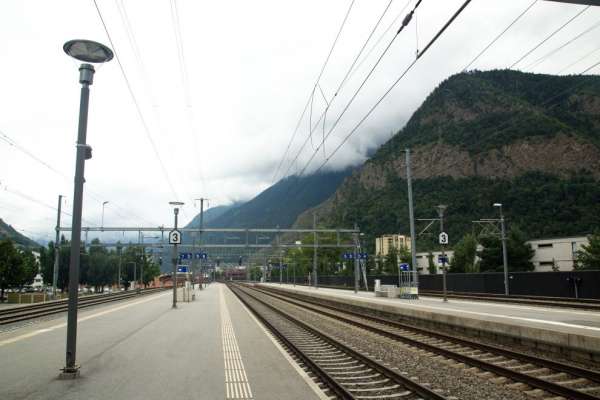 Train to Zermatt
This is a classic train that runs in the direction of Zermatt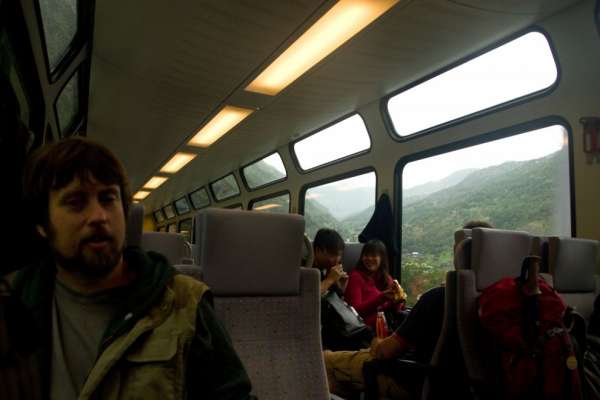 Railway station in Zermatt
This is how they welcome you in several speeches in Zermatt, it's nice, but you don't stumble upon a Czech here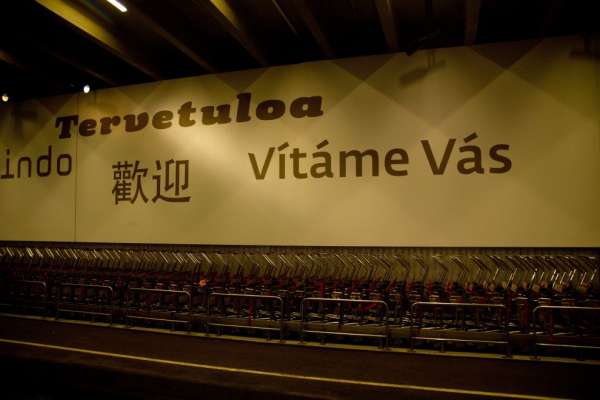 Zermatt
This is how we experienced Zermatt on August 1, when they celebrate the day of its creation. It's not like ours. Here's a celebration on New Year's Eve. When this street turns into an endless buffet in the evening.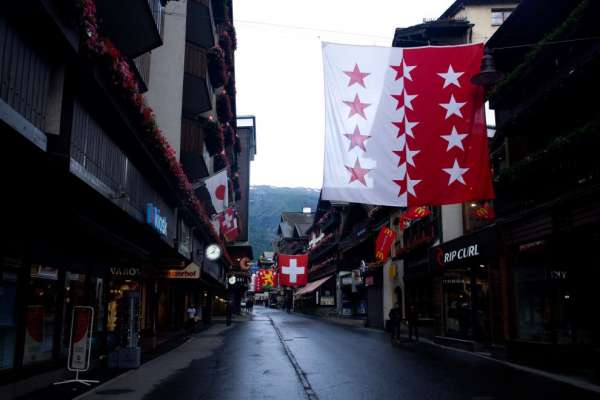 Applaud the author of the article!
Thanks!
Have you been there? Write a review of this place
Already rated by 1 traveler