In Germany and Poland during one short walk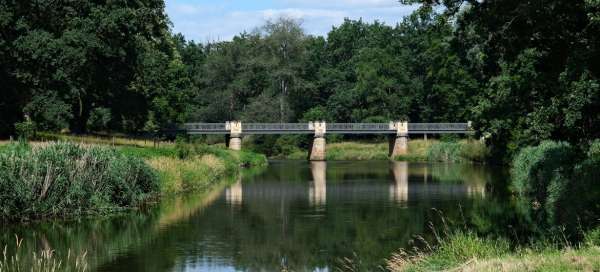 From the castle in Bad Muskau, we can go on a beautiful walk through the local English park along the Lužická Nisa river. Thanks to the bridges and the possibility of free border crossing, we can enjoy a walk on both sides of the river, i.e. both in Germany, Saxony and Poland
View of the castle in Muskau
We start the walk at the castle in Muskau, so we can see it for a while before it disappears behind the trees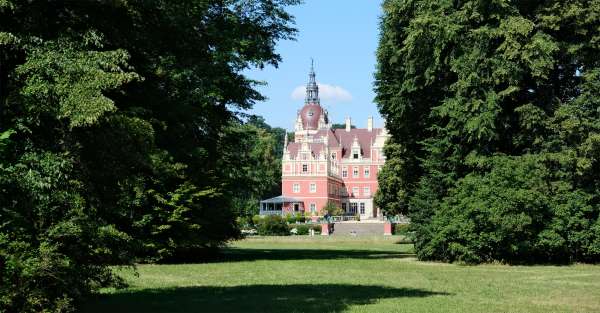 Bridge over the Lužická Nisa
After a while we come to the bridge over the Lužická Nisa. Here we cross the border and enter Poland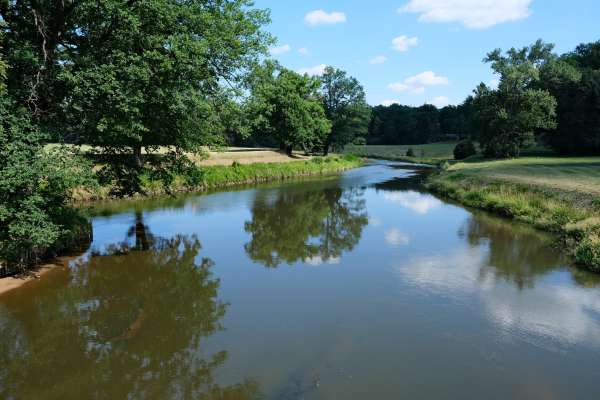 Miniature rapids
Just beyond the bridge you will come across miniature rapids, but otherwise the flow of the river is very gentle and the whole surrounding landscape is very picturesque. But if you want to explore more, then a bike is more ideal – especially the Polish side of the park is quite vast.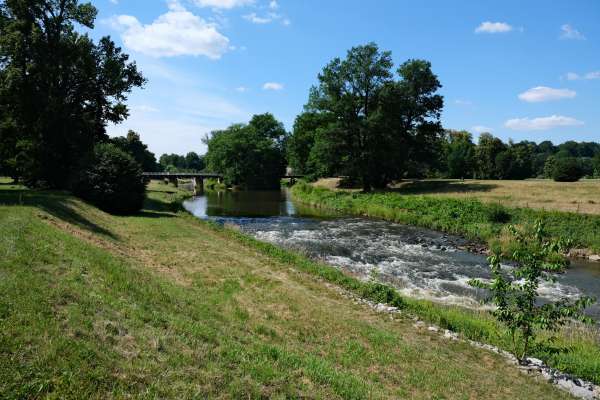 The bridge to the other side
After about 15 minutes of walking, from the beginning of the walk, we can already see the second bridge over which we will return back to Saxony.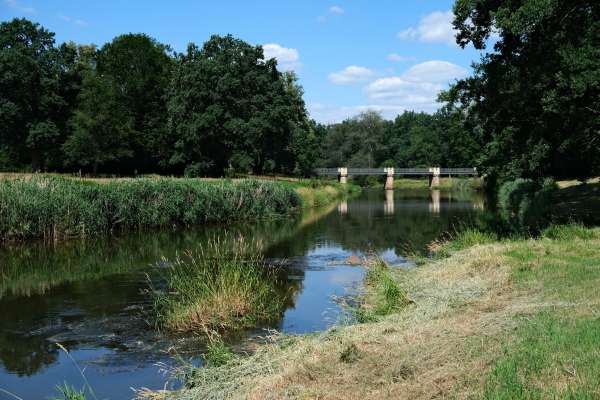 English bridge
After the so-called English Bridge, we will cross back to Germany. A few more attractions await us in the castle park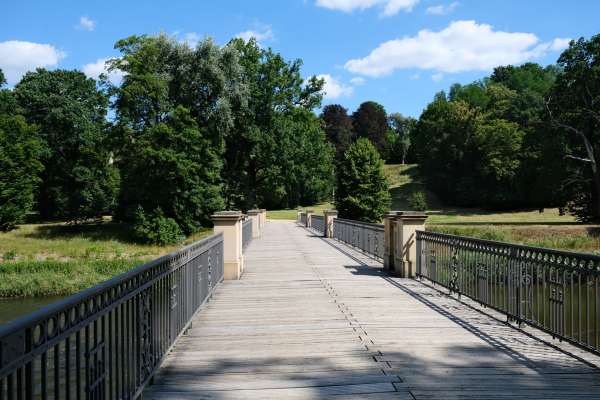 Eichsee waterfall
The castle park was conceived in the era of romanticism, so an artificial waterfall cannot be missing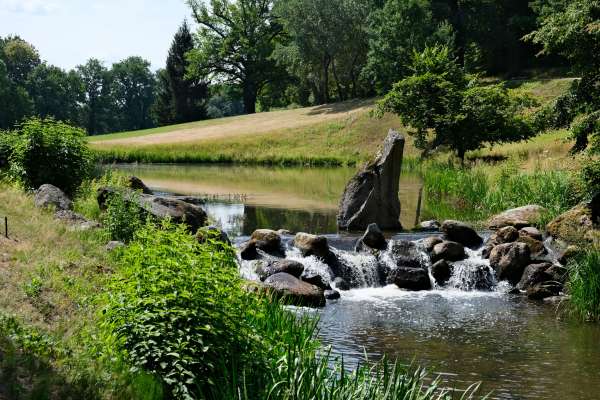 Eichsee
Right next to the waterfall is the picturesque lake Eichsee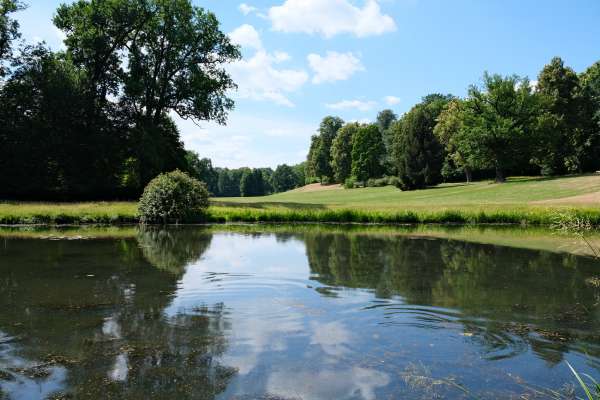 Park around the Eichsee lake
The path continues past a picturesque lake and further along an artificial water channel that distributes water throughout the park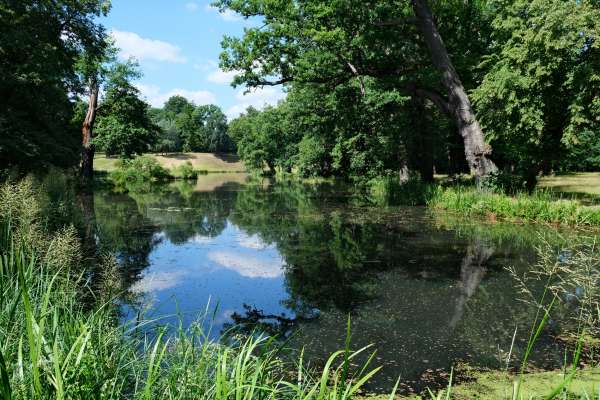 Plattenwasserfall
The second waterfall in the park – Plattenwasserfall, is really impressive. A few tens of meters behind it is already a castle, and our short, roughly three-kilometer walk is over.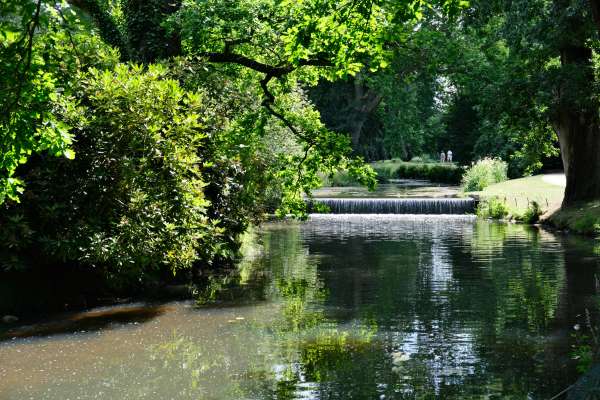 Applaud the author of the article!
Articles nearby
Thanks!
Have you been there? Write a review of this place
Already rated by 0 travelers