The most beautiful city in Western Slovakia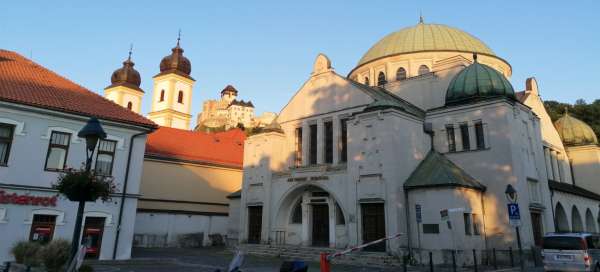 The city of Trenčín is one of the most beautiful in Slovakia. Its most interesting, historical part, can be found east of the Váh River. The dominant feature of the town is the beautiful Trenčín Castle. The life and pulse of this regional town is mainly in the vicinity of the nice Peace Square
City Gate in Trenčín
The beginning of the tour and the entrance to the largest historical center is at the beautiful city gate. Thanks to the high clock tower, it looks really interesting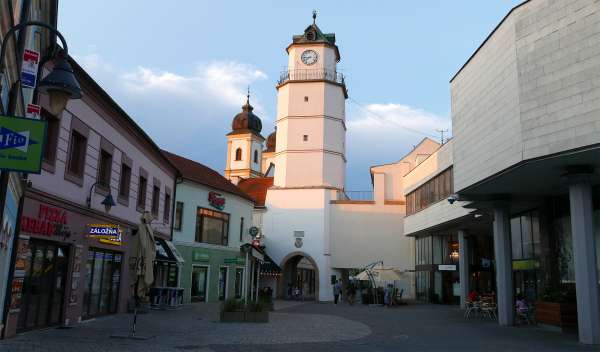 Piarist Church of St. Francis Xavier
After passing the city gate, we get to the main Trenčín square – Mierová. We will be the first to be interested in the huge Piarist church of St. Francis Xavier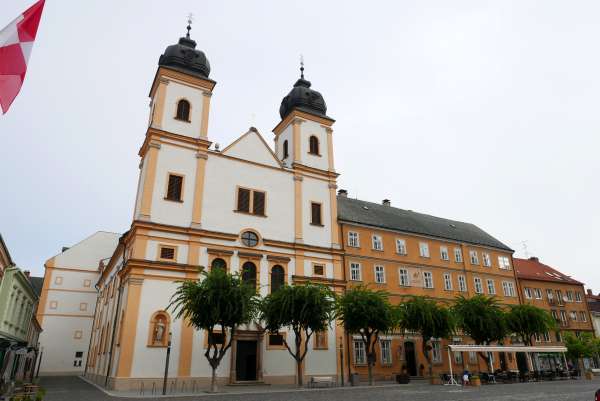 Peaceful square and views of the castle
The center of Trenčín is the really elongated Peace Square. If you want to sit here, the north side is more advantageous, because it has a beautiful view of the local icon – a huge castle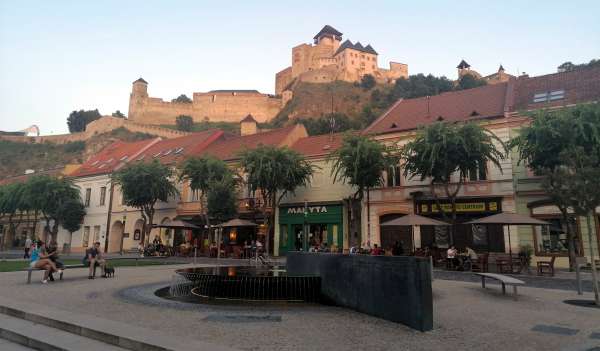 Evening atmosphere on the square
If you are planning dinner, coffee or maybe a beer, it is also best on Mierové náměstí, if you like a busy atmosphere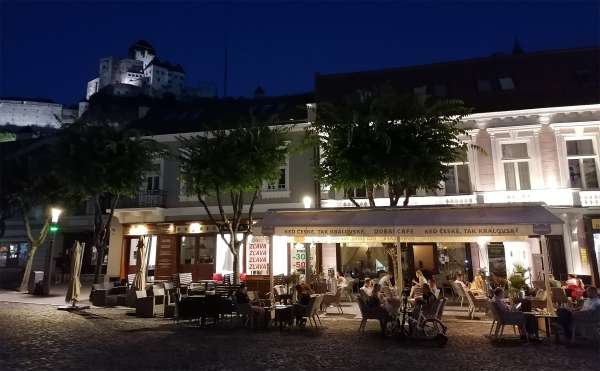 Ascent to Trenčín Castle
Almost at the eastern end of the square, turn into Matúšova Street, which rises up to the castle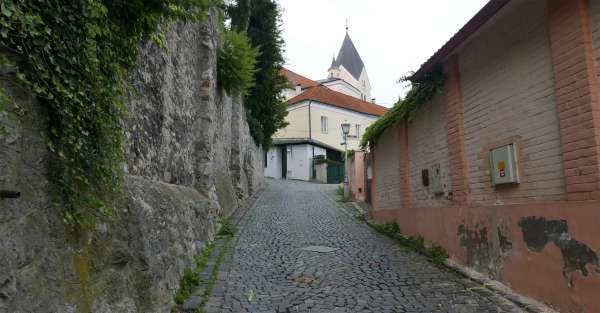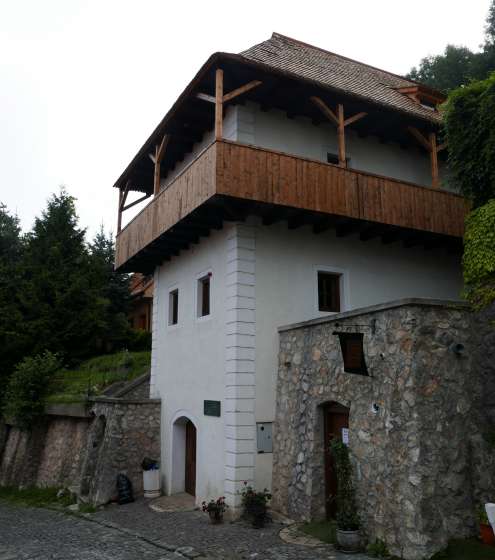 Kat's house
On the way out, you will definitely be interested in Kat's house – now the Trenčín Museum. It can be seen that the executioner did not feel bad at all here.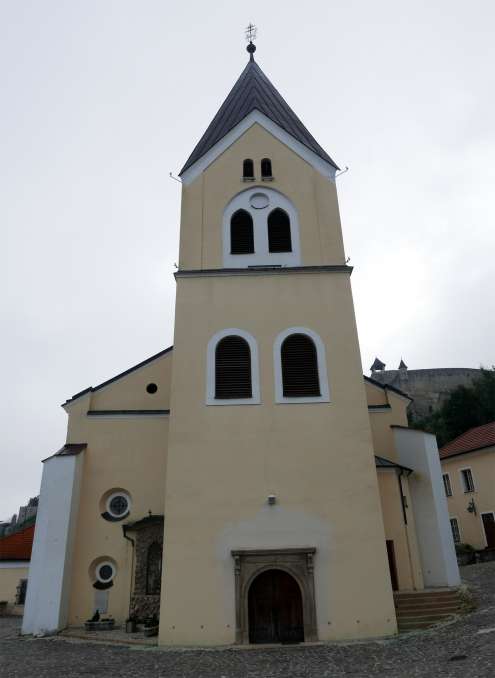 Parish Church of the Nativity of the Virgin Mary
In the middle of the ascent to the castle, it is possible to turn to the church for a nice view of the city
View of Trenčín
From the viewpoint there is not only a nice view of the city, but also of the White Carpathians.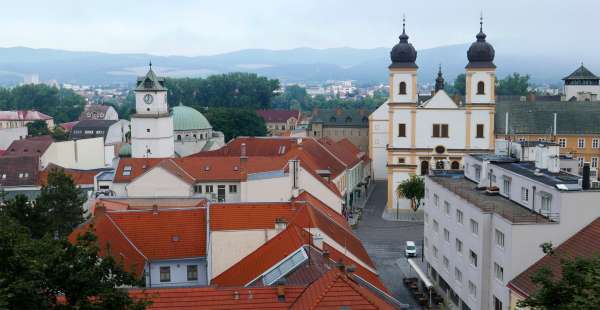 Just before entering the castle
Just in front of the castle are these nice defensive towers. A tour of the castle is on a separate trip, which is definitely worth it.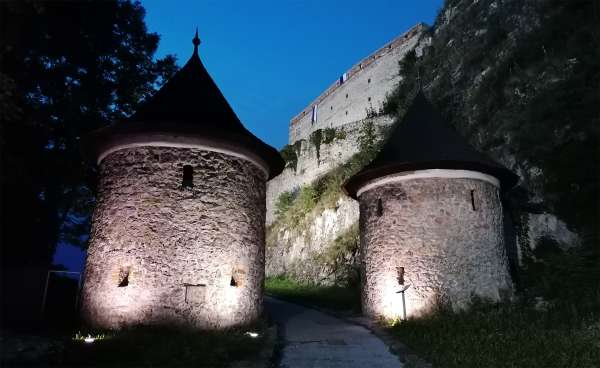 Parish stairs
We will return to the center by the interesting covered Parish Stairs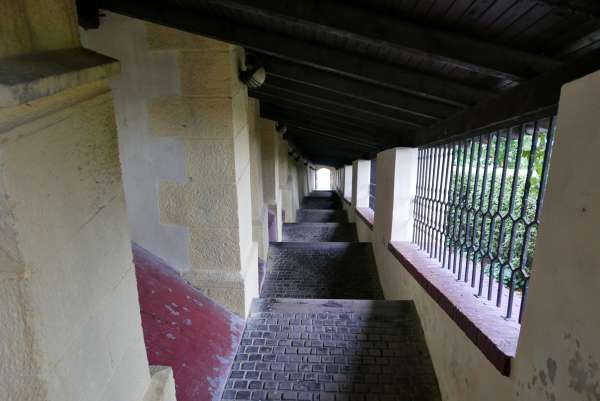 Synagogue in Trenčín
The last interesting monument in the historical center of Trenčín is the large Synagogue, one of the most beautiful in Slovakia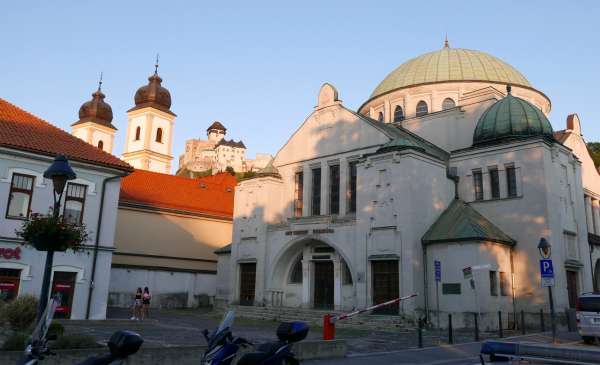 Applaud the author of the article!
Thanks!
Have you been there? Write a review of this place
Already rated by 1 traveler