The historic city of Samos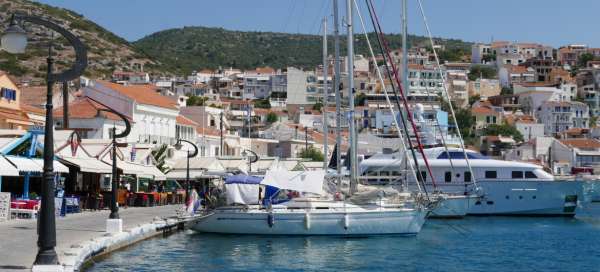 Pythagorio (sometimes also written as Pythagoreio) is the second most popular resort on Samos (after Kokkari). Here you will find small remains of ancient monuments, a fortress, a harbor and also picturesque streets. The city is also connected to the beach
Road to the fortress
It is ideal not to drive into the narrow and busy streets of the city, but to park in a large parking lot on the outskirts of the city. From here you can go straight on the path towards the remains of the fortifications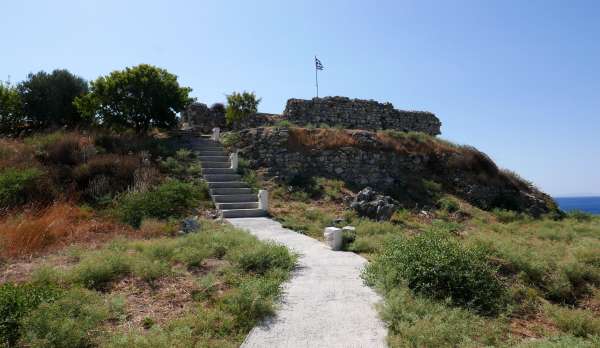 View from the walls
At the very beginning of the tour you will have a nice view of the beaches starting right on the outskirts of the city. If you have some time, wait for the takeoff of planes, which are beautifully visible from here.
Aircraft take-off from Samos International Airport (SMI)
Since Pythagorio is only less than two kilometers as the crow flies from the international airport, you can really watch the takeoffs of the aircraft from here.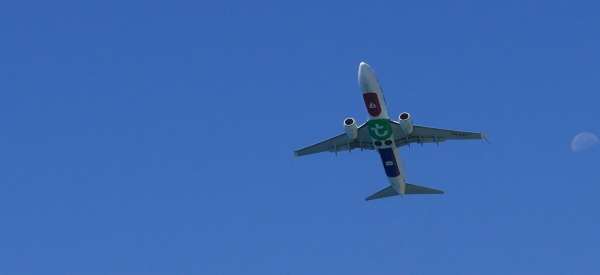 A secret tip for observing aircraft
If you want to see planes even closer, head to the beach at the end of the runway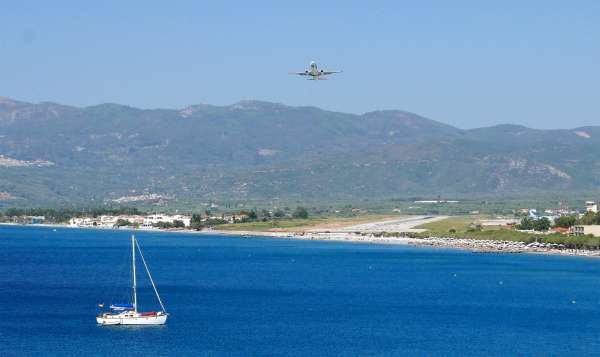 Lycurgus Logothetis Tower
Following the footpath leading to the cliff, you will reach another important monument of Pythagoria – the tower of Lycurgus Logothetis. Today there is a museum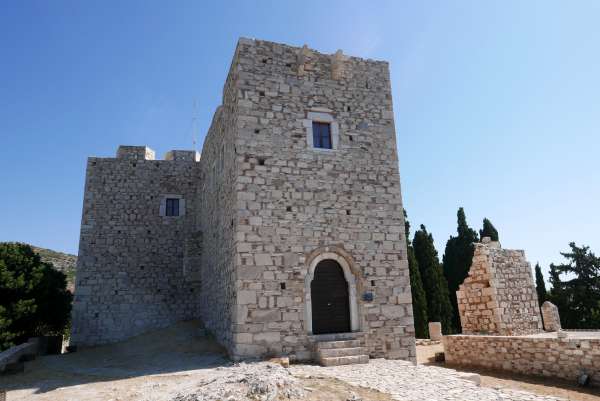 Pythagorean Cemetery
Just below the tower is a typical Greek cemetery with white tombstones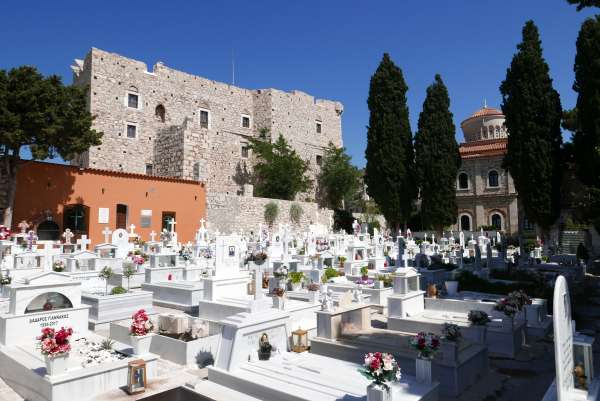 Beautiful bell tower in Pythagorio
Right next to the cemetery is the large church of Metamorphose Soteros and a little further a beautiful bell tower. From here we will head to the port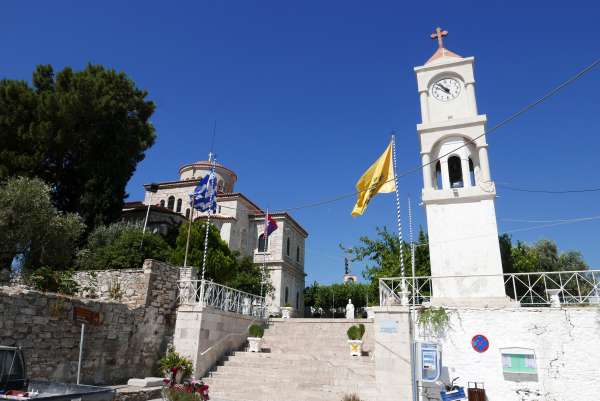 The port of Pythagorio
The port is the heart of the city. It is surrounded by taverns and shops.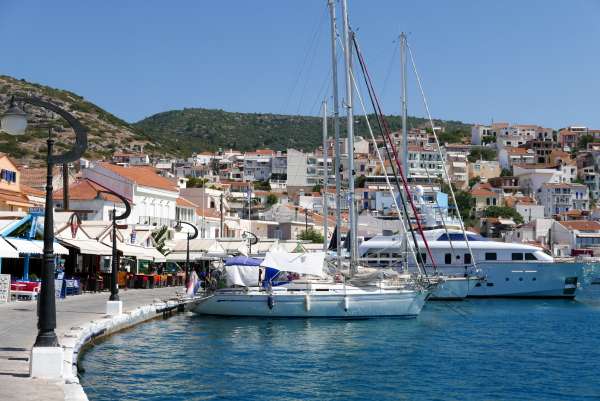 Picturesque streets in Pythagorje
In the early evening it is ideal to walk through the picturesque streets of the old town, which are very nicely decorated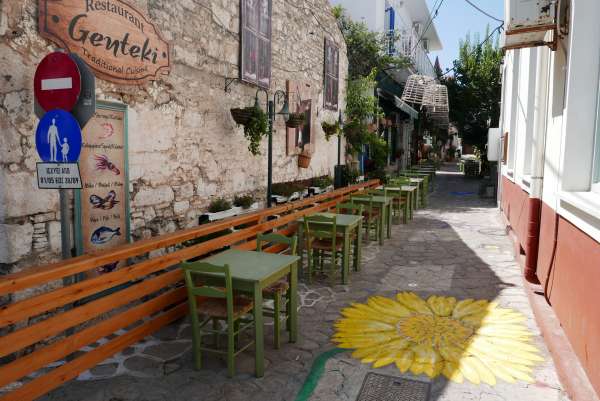 Ancient monuments in Pythagorio
There are quite a few ancient monuments marked on the map, but most of them are really small. Those who are more interested can go to the local archeological museum. There are two places worth visiting near Pythagoras: the Mini Spiliani monastery and the Eupalin tunnel.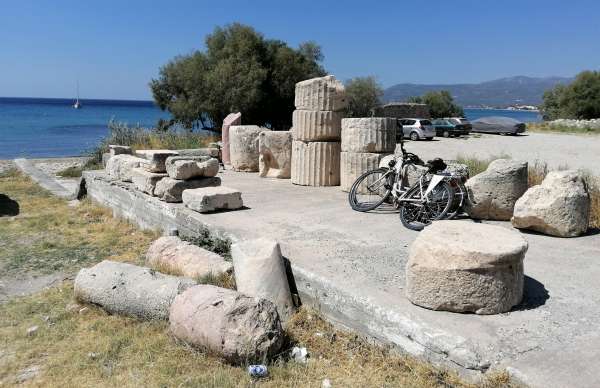 Applaud the author of the article!
Part of gigalist
Giga List:
The most beautiful trips to Samos
Samos is undoubtedly one of the most beautiful Greek islands. It offers not only very beautiful beaches, but also a dramatic… continue reading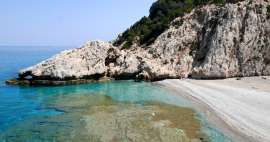 Thanks!
Have you been there? Write a review of this place
Already rated by 1 traveler