The most beautiful countries in Africa
The most beautiful states in Africa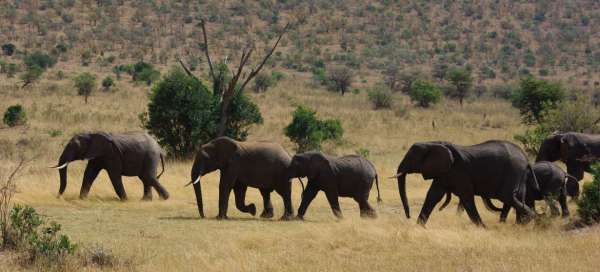 Choosing the 10 most beautiful and colorful countries in Africa is not an easy task. African states abound in national parks with an incredible number of wild animals, but you will also find amazing monuments, mountains and, of course, deserts, including the largest in the world – the Sahara. This list is the intersection of all possible aspects. Perhaps it will help you choose where to go next for Africa.
The most beautiful Saharan country
Morocco will impress every visitor by its colourfulness – amazing beautiful dunes colored at sunrise and… continue reading
The full name of the Republic of Namibia
The capital of Namibia is Windhoek. The country has a relatively small population and most live in the… continue reading
Kilimanjaro and Safari
Tanzania is a vast country in the east of Equatorial Africa. Known mainly for its safari such as Serengeti or… continue reading
At the end of Africa
African nature framed by massive mountains, canyons, waterfalls, lakes, and thousands of miles of Atlantic… continue reading
The full name is the Republic of Madagascar
Madagascar is an island nation and its area ranks as the fourth largest island in the world. Thanks to its… continue reading
Refuge of mountain gorillas
Uganda lying on the equator between the western shore of Lake Victoria and the ridge of misty mountains… continue reading
Hakuna Matata!
Most people associate Kenya with excellent long-distance runners, but travelers and animal lovers with with… continue reading
The full name is the Republic of Zambia
The capital of Zambia is Lusaka. The country's biggest tourist attraction is nature and wildlife. continue reading
Republic of Gabon
Is a country located at the equator on the west coast of Central Africa with the capital Libreville. Although… continue reading
Malawi, full name Republic of Malawi
Malawi is one of the poorest countries in the world. The capital is Lilongwe. From a tourist point of view,… continue reading
Applaud the author of the article!
Articles nearby