The most beautiful national and natural parks of Andorra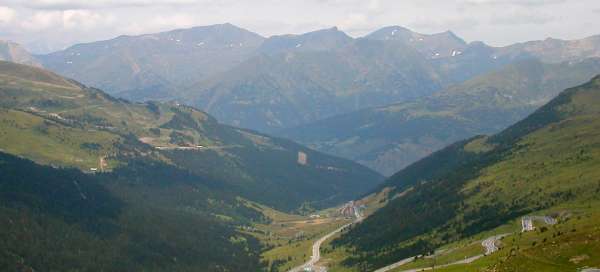 Andorra is a very small country, but due to the fact that it is surrounded by the Pyrenees, you will find very beautiful mountain scenery. The most beautiful parts of the country are then protected by national and natural parks. If you visit Andorra, be sure not to miss these areas such as the Sortena National Park, the Coma Pedrosa Natural Park or the Incles Valley.
Protected natural area in the parish of Ordino
The journey through the Sorteny Natural Park begins in the village of El Serrat. There is a parking lot at… continue reading
Protected area of 1543 ha and in the parish of La Massana
|
Altitude: 2 938 m / 9 639 ft
In the park there are also the two highest peaks of Andorra, Mount Coma Pedrosa with a height of 2,942 m and… continue reading
Vall d´Incles, Czech The Incles Valley lies in the parish of Canillo
Altitude: 1 930 m / 6 332 ft
The end point of this magical journey is the largest lake in Andorra with an area of 21 hectares, Lake Juclar… continue reading
The capital of Andorra
|
Altitude: 1 000 m / 3 281 ft
Andorra la Vella is one of the smallest capitals of the world. There are just over 20,000 inhabitants here.… continue reading
Applaud the author of the article!
Articles nearby