The most interesting Arab Emirates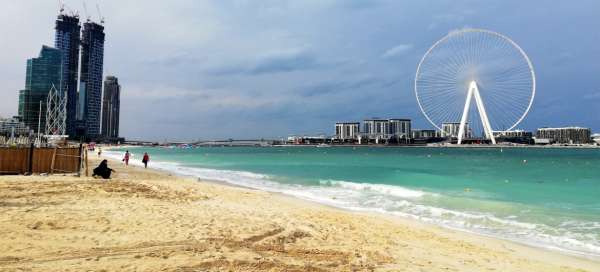 The United Arab Emirates consists of seven emirates. For most visitors, the most interesting and famous is Dubai, where there are the most breathtaking buildings and experiences. The emirates of Ras al Khaimah and Fujairah are also interesting for their mountainous and desert interior. Even the largest emirate of Abu Dhabi has many attractions. The other small emirates have several historical sites that are also worth visiting.

The most visited emirate
For most visitors to the United Arab Emirates, Dubai is their starting point and often their last. Here you… continue reading
Fujairah
The Emirate of Fujairah ( Fujairah ) is named after the port city of Fujairah, which is also its capital continue reading
Ras al-Khaimah
Translated, Ras al-Khaimah ( Ras Al Khaimah ) means "top of the tent". It is the fourth largest of the seven… continue reading
Abu Dhabi
The emirate with the capital of the same name, Abu Dhabi (Abu Dhabi), is also the capital of the United Arab… continue reading
Sharjah
Sharjah is the third most populous city in the United Arab Emirates. It is the capital of the Emirate of… continue reading
The second smallest emirate
Umm Al Quwain is the second smallest emirate within the United Arab Emirates, the emirate is located on the… continue reading
Applaud the author of the article!
Articles nearby