The most beautiful ancient monuments in Europe
Ancient monuments not only in Greece and Italy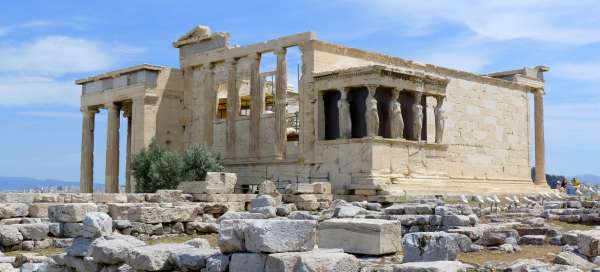 Ancient ancient monuments are a witness to the gigantic Roman Empire and Greek city-states. Within Europe, you will find them not only in Italy and Greece, but also in Spain and France. Among the most preserved monuments from that time are mainly ancient theaters, which served even after the fall of the Roman Empire. Let's take a look at the most beautiful preserved monuments of antiquity in Europe.
The largest amphitheater of the Roman Empire
The Roman Colosseum is the most famous amphitheater in the world. It is almost two thousand years old. It was… continue reading
The most famous acropolis of the world
|
Altitude: 151 m / 495 ft
The Athens Acropolis was the center of the mighty ancient Greek Empire. Its dominant is the most important… continue reading
Ancient heart of Rome
Between the two Roman hills – the Capitol and the Palatine, there is the ancient Forum Romanum square, it was… continue reading
A unique aqueduct from the time of the Roman Empir
|
Altitude: 31 m / 102 ft
Pont du Gard is a historic aqueduct dating back to ancient Rome (1st century AD). It is a system of three… continue reading
The most beautiful ancient temple in Sicily
Altitude: 100 m / 328 ft
In Sicily you will find not only the largest European volcano Etna, but also a number of well-preserved… continue reading
The most beautiful aqueduct in Spain
Altitude: 983 m / 3 225 ft
The Roman aqueduct in Segovia is considered the most beautiful and largest in all of Spain. It is also the… continue reading
The best preserved ancient temple
The Pantheon was built before the beginning of our era and was originally dedicated to all Roman gods. Thanks… continue reading
A city buried in ashes
Altitude: 26 m / 85 ft
The ancient city of Pompeii with a tragic event in which it was covered with ashes after the eruption of… continue reading
Magnificent theater under the Acropolis
|
Altitude: 97 m / 318 ft
A huge theater is built directly below the Acropolis, for up to 5,000 spectators. It is named after the very… continue reading
Applaud the author of the article!