The most beautiful alpine gorges
The wildest and most fairytale gorges in the Alps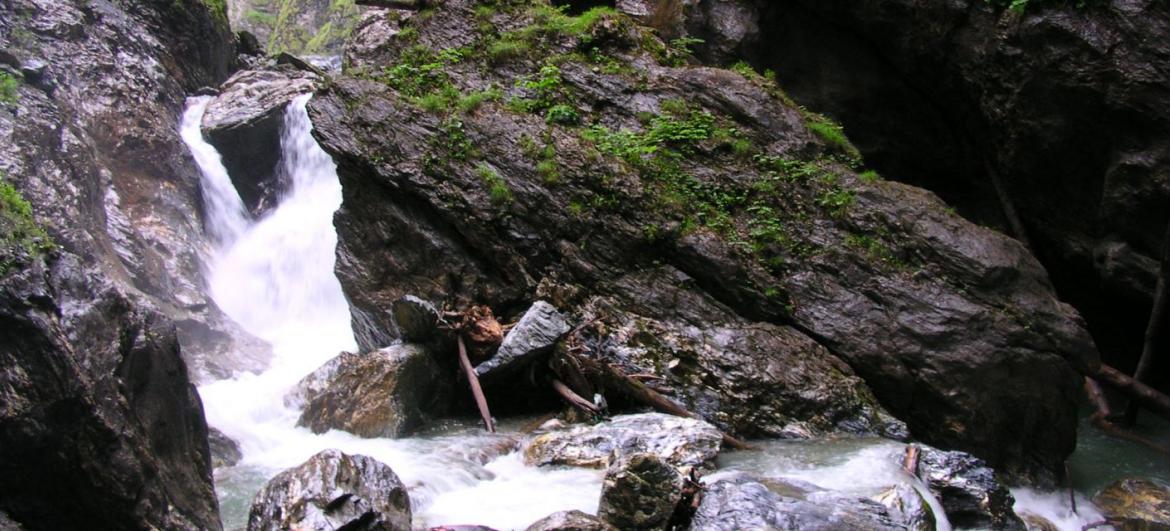 In the Alps you will find a number of beautiful gorges, often fortunately accessed by a tourist walkway. Come and see the most beautiful of them.
Stunning gorge
|
Altitude: 545 m / 1 788 ft
On the Lammer River you will find, among other things, a truly gorgeous gorge – Lammerklamm. The hiking trail… continue reading
The most visited gorge in Slovenia
|
Altitude: 588 m / 1 929 ft
Slovenia's best-known and most visited gorge was discovered by the local mayor and cartographer Jakob Žumer… continue reading
Gorge at Ramsau bei Berchtesgaden
|
Altitude: 668 m / 2 192 ft
Wimbachklamm gorge is available from Ramsau bei Berchtesgaden. The starting point is the parking on… continue reading
The most visited gorge in Switzerland
|
Altitude: 627 m / 2 057 ft
The Aareschlucht gorge is located in eastern Berner Oberland and connects the towns of Meiringen and… continue reading
Pearl of the Austrian Gorges
|
Altitude: 530 m / 1 739 ft
Wasserlochklamm gorge is located on the beautiful Salza river. The gorge is only 900 meters long, but with… continue reading
A place that humbles the power of the wa
|
Altitude: 826 m / 2 710 ft
Via Mala is located near the town of Zillis. In earlier times, it served as an access road to the Alps. Her… continue reading
The most beautiful gorge of Austria
|
Altitude: 618 m / 2 028 ft
Lichtensteinklamm gorge is one of the biggest natural attractions of the Hohe Tauern and the Salzburg region… continue reading
Have you been there? Contribute a good advice to travelers who want to go to this area or add places to your visited list.
Do you want to go there? There is nothing easier than having to deal with others and go on a trip or get tips on where you want to go.
Activities
Practical information
Applaud the author of the article!
Recommended article
Magazine:
How to Travel South America
South America is undoubtedly one of the most colorful continents in the world. You will be captivated by beautiful mountains,… continue reading