The most beautiful mountains in Switzerland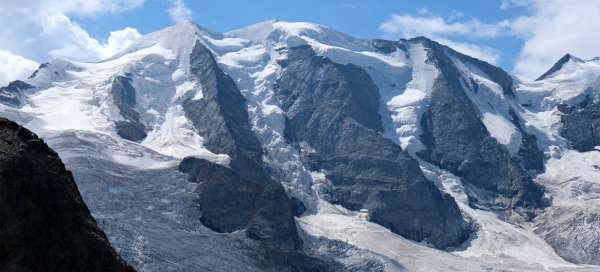 Switzerland is one of the most mountainous countries in Europe. It is not surprising that there are several mountain ranges with peaks over four thousand meters above sea level. The Montblanc massif also extends into Switzerland, but it has lower peaks than other Swiss mountain ranges. So let's take a look at the highest mountain range in Switzerland.
The most mountainous region of Switzerland
|
Altitude: 4 634 m / 15 203 ft
The Wallis Alps have the highest average height in Europe. The highest peak of the Wallis Alps is the… continue reading
Europe's most picturesque mountain range
|
Altitude: 4 274 m / 14 022 ft
The Bernese Alps is without a doubt one of the most beautiful mountain ranges in the world. There are famous… continue reading
The highest mountains of the Eastern Alps
Altitude: 4 048 m / 13 281 ft
Bernina is the highest mountain range in the Eastern Alps. There is also the only four thousand in the… continue reading
The most beautiful area of France
|
Altitude: 4 808 m / 15 774 ft
The Mont Blanc massif is the highest part of the Alps, spread over the territories of three countries: France… continue reading
Applaud the author of the article!
Articles nearby