10 most beautiful places in Koh Lanta
Best of Koh Lanta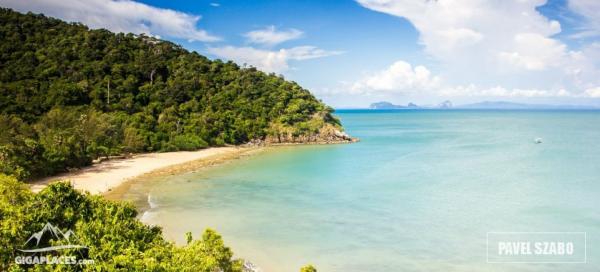 Koh Lanta is located in Krabi province in Thailand. It offers beautiful beaches, amazing nature and interesting culture and interesting towns. In this selection you will find a subjectively selected 10 places that I visited during my month stay on Koh Lanta, where I stayed as the digital nomad.
Koh Lanta National Park
At the very western end of the island of Koh Lanta National Park stretches Mo Koh Lanta, which offers several… continue reading
Beautiful mangrove forests
Mangrove, or mangrove forests, is found in many places in Lanta, but the largest part is in the eastern part… continue reading
White Lighthouse at the very south of Koh Lanta
Beautiful white lighthouse is located in national park of Koh Lanta. Entry to the national park is payed, but… continue reading
Waterfall and cascades in jungle of Koh Lanta
|
Altitude: 91 m / 299 ft
Cca 20 metres waterfall Khlong Chak Waterfall is available from jungle trail, which is available from main… continue reading
The capital of the island of Koh Lanta
Saladan, sometimes Ban Saladan is located on the northern tip of the island. It is usually the starting point… continue reading
Beautiful cave with wonderful growing plants
|
Altitude: 74 m / 243 ft
The cave close to Khlong Chak Waterfall. continue reading
Coconuts beach, cliffs and quiet
The last beach to the south of the island, which is in front of the entrance to the national park. There is a… continue reading
The most famous beach on the island
The most popular beach on the island Koh Lanta. There is located many hotels, bungalows, resorts, also chill… continue reading
Beach on the island of Koh Lanta
One of the many beaches of the island of Koh Lanta, which is often deserted, so you can spend a pleasant… continue reading
Have you been there? Contribute a good advice to travelers who want to go to this area or add places to your visited list.
Do you want to go there? There is nothing easier than having to deal with others and go on a trip or get tips on where you want to go.
Activities
Practical information
Applaud the author of the article!