Surroundings of the Canadian city of Clearwater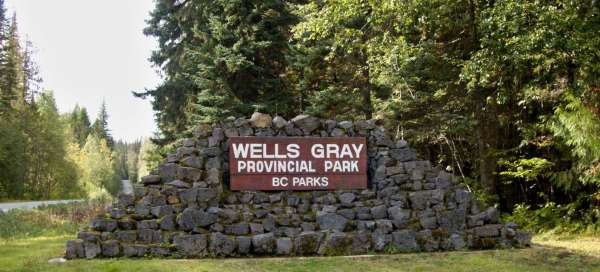 The city of Clearwater was our first stop on our journey through the Canadian Rockies. Clearwater is located in British Columbia about 500km from Vancouver. There are many places worth seeing in its vicinity. Let's show some of them.
Helmcken Falls
The most beautiful thing for the first time. About 45km north of the town of Clearwater is probably the most beautiful of the surrounding waterfalls. The distance is not the smallest, but on a Canadian scale it is completely negligible. In addition, we can stop in its vicinity at other waterfalls. As is usual in Canada, you can drive almost completely to the view of the waterfall, so the journey is not difficult for tourists.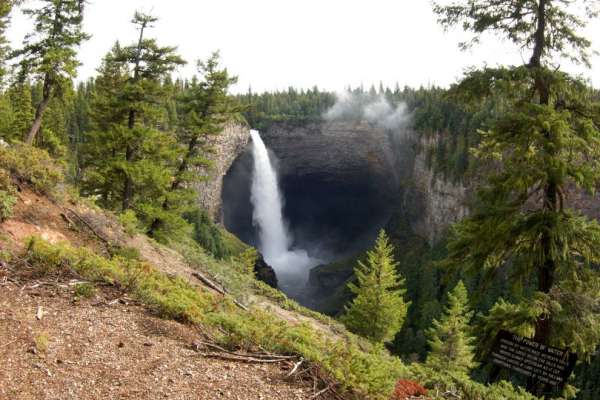 Dawson Falls
Dawson Falls is another waterfall located on the road from Clearwater to Helmcken Falls. It is not a waterfall that is too high, but it is interesting for its width.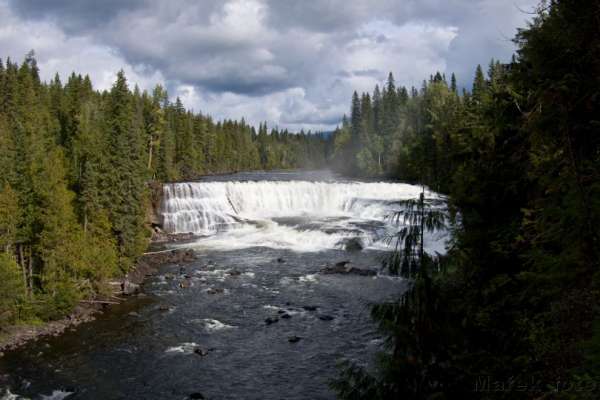 Spahats Creek Falls
The last waterfall we visited was no less interesting than the previous two. It is located in a huge gorge, which is definitely worth a visit. There are other waterfalls in the whole area, for which we unfortunately have no time left.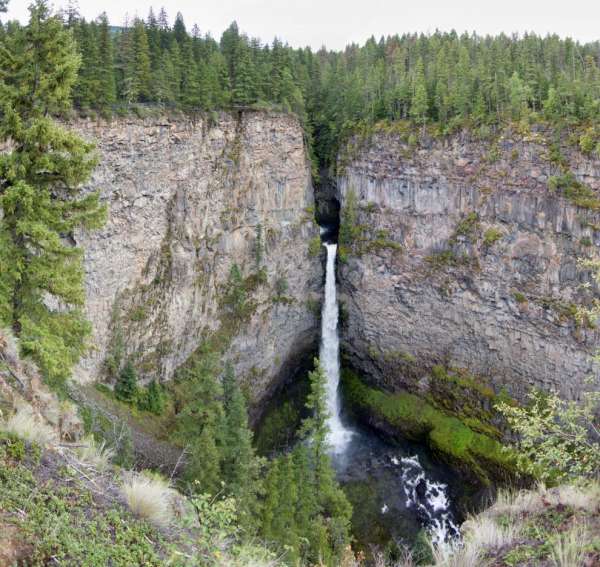 Finally out of civilization
After visiting the waterfalls, on the recommendation of a friend, we went to spend the night in the camp under Trophy Mountain. The road from the parking lot initially led through the forest, from which we walked after about an hour to the large meadows, which bloom beautifully in summer. We were here at the beginning of September, so the flowers were already in bloom and the weather wasn't too good for us either.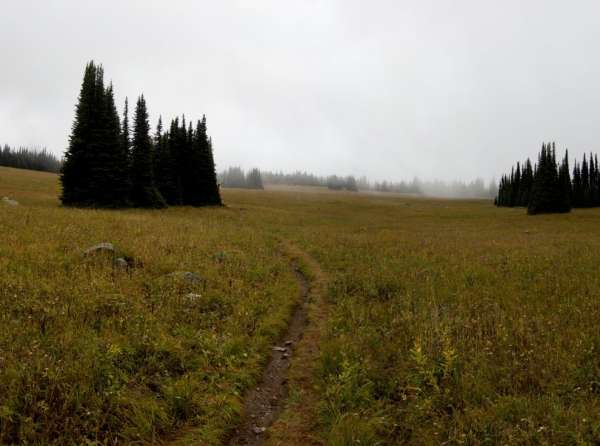 Under the Trophy Mountain
After two and a half hours of walking, we got to the lake, where wooden spots are ready for the tent. Outside of them, camping is prohibited. We were also able to try "bear boxes" here for the first time, in which it is necessary to store all the aromatic things from the backpack for the night. Trophy Mountain rises just above the lake and is a frequent tourist destination. We did not continue on it. The weather didn't suit us even the second day after waking up, so we had to return to the city. In the end, I might just add that we spent the night here alone without other tourists.
Meadows, fog and rain
The road to the parking lot was in the same vein as the road from the parking lot last day. Rain, fog and meadows marked in early autumn. Even so, this place had its charm. It reminded us a bit of Šumava, but with the fact that a hairy, brown surprise can peek out at you behind a tree.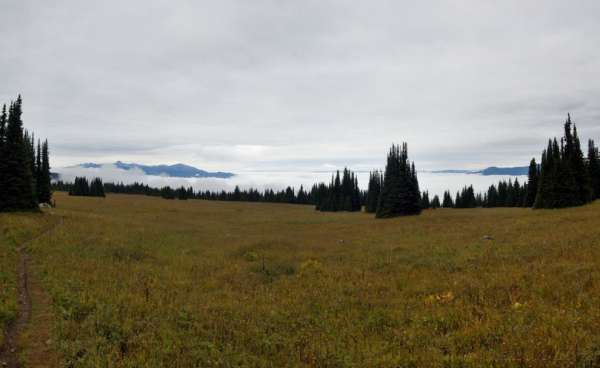 Applaud the author of the article!
Thanks!
Have you been there? Write a review of this place
Already rated by 1 traveler