Sazava monastery
The dominant of the monastery is the high tower and interesting are the arcs of unfinished construction.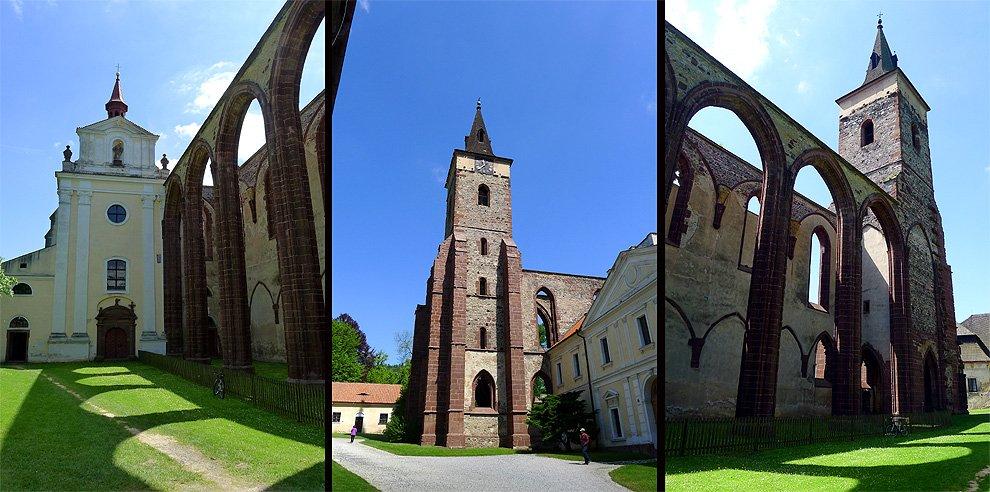 Park at the monastery
The picturesque park full of old trees is perfect for a picnic and is surrounded by the basis of the original monastery that are more than 1000 years old.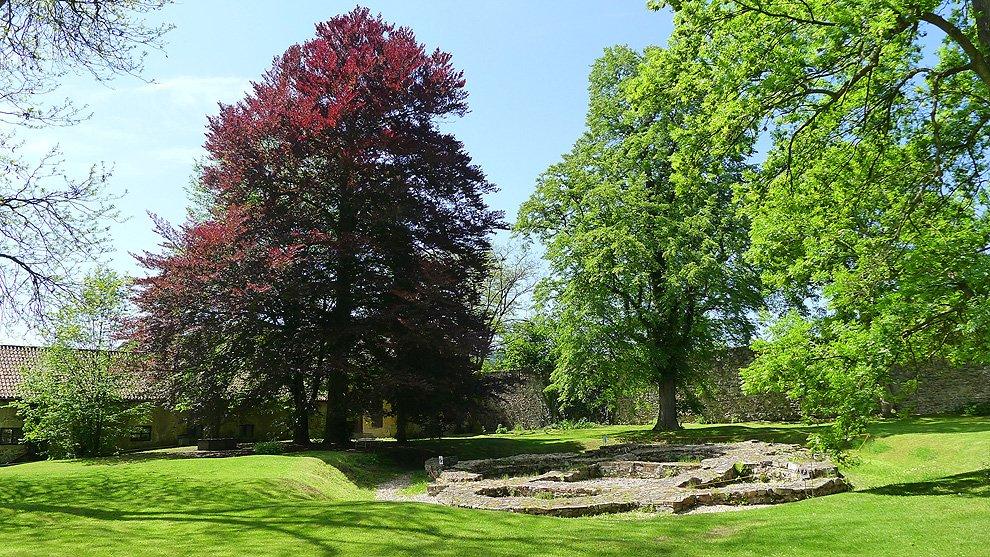 Well worked-out monastery walls
There is relatively massive wall with niches embellished with a cross with Jesus around the park.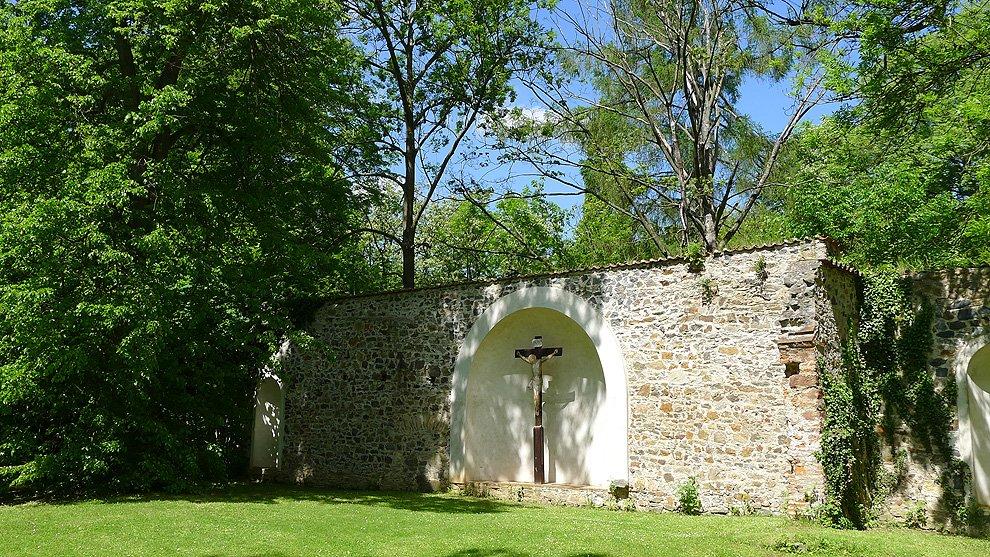 Sazava monastery from the river
There are architecturally nothing to see except for the monastery in between the towns of Sazava – Cerne Budy. Cerne Budy is just a cluster of village houses and Sazava is the communist monster – concrete housing estate following the gigantic industrial plant. So if you want to extend the visit, it is ideal to walk the red trail along the Sazava river bank to the lagoons of Havranka. There is also the most beautiful view of the monastery from the river.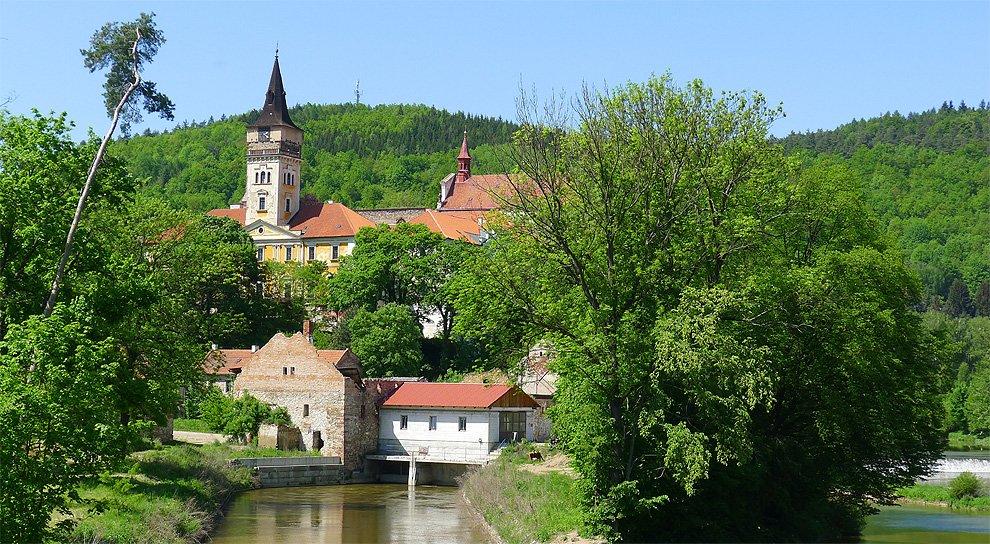 Lagoons Havranka
Lagoons are very picturesque with lots of fish. Also towers of the monastery on the horizon sometimes peek out.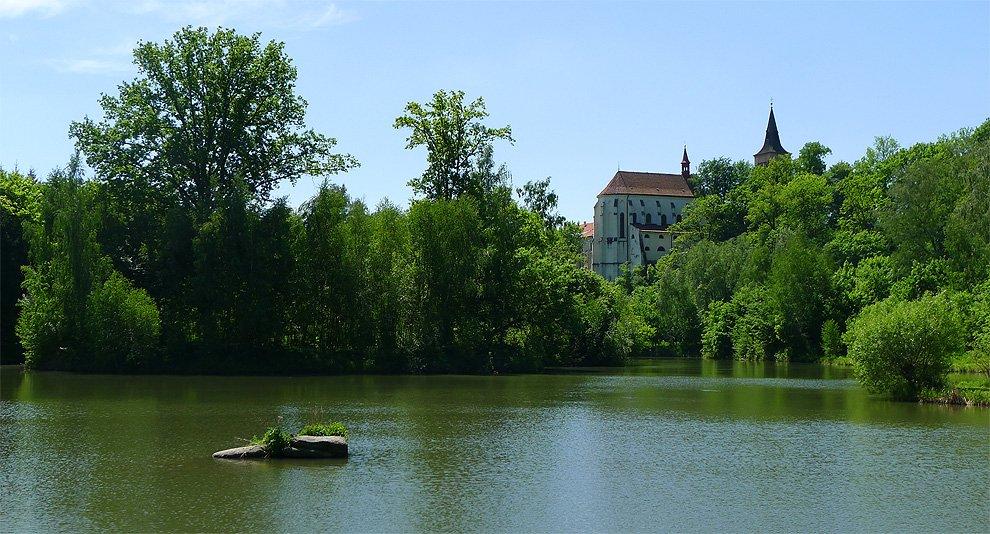 Lagoon
The lagoon shores are mostly mowed, so it is ideal for sitting here on the blanket. The path is passable even for a stroller, so it is common to meet here families with small children. This artificial lagoon and its surrounding area have a very pleasant, even romantic atmosphere.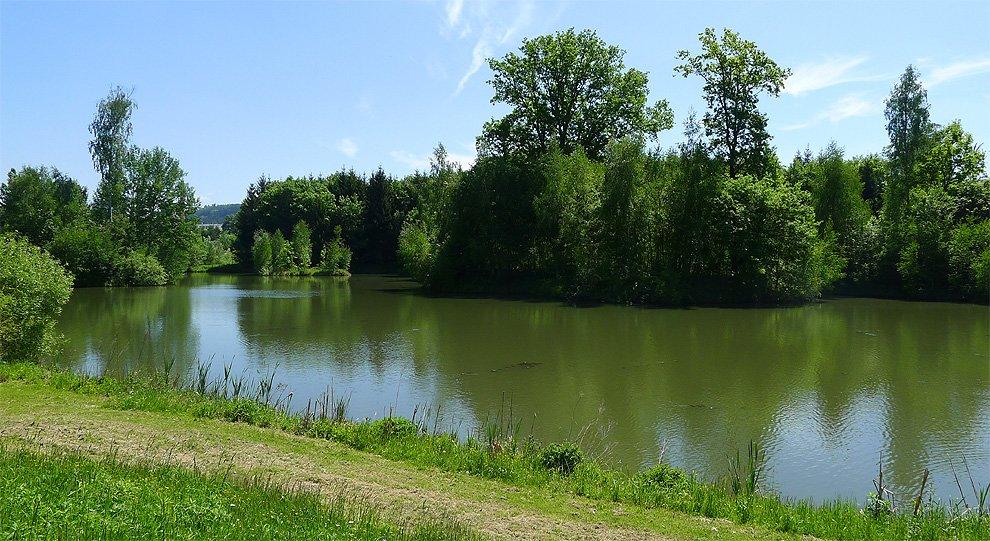 Weir
There is nice camp with air terrace and a restaurant and a little farther other weir (2.2 km from the monastery) behind the lagoons.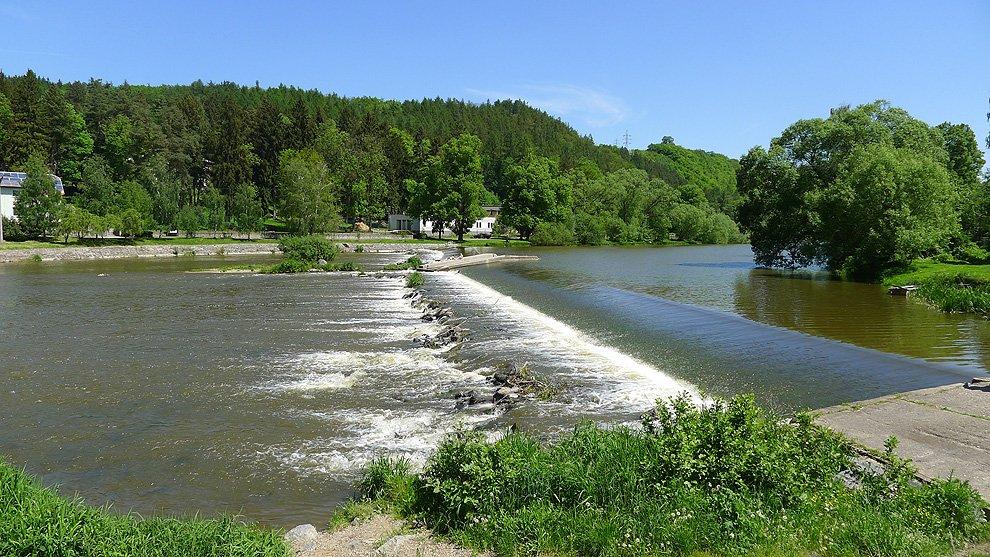 Suspension bridge over Sazava
Now it is the chance to go the same way back or cross Sazava over the suspension bridge and return alternatively along the yellow and then green hiking trail on the other side of the river /but this option leads unfortunately on the road most of the time/.