Rock reliefs
From the South pass it is about 10–15 minute of gradual walk down along the ridge between two deep valleys. Just before Kopic estate is a turning to labeled circuit around the rock reliefs. It is one of the few places in the Czech Paradise, where engraving into rocks was not considered as vandalism. Graphics from Czech history, myths and legends are on the rocks at different heights, so you will have to look around properly to notice them all.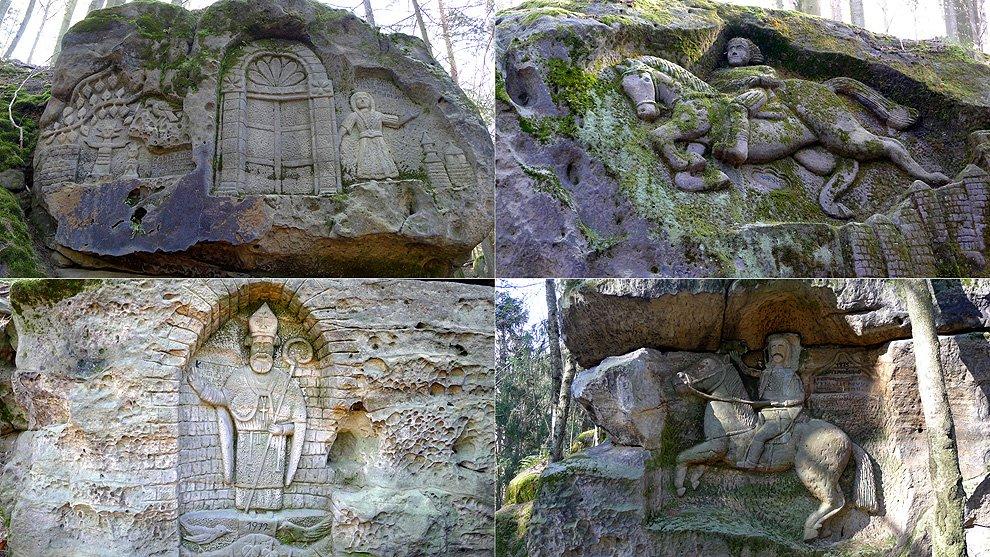 Path between the rock reliefs
The path leads zigzag through wooded hillside with small rock towers. Especially for children it might be an interesting part of the trip.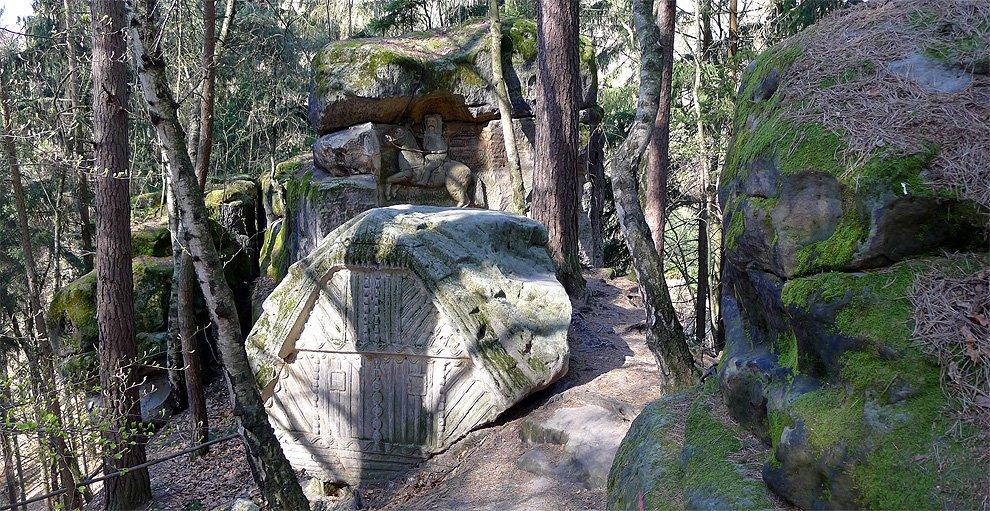 Monumental engravings
Smaller images are replaced by relatively monumental works, especially if you take into account that they are the work of only one person.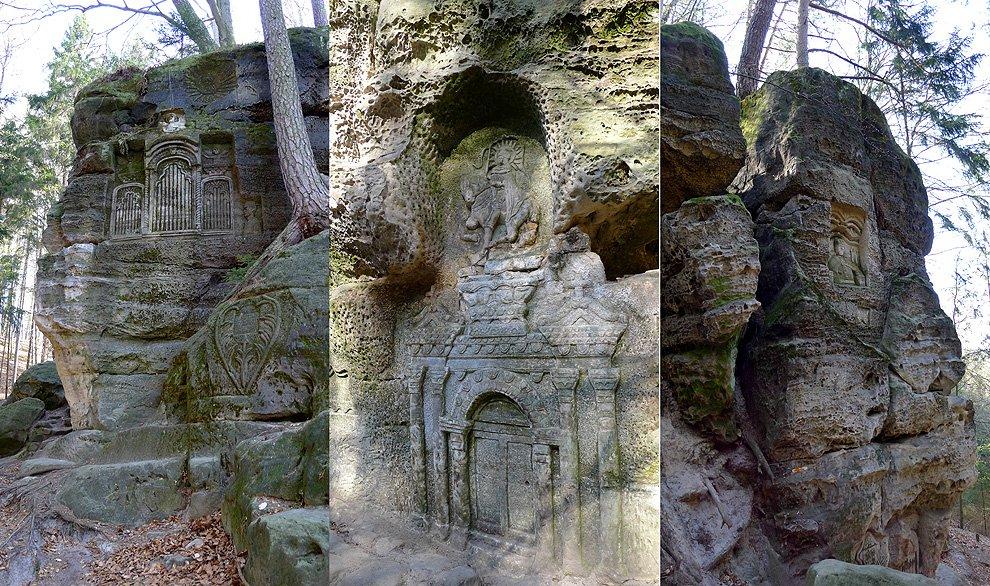 Play of lights
Interesting are also moments when you go through and the light illuminates only the individual image and it is dark around – then there's quite a magical atmosphere. Is it coincidence or intention of the author?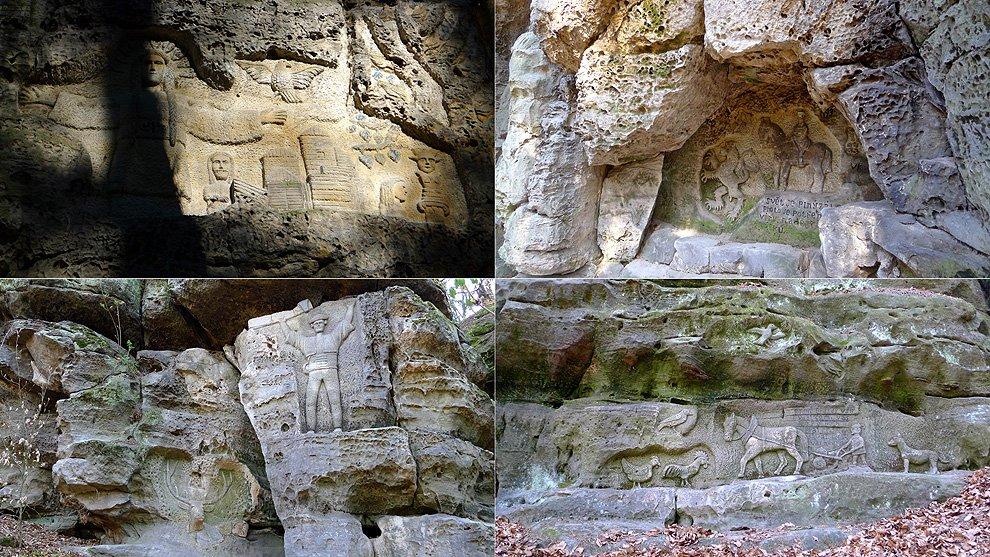 Historical apiary
The path with engravings leads directly below Kopic estate and you can see from here for example nice historic apiary.
 
Meadow at Kopic farm
You will get from the rocks along the trail to the picturesque meadow with Kopic estate.
 
Kopic farm
From the Kopic estate you can continue to Kacanovy or return along the same path back to the heart of Hruboskalsko.