Roman spa town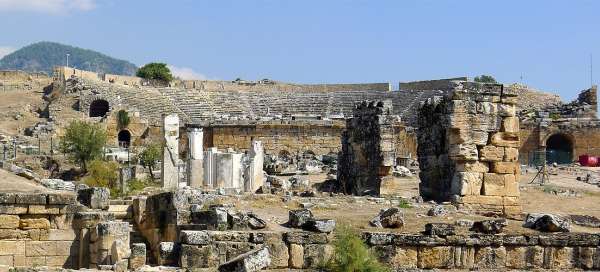 The ruins of the ancient Roman town of Hierapolis are located directly above Pamukkale, famous travertine pools and Turkish tourist attraction number one. Thanks to this are the ruins kind of in the shadow of this natural wonder. But in the slopes above the travertine is very nice theater and many ancient tombs worth visiting. Many people want to swim in the old spa pool with remains of marble columns, but the high admission fee and especially the crowdedness are quite discouraging.
 
Ruins near the entrance to the museum
Once you leave the snowy Pamukkale, you will get to the first ruins on one side and the museum on the other.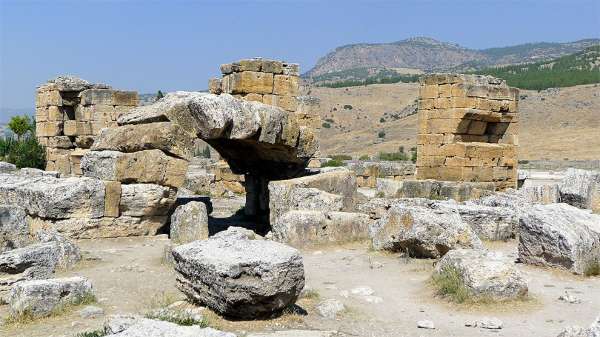 Nymphaeum
Another smaller and interesting building on the way to the theater is Nymphaeum.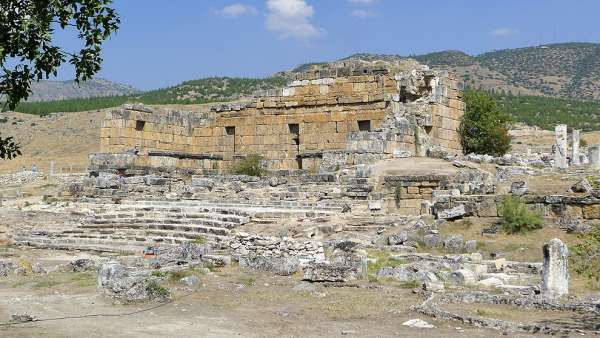 Sacred bathing pool
The first longer stop during the tour around the ruins of Hierapolis are usually old spa. Many tourists look forward to bathe here in the sacred ancient pool with healing pamukkale water among the remnants of ancient columns, but the vast majority of romantically minded travelers will be discouraged by overcrowding and exorbitant entrance fees.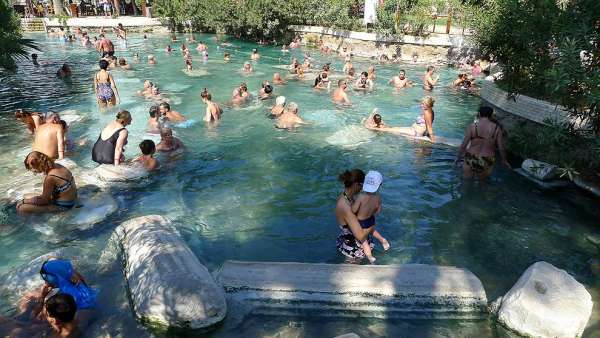 Theatre in Hierapolis
The most important monument in the whole town is great and very well restored theater. But the ascent here in the midday heat is very demanding.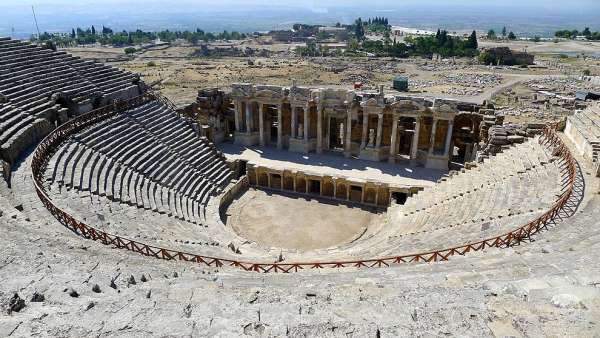 View from the theater auditorium
From the theater high-lying in the slope is a nice view of the museum and preserved buildings around it, which are unfortunately behind a fence, and spa pavilion.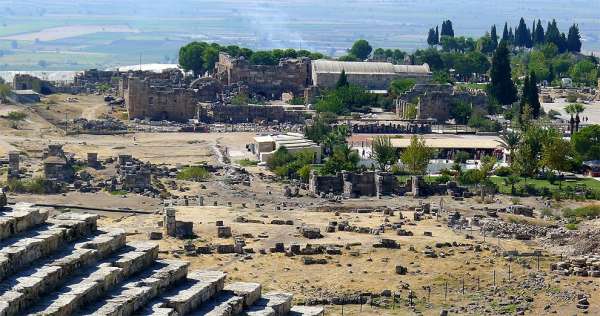 Martyrion of St. Philip
From the theater, you can set out to the place, where St. Philip was crucified and stoned in year 80.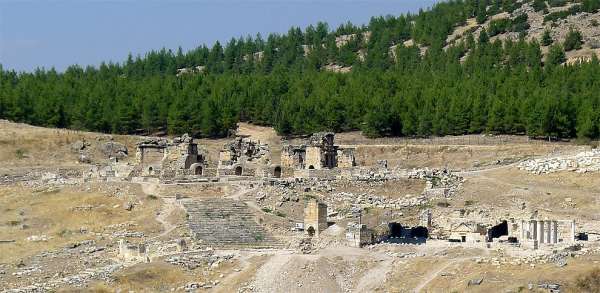 Necropolis
Going further north, you will discover all kinds of interesting tombs in the slopes above the sights. This place is very far from being crowded.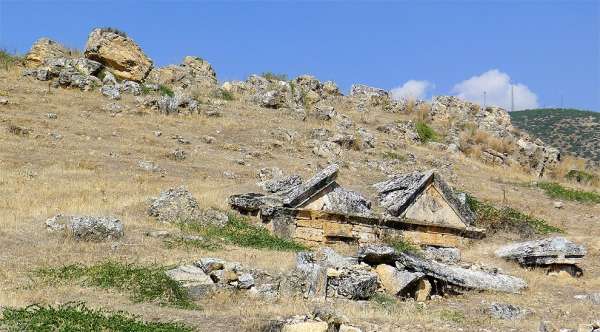 Ancient tomb
Necropolis in Hierapolis is said to be the largest ancient burial ground throughout Anatolia.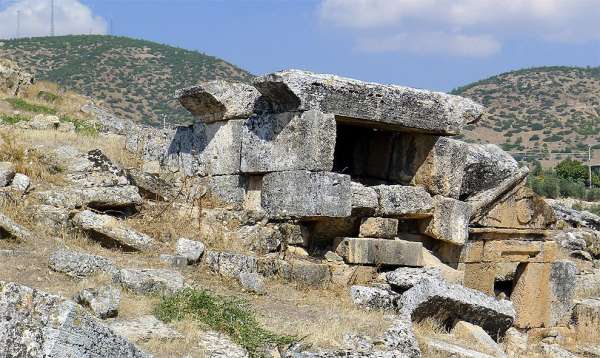 Skene building of Hierapolis Theatre
Walk back down from the theater along the other, less widely used, path. In addition, you will be able to see stage building of skene (building where actors change their costumes).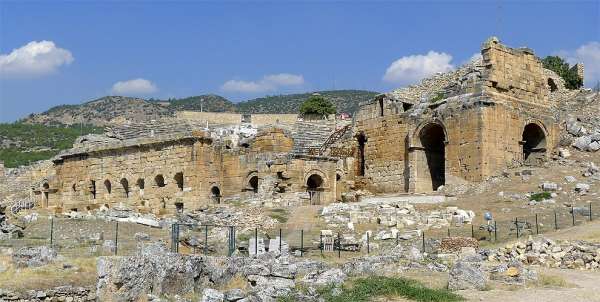 Applaud the author of the article!
Articles nearby
Part of itienary
Article:
Pamukkale and Hierapolis
Pamukkale has always attracted as one of the iconic wonders of Turkey crowds of tourists for several decades. In addition to the… continue reading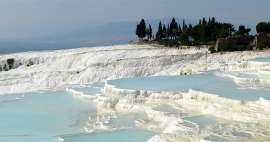 Thanks!
Have you been there? Write a review of this place
Already rated by 1 traveler