Road to the foot of Mount Ushba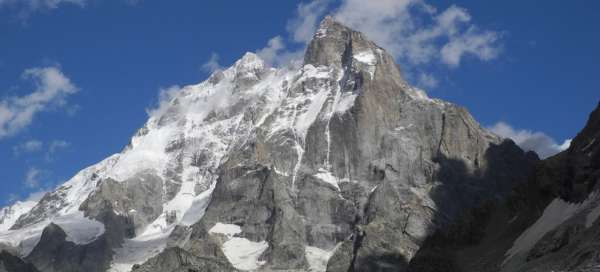 Ushba (Ušba) in the Georgian translation of "Road to the Unknown" is a majestic mountain located in the Svaneti region. The mountain cannot be overlooked for its two sharp peaks (southern 4700 m above sea level, northern 4697 m above sea level). It looks very unique in appearance and is often compared to the Alpine Matterhorn.
The village of Mazeri
The starting point for the journey to the Ushba Glacier is the village of Mazeri. A sunken, stone village in Georgian Svaneti.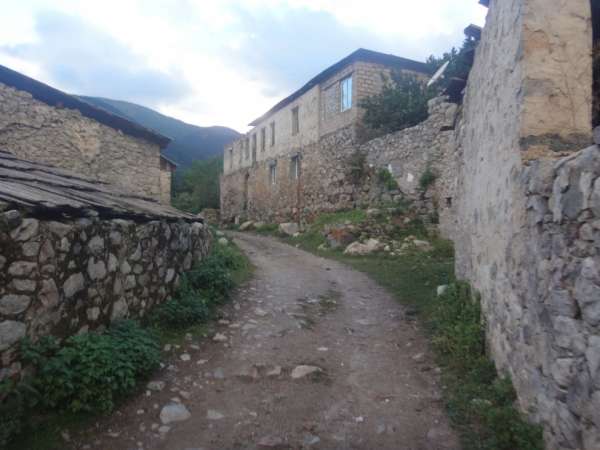 Road through the valley around the river
From the village of Mazeri, the path leads towards an abandoned hotel, you walk around unfenced pastures where horses and cows graze.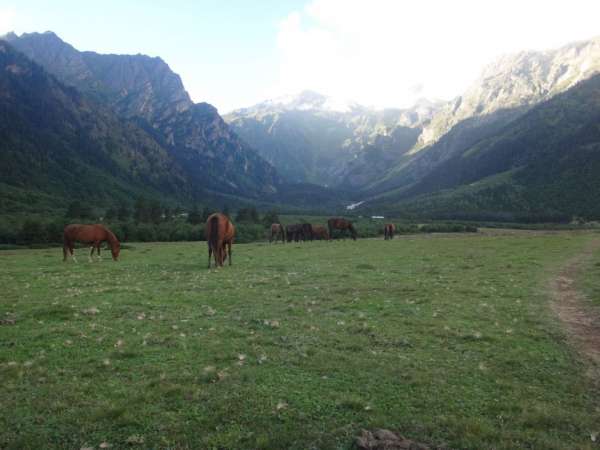 Bridge over the river
When you get to the river, all you have to do is cross the wooden bridge and jump over the rocks with a few small streams that flow around. In the morning there was little water and we walked easily over the stones sticking out of the water, on the way back the water increased and we had no choice but to find a place suitable for crossing the stream. The fallen spruce trunk served as a bridge. One of us was even rushed to the aid of soldiers on horseback guarding the Russian-Georgian border.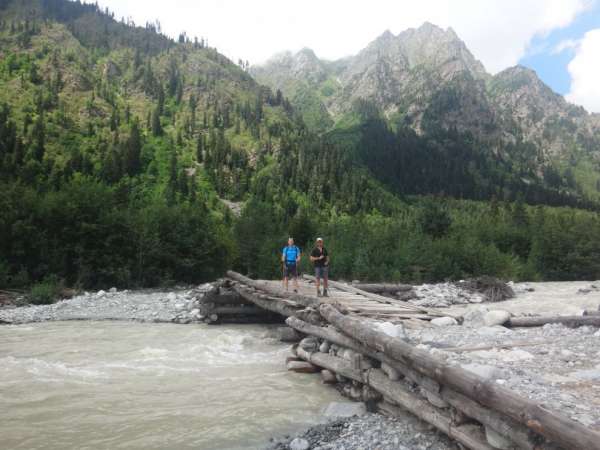 Ushba waterfall
After a trodden path, which leads from the valley, we pass a small military settlement, which is guarded by two soldiers. The path is already starting to climb and we are gradually reaching the waterfall. Beautiful views of the valley are beginning to be revealed to us.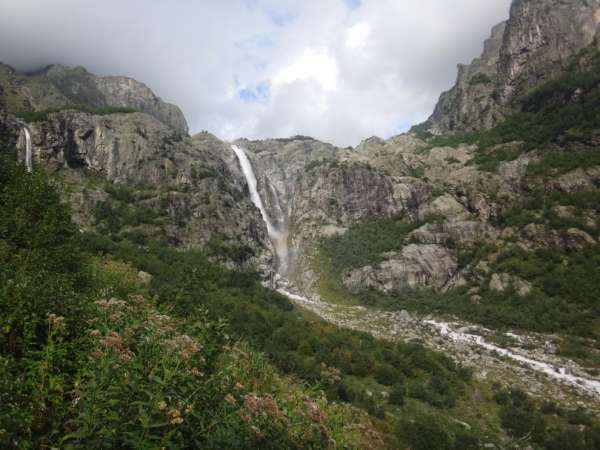 View like a cow
About halfway up the climb, wandering and searching for the path that leads up, we came across three calves. It was not very clear to us how she could move on such a slope.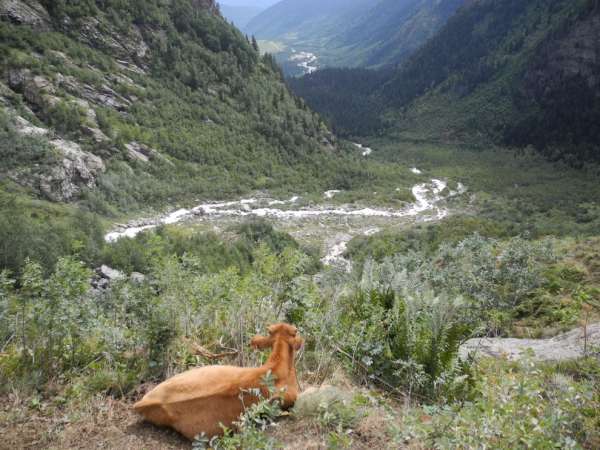 Views of the valley
The higher we got, the better views we were offered. In this photo, the whole river and the road that runs along it is clearly visible.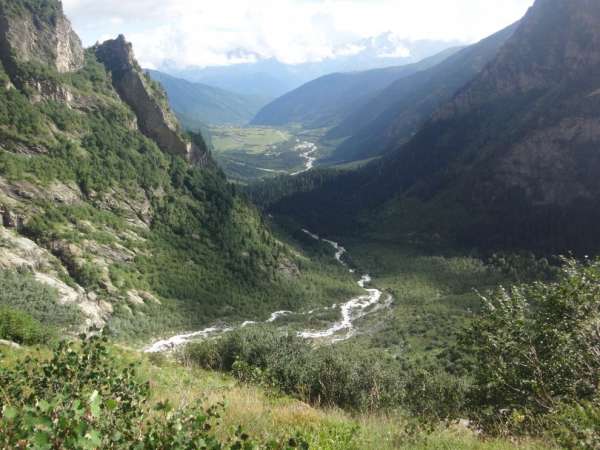 Ushba glacier
After less than five hours, we reached the viewpoint of Mount Ushbu. As it was the beginning of September and there was great heat, the snow was very slow. Even the whole glacier was covered with stones, so it was practically invisible.
Applaud the author of the article!
Part of gigalist
Giga List:
The most beautiful trips in Georgia
Georgia, as a mountainous Caucasian country, offers a number of beautiful treks and tours. But also beautiful trips to church… continue reading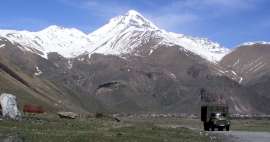 Thanks!
Have you been there? Write a review of this place
Already rated by 1 traveler