Blue pond with snowy peaks in the background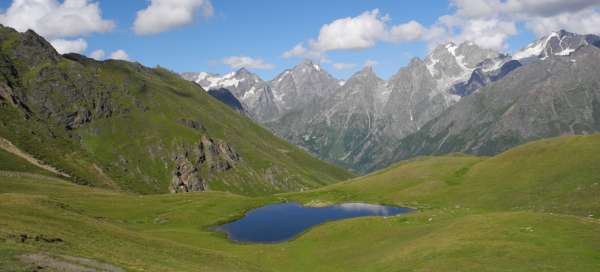 Koruldi Lakes – a system of a few small lakes that hide in the Georgian mountains above the town of Mestia. Above them rises the majestic mountain Ushba, which together with the surrounding, snow-capped peaks makes this place truly beautiful. Anyone who gets to Mestia should not miss a visit to this beautiful place. The only thing that spoils the local atmosphere, and must bother anyone who walked the entire route, are the passing jeeps of the locals, carrying lazy tourists. But that's the way it is in Georgia.
Mestia
The starting point for Koruldi lakes was the famous town of Mestia. It has dozens of defense towers and is the center of the sub-Caucasian region of Svaneti. The road led along a small stream, which can be seen in the photo.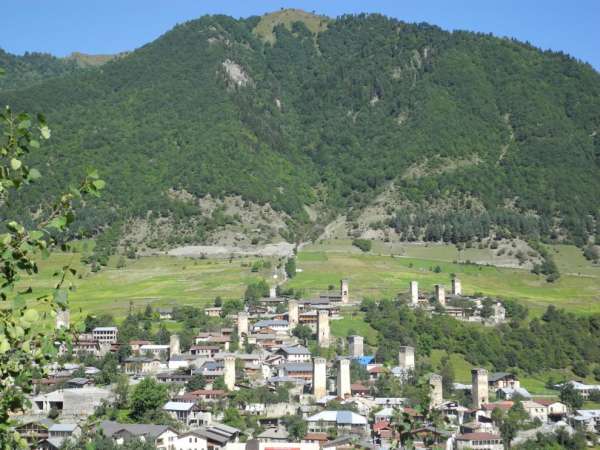 Shelter by the cross
Probably the first point of reference on the way to the lakes is this shelter with a view of the entire Mestia. The journey to it takes about an hour and a half and you will overcome an elevation gain of 800m.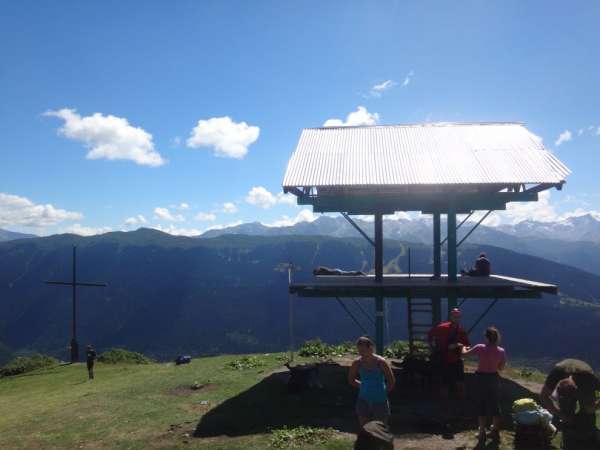 Ushba
Despite the beautiful weather, Mount Ushba hid in the clouds all day.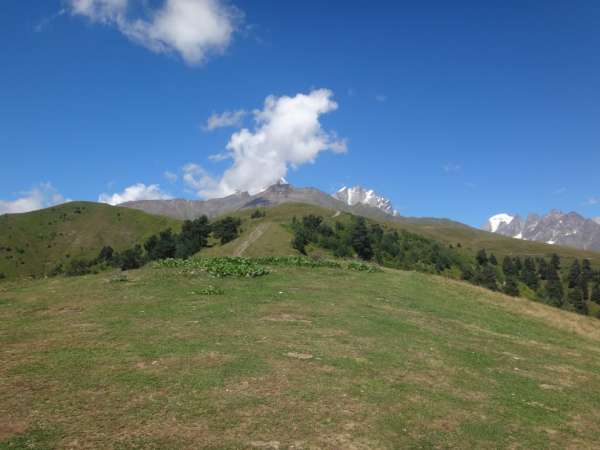 Shack
The road from the viewpoint continues uphill. He walks around the modest dwellings of local herders. Not far from here it is also possible to get water from a small spring.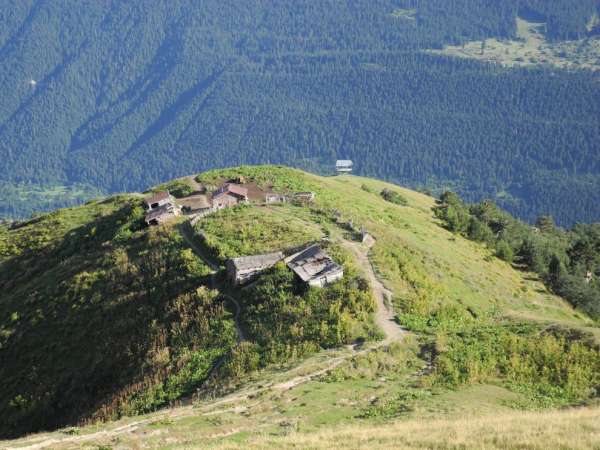 The first lake
The very first lake we saw was almost completely overgrown and horses grazed in it. The atmosphere was spoiled only by passing off-road cars with closed windows and loud music.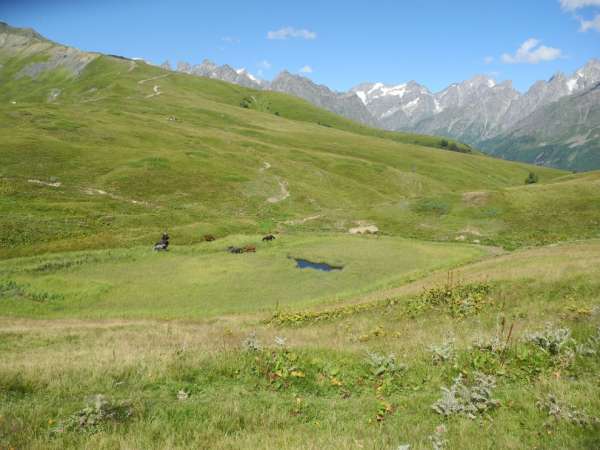 Photogenic cows
The cows were talking directly about the photo.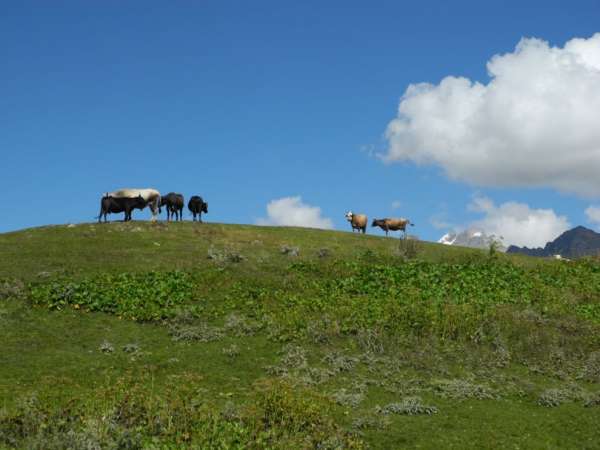 Yellow saffron
If there is little, it is said to be like saffron. Here, however, saffron bloomed at every turn.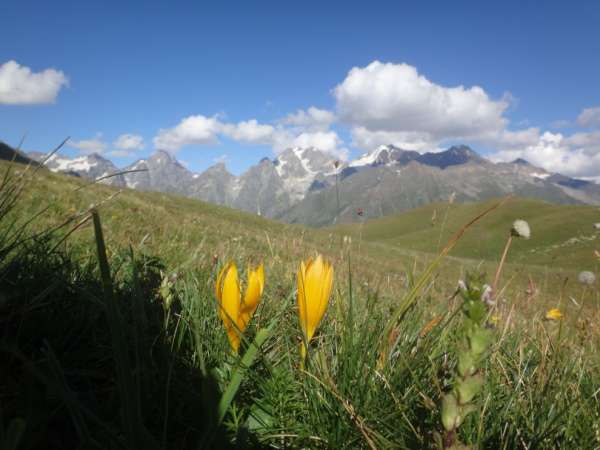 Lake view
Despite the high ambient temperature, the lakes were very cold. However, perfectly sufficient for wetting hot feet.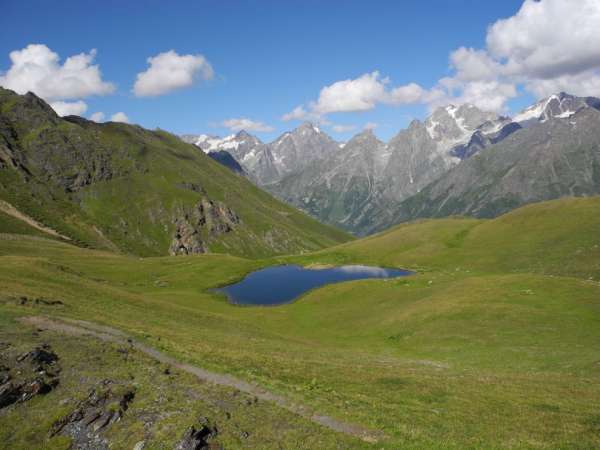 A stash of clouds
Behind this hill rises the already mentioned mountain Ushba. Unfortunately, the view of it was not given to us. This is also the way to the village of Mazeri. This trek is often used by travelers.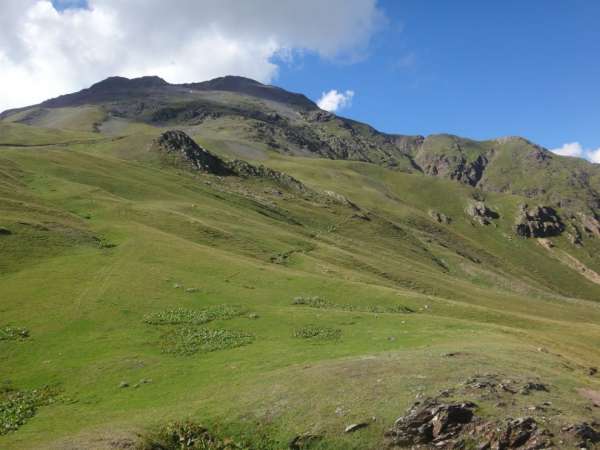 Wild
Horses and mountains in the background always go very well together. It is therefore quite easy to take a beautiful photo.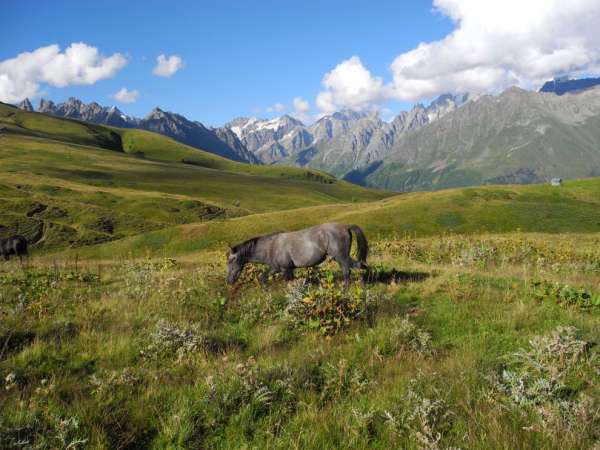 View of Mestia
View of Mestia from the vantage point on the way back. You could stay in such a place for long hours. The town is located 800m lower than this shelter.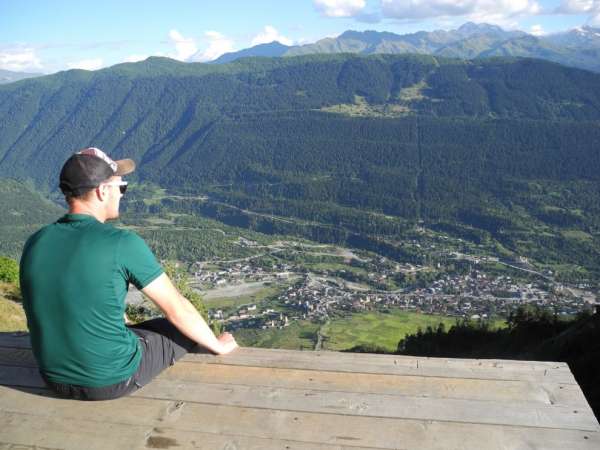 Way down
The cows accompanied us on the way down. For the night, with the help of dogs, the pimps chased them from the pastures in the hills into the valley.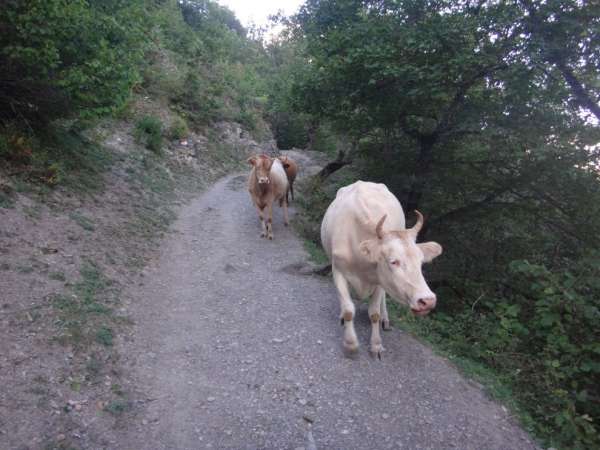 Applaud the author of the article!
Part of gigalist
Giga List:
The most beautiful trips in Georgia
Georgia, as a mountainous Caucasian country, offers a number of beautiful treks and tours. But also beautiful trips to church… continue reading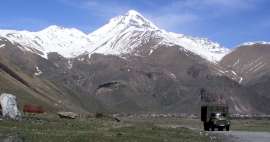 Thanks!
Have you been there? Write a review of this place
Already rated by 1 traveler