City tour with a huge castle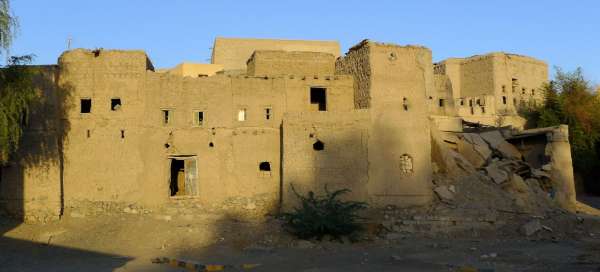 Most tourists go to Bahla just because of the huge fortress, which is listed by UNESCO. In addition, the Bahla Gate and the ruins of the old town are worth a stop, which will be especially appreciated by urbex lovers. It is a pity that they only restore castles in Oman and let the old centers fall apart
Bahla Gate
There is only one main road leading through the Bahlou, so whether you drive from the south or north, you will pass through the magnificent gate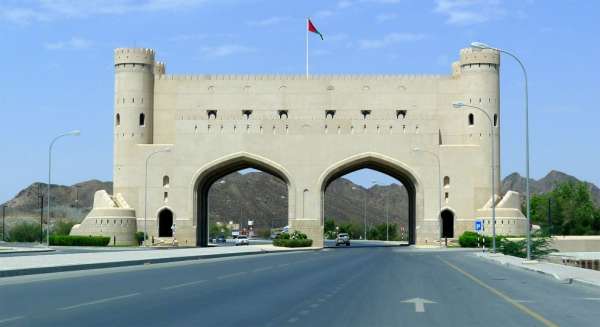 View of the castle in Bahle
It is worth stopping at the gate not only because it is an interesting building, but also because there is a great view of the castle in Bahle.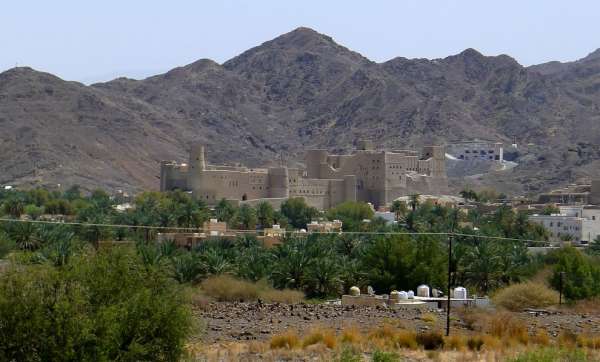 A tour of the castle in Bahle
The main point of a visit to Bahla is a tour of the castle, but it is possible only during a reasonable time of day. If you come here like us until the early evening, just go around the castle and go to the old town for urbex. Leave the castle the next morning. If you come here earlier, you will manage everything in about 2.5 hours
Part of itienary
Article:
A tour of the castle in Bahle
Bahla is truly a huge fortress, well restored and rightfully inscribed on the UNESCO list. It stands on a small hill next to the… continue reading
Around Bahla Castle
Apart from touring the castle itself, it is quite worth walking around and enjoying not only the impressive walls, but also the views of the surrounding landscape full of palm trees and lined with brown mountains.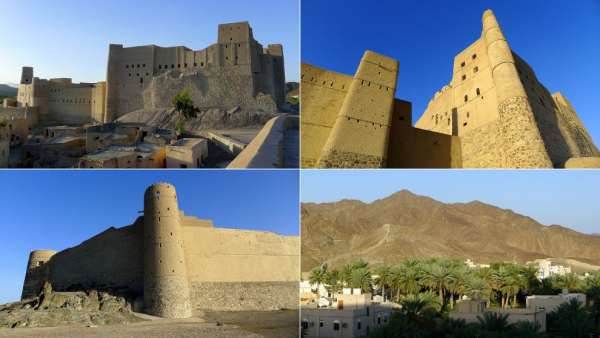 Up to the old town
South of the castle is the old quarter, which is definitely worth exploring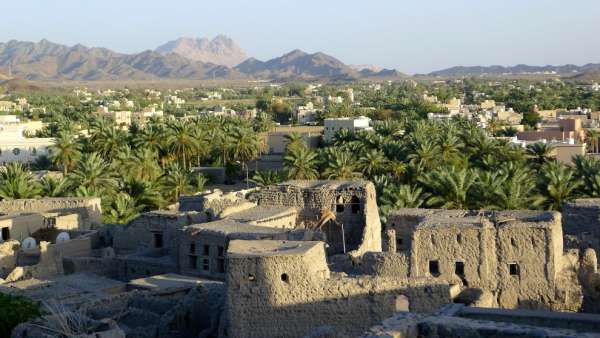 Old town in Bahle
The old town of Bahle is almost completely deserted, so the survey is worth it. Ascents to the upper floors of dilapidated houses can be quite risky.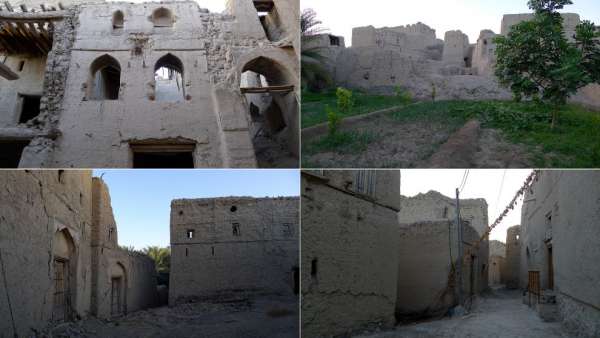 Irrigation canal directly into the house
Another interesting feature is the irrigation canal leading directly through the house.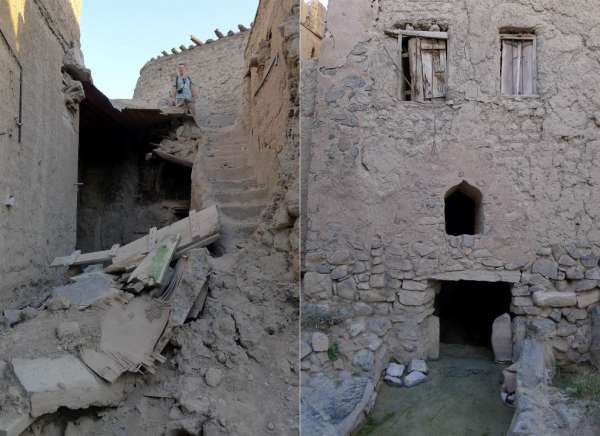 The region of the old town in Bahle
We leave the old town and say to ourselves that people have lived here for hundreds of years and now all of a sudden it is over. So it's good to see it before it completely falls
Applaud the author of the article!
Thanks!
Have you been there? Write a review of this place
Already rated by 1 traveler