To the easternmost part of the Giant Mountains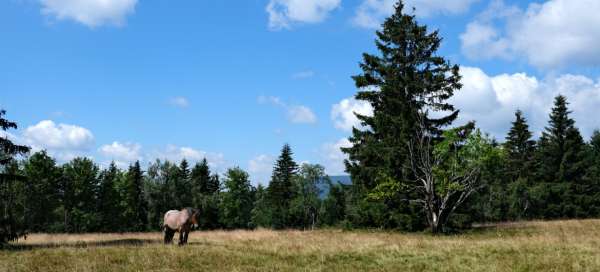 Rýchory is the easternmost part of the Krkonoše mountains with the highest peak Dvorský les. One of the good starting points for exploring this relatively deserted corner of the Giant Mountains is the small town of Svoboda nad Úpou. From there, it is approximately 6 kilometers and 500 meters in height to the main ridge of the mountain range
View of Svoboda nad Úpou
A good starting point for this hike is the area around the train station in Svoboda nad Úpou – both for those who come here by public transport and for those who come here by car (you can easily park here). A few tens of meters north of the train station is a signpost for hiking trails. We head up the hill along the yellow marked path. After a short climb, a view of the valley of the Úpa River opens up to us in a section of the forest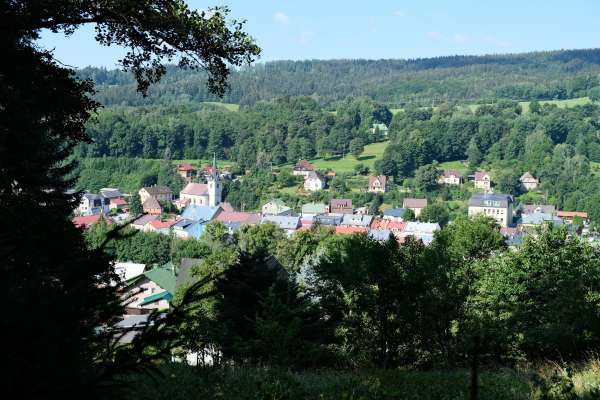 Bear cave near Svoboda nad Úpou
The first minor point of interest along the way is Medvědí jeskyně (less than a hundred meters from the tourist route – along a well-trodden path). Skeletal remains of an extinct cave bear were found here. Unfortunately, the entrance to the cave is closed, so you can only read the educational sign here.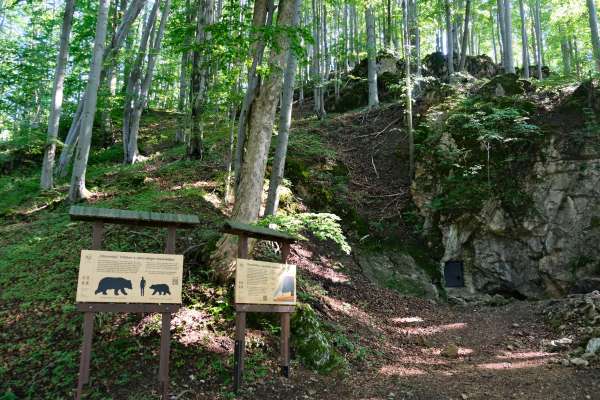 Natural monument Slunečná straň
Beautiful picturesque meadows with a far-reaching view of the region begin just a short distance beyond Medvědí jeskyní. A large part of this area belongs to the natural monument Slunečná straň. An ideal place for a first snack and enjoying the views.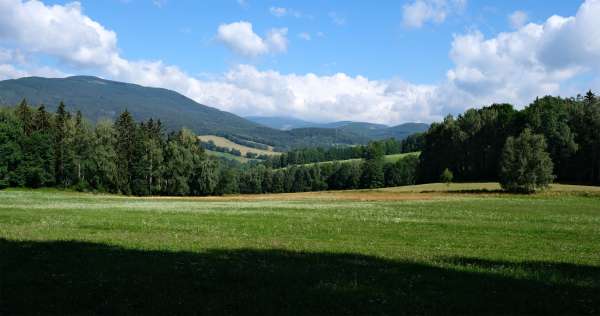 Views from the Sunny side
Enjoy the views, because after a while the path disappears into the forest for a long time with no views.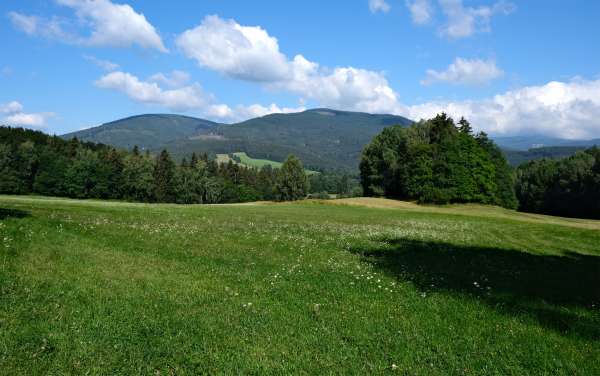 Pašovka hunting lodge
We enter the forest and now the "sports" part of the hike awaits us – we continue to climb up through the forest towards Rýhorský hreben. Less than 2/3 of the way up is the interesting Pašovka hunting lodge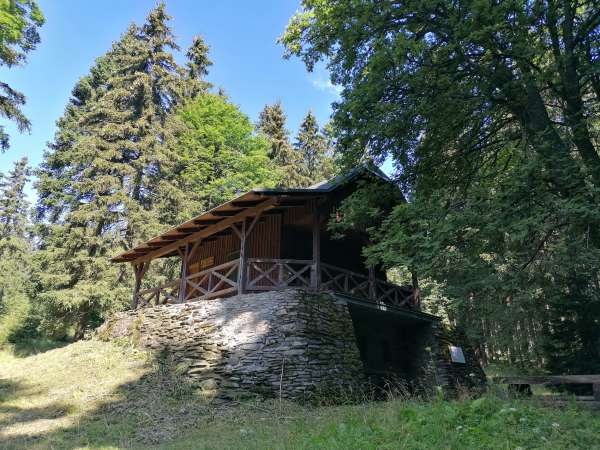 Rýchory
Finally, we climb to the main ridge to a height of about 1000 meters above sea level. We are at the intersection Kutná – Rychory. We certainly won't make a mistake if we head out for refreshments at Rýhorská bouda, 400 meters away. Along the way, we are greeted by both views of the region and the local wind-swept meadows
Rýhorská bouda
Rýhorská bouda basically stands on the flat top of the Kutná mountain (1002 m). If you meet few people along the way, there are always more of them here, for the reason that there is no other possibility of refreshment far and wide.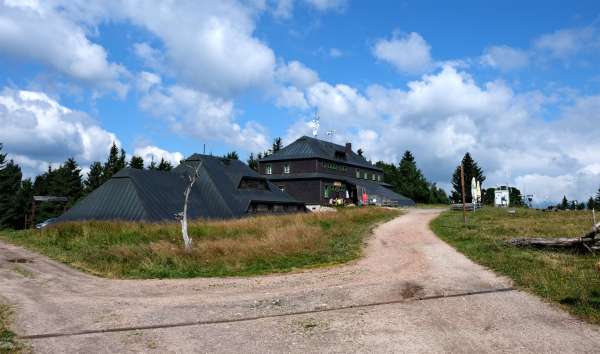 View of Rychorsky Cross
From the hut there is a nice view of the local picturesque landscape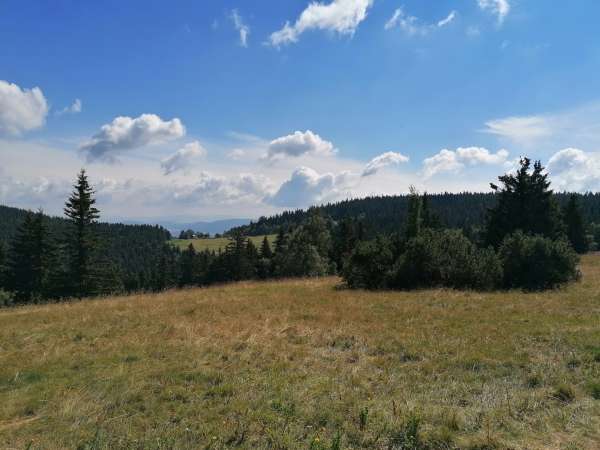 View of the Eastern Giant Mountains
A little to the north of Rýhorská bouda is a viewing platform for the Eastern Krkonoše Mountains. Thanks to the trees, the view here is limited. It's a shame that there isn't a lookout tower at least 20 meters high, the view would be really worth it.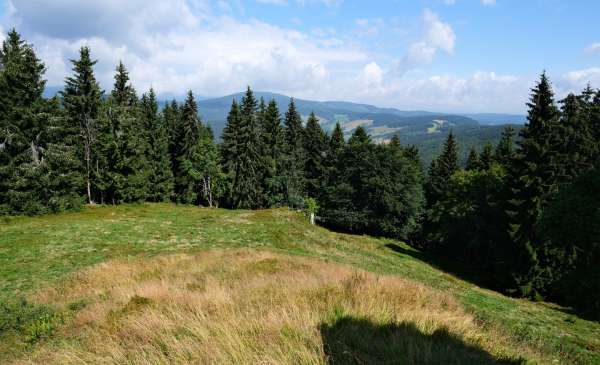 Applaud the author of the article!
Articles nearby
Part of itienary
Article:
Trip to Rychory
Rýchory is the easternmost part of the Giant Mountains. They are also the lowest and probably the least visited part of the… continue reading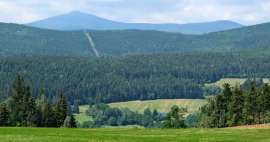 Thanks!
Have you been there? Write a review of this place
Already rated by 0 travelers