A visit to the coastal rocks and a ride on a steep cable car.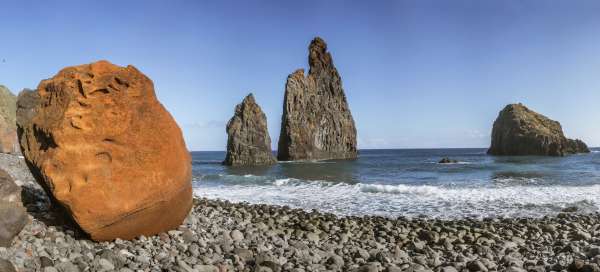 Northwest Madeira offers attractive coastal scenery full of various rock formations. Riding allegedly the steepest cable car in Europe is another bonus.
Ribeira da Janela
The mountain village of Ribeira da Janela in the Porto Moniz district is currently virtually uninhabited. The river of the same name flows through the village, which flows into the ocean. It springs not far from here, yet it is Madeira's longest river. At its mouth we found beautiful photogenic rocks jutting out of the ocean.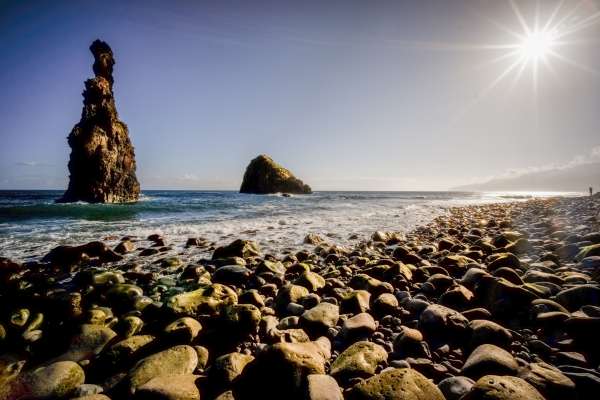 Calhau das Achadas
In the village of Achadas da Cruz, there is a cable car on the cliff, which for 3 EUR with a slight sway takes us several hundred meters down to the coast and then back. The original purpose of the cable car built in 2001 was to facilitate access for farmers who own small houses and fields in Calhau das Achadas on the coast, below a more than 400-meter-high and almost vertical cliff.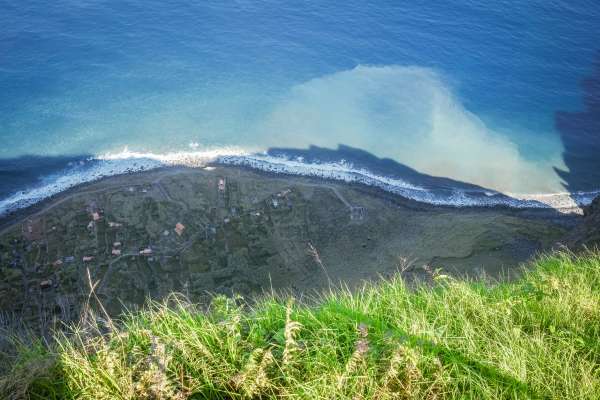 Leideira Bridge
From the lower station of the cable car, we follow the NE towards a narrow path overlooking steep cliffs.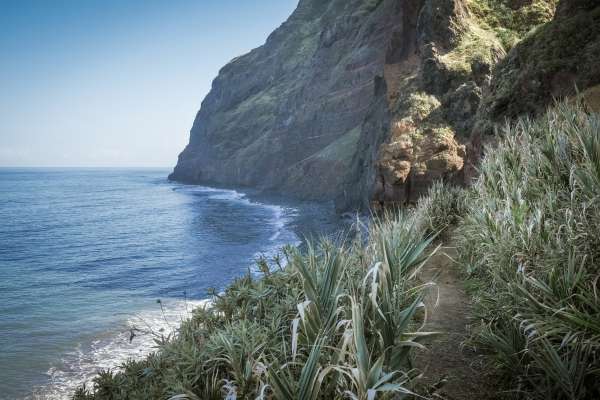 Ribeira do Tristao
The trail descends to a rocky beach at the mouth of the Ribeira do Tristao valley. The only access road led through the valley when the cable car did not exist.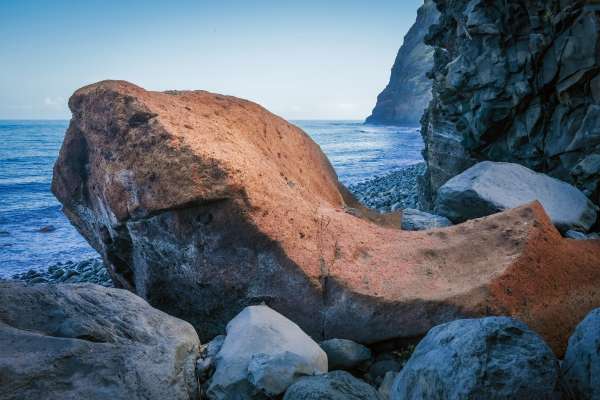 Promenade
Following the same path, we return to the cable car and continue along the wide Promenade to Calhau das Achadas da Cruz along the coast.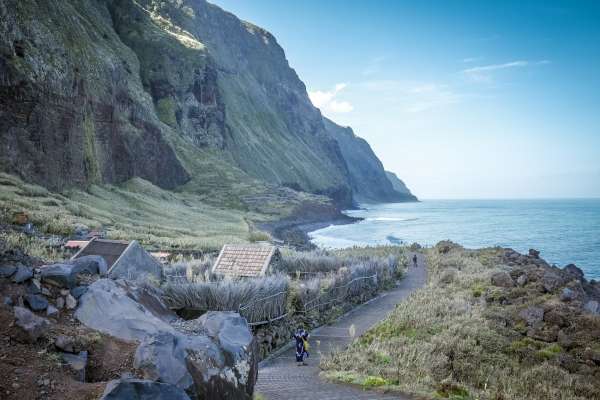 Calhau das Achadas
The rocky coast is not very suitable for swimming. The ocean is storming on one side and the steep cliffs are falling on the other. It is a very quiet place: there are no crowds of tourists.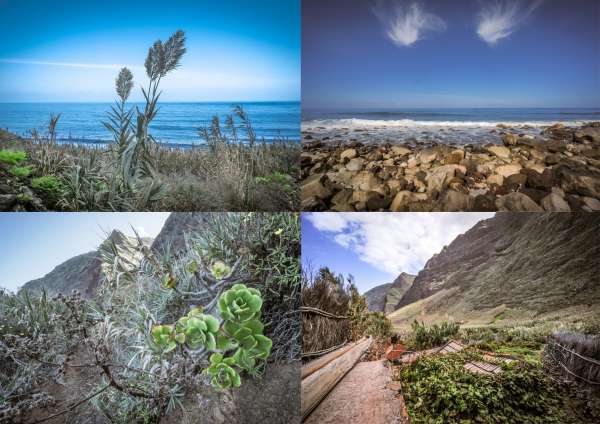 Calhau das Achadas
Even though it is clear, the sun does not start shining here until late in the morning. This is very pleasant on hot days.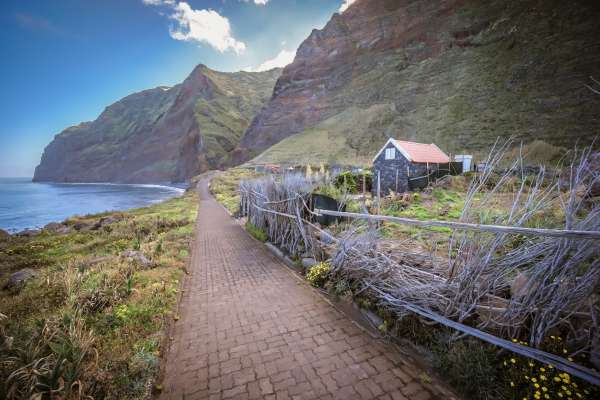 Faja Nova
The wide road turns into a narrow path and ends at the southeastern edge of Faja Nova.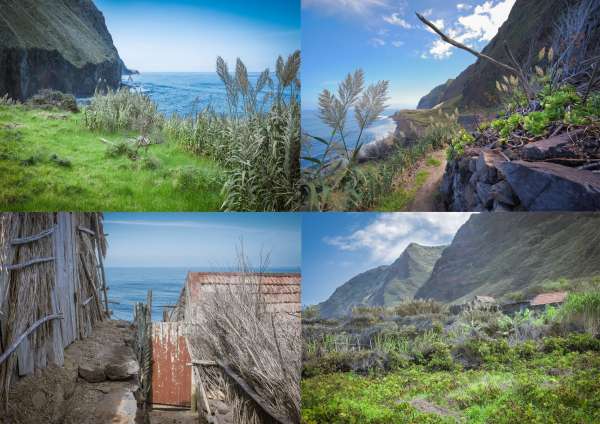 Gardens
This is something like a local gardening colony: small fields on rubble terraces with vegetables, vines and houses.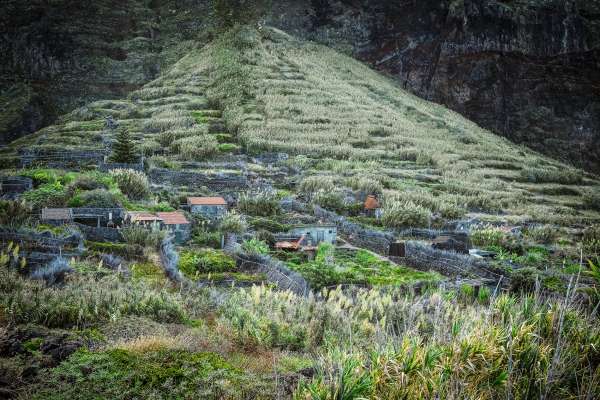 Cableway
We're going back to the cable car. Here are its parameters: the horizontal length of the cable car is about 441 meters and it exceeds the elevation of 434 meters. It is open from 10:00 to 12:00 and from 13:00 to 18:00.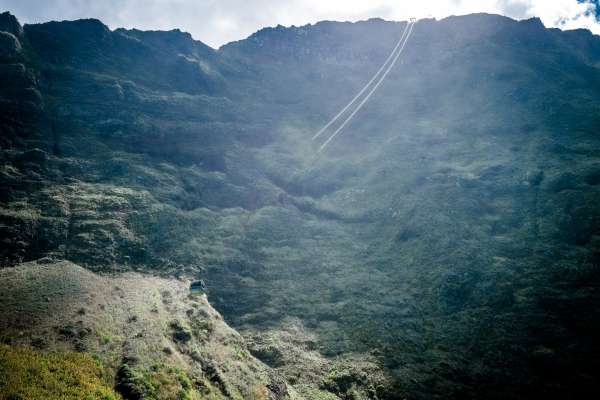 Porto Moniz
On the way back along the north coast of the island, we stop at a lookout point, from where there is a nice view of Porto Moniz.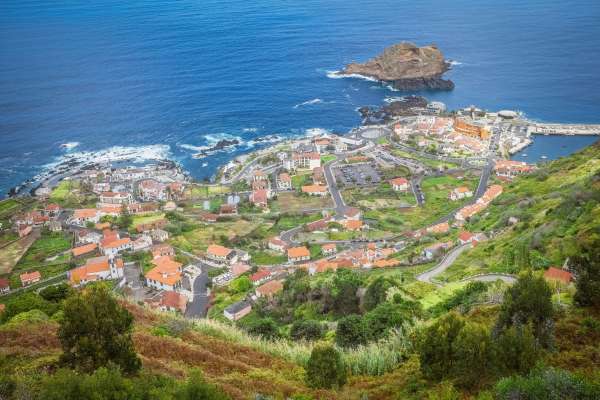 Applaud the author of the article!
Articles nearby
Thanks!
Have you been there? Write a review of this place
Already rated by 0 travelers