Wandering the southwestern part of Madeira

Crossings by car and short walks gradually lead us along the levade into the eucalyptus forest, to the lighthouse with views of the steep cliffs and to the pleasant fishing town of Paul do Mar.
Levada Nova da Calheta
At the upper end of the town of Prazeres on the ER222 road is a public car park, from which there is a short narrow footpath that will take us directly to the levada. We follow it east.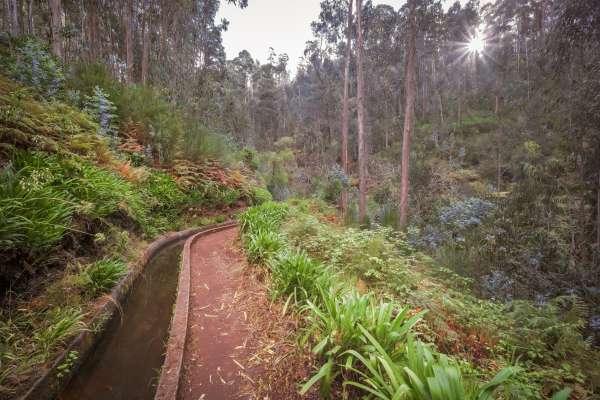 Levada Nova da Calheta
We leave the houses with the fields and dive into the forest. The road along this levada is wide and comfortable.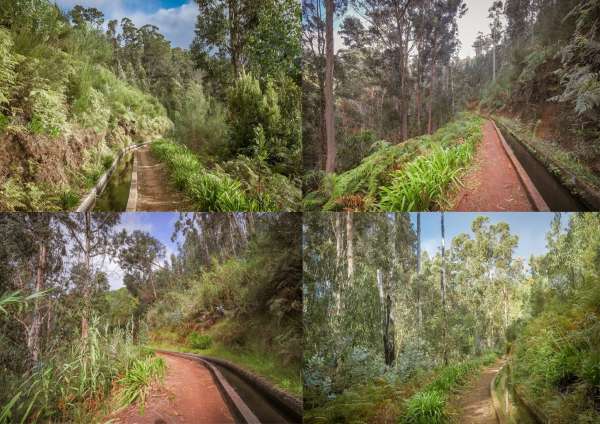 Eucalyptus forest
Along the levada is a eucalyptus forest. The highest species of eucalyptus – grow to heights of 80 to 100 meters. After about an hour of this forest excursion, we turn back to Prazeres.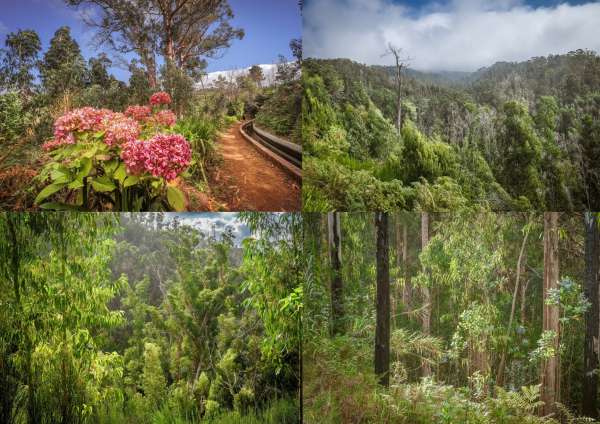 View of Fio
Our next destination is the town of Ponta do Pargo, which we reach by road VE3. We pass through it and follow Rua do Fio to the lighthouse viewpoint. We are on the westernmost tip of Madeira with views of its steep cliffs and ocean.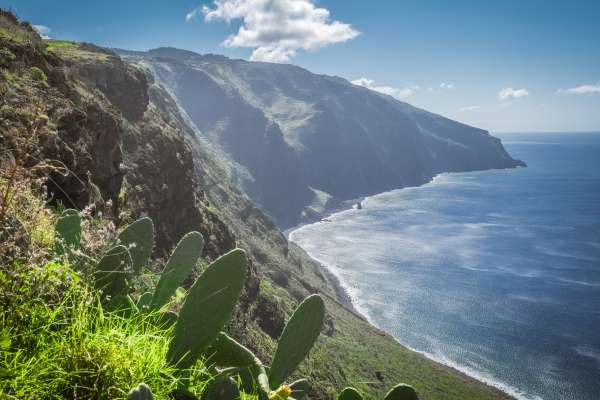 Fajã da Ovelha
On the way back to the VE3 road, we turn to the ocean on the ER223 and descend to the Fajã da Ovelha viewpoint.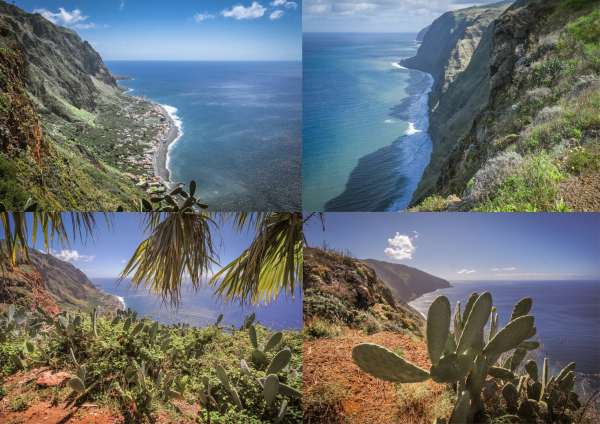 Paul do Mar
We continue downhill on the ER223 road to the town of Paul do Mar. There is an interesting guest house on the coast, which was probably created by rebuilding an old factory.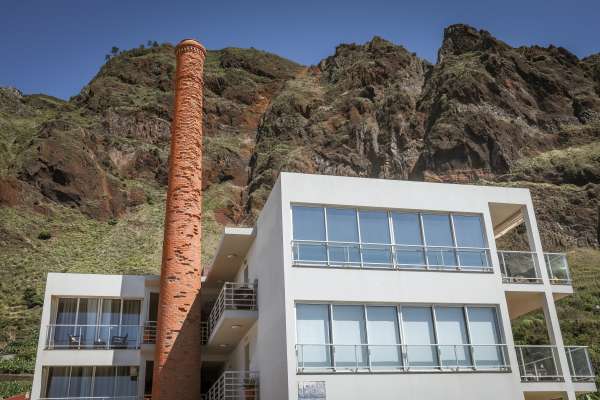 Paul do Mar
The narrow streets of the old town offer views of the ocean.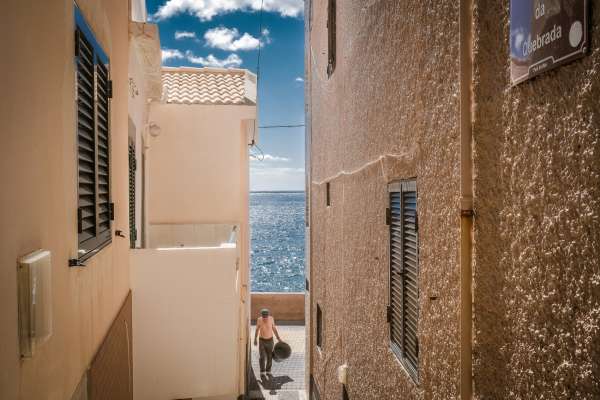 Paul do Mar
In the 1960s, most locals began moving to countries like Panama for better living conditions. As we walk through the old houses, we feel as if time has stopped.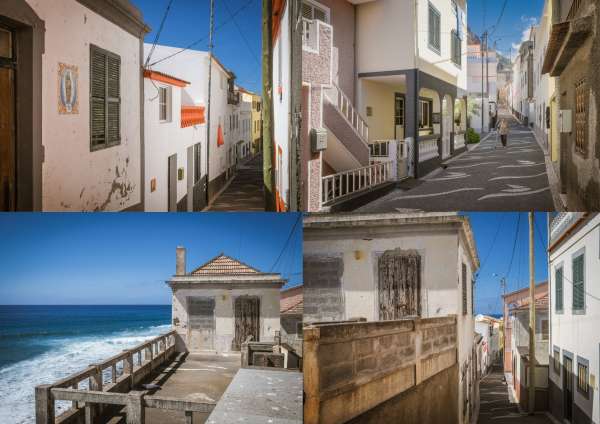 Paul do Mar
Paul do Mar is considered one of the hottest places in Madeira. The shade in the narrow streets is very pleasant. Today, this place is very popular among surfers.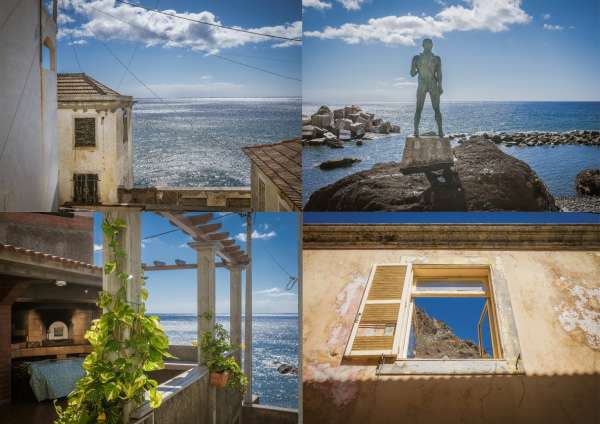 Paul do Mar
Fishermen live with their large families in neighborhoods near the port. Banana growing and fishing are the main sources of income for the city's inhabitants.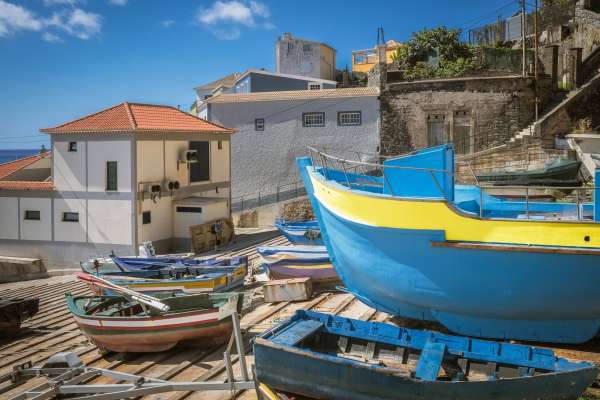 Paul do Mar
A coastal paradise surrounded by imposing cliffs, it is the ancient fishing town of Paul do Mar.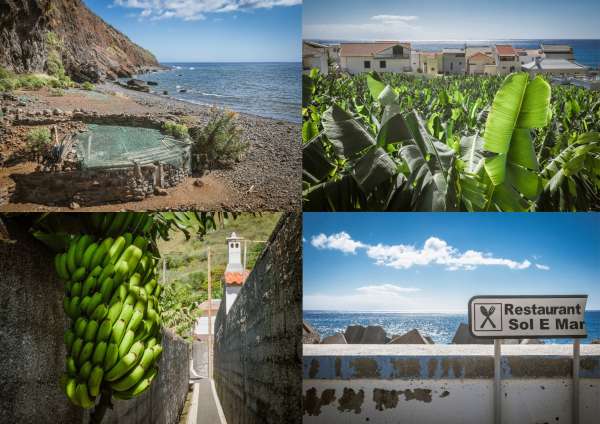 Applaud the author of the article!
Articles nearby
Thanks!
Have you been there? Write a review of this place
Already rated by 0 travelers