Carrara, the city of stone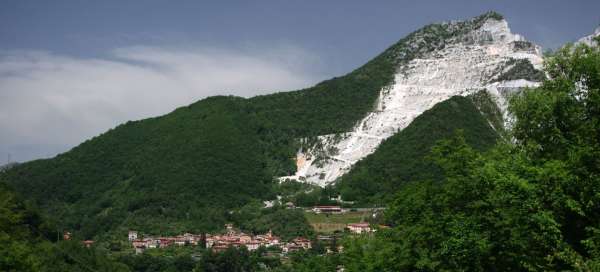 Carrara is a fairly exhibition city with a large port. Above all, it is famous for its marble, which is mined around ancient Rome around the city. The breaking of the stone over the centuries has greatly affected the surrounding hills. The individual quarries have merged over time, the slopes of the mountains are torn, some peaks have disappeared quite a bit. Mining has penetrated underground over the ages. Nevertheless, looking at this landscape is a spectacular experience. Maybe it's the famous white-colored color of Carrara marble.
The first views
Just a few kilometers northeast of the city, the mountains are eroded by dozens of smaller and giant surface quarries.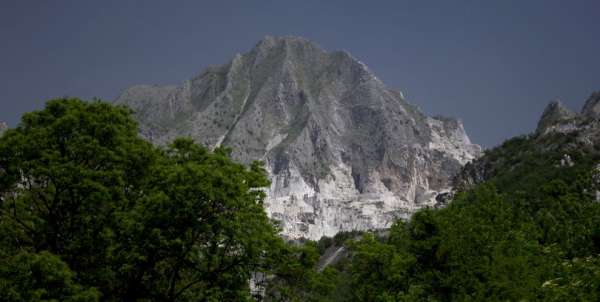 Ridge
Somewhere the peaks of smaller hills are missing.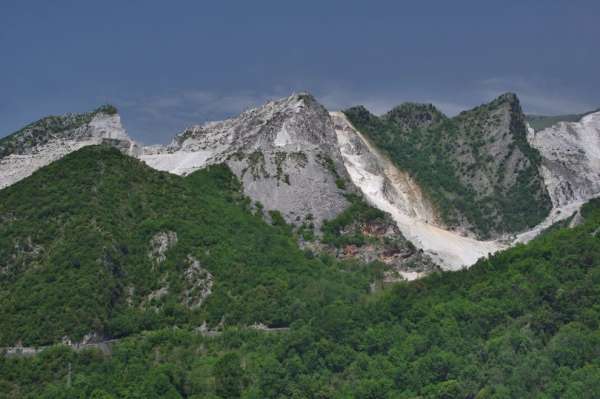 Small quarry
Work is still everywhere. One of the smaller quarries right by the road. Above the excavated quarry wall, debris and another level of mining on steep slopes can be seen.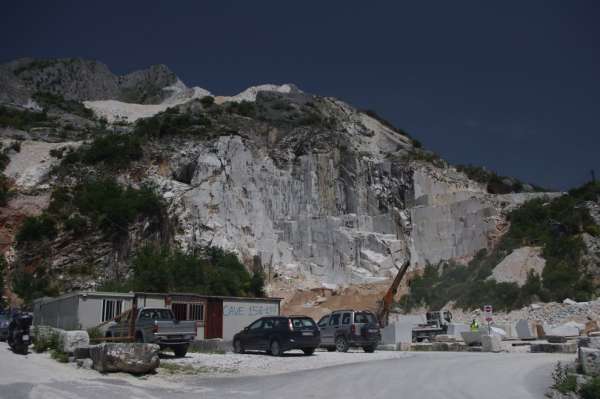 Quarry wall
One of the thousands of possible views in this part of the mountains (Apuan Alps).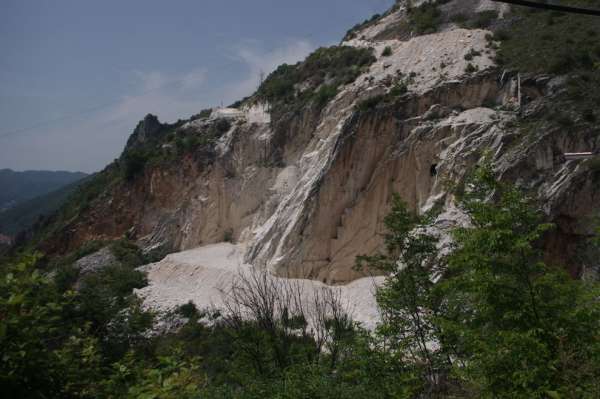 Mined blocks of marble
The excavated blocks of marble travel on trucks along winding roads from the mountains down to the city, or further to the port from where they are transported all over the world. Over time, only the lungs will not get used to the ubiquitous white dust.
Inside the mountain
Some mountains are even dug inside. Blocks of marble are slowly being cut from here, creating giant tunnels and spaces where even heavy equipment looks like a children's toy.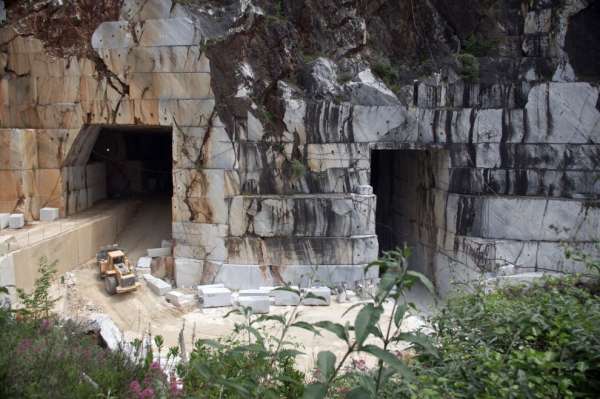 Marble
We can see that not all marble is white, almost anywhere around the roads. The whiter or interestingly structured, the more valuable.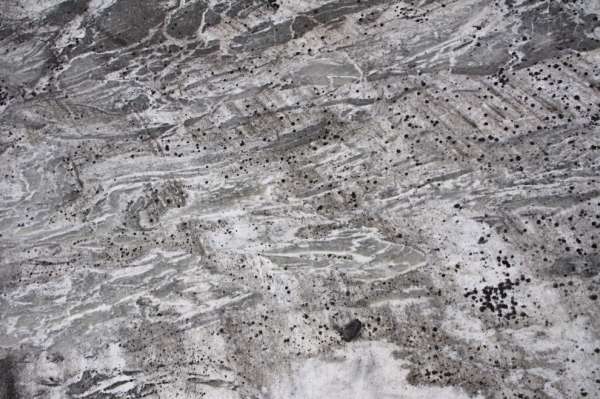 Applaud the author of the article!
Thanks!
Have you been there? Write a review of this place
Already rated by 1 traveler