Přemyslid fort and the first church in Bohemia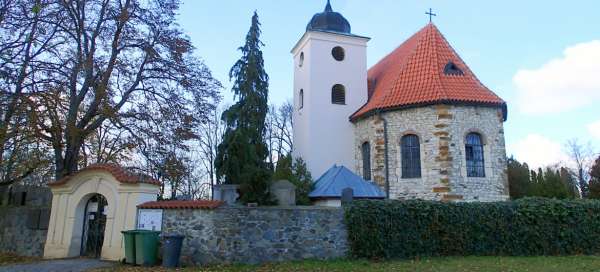 A short distance from Prague along the Vltava River, on the outskirts of the town of Roztoky, is the place Levý Hradec, where an early medieval fortified settlement used to be. It is probably the original seat of the Přemyslid prince Bořivoj I. It is therefore the birthplace of Christianity in Bohemia and the first center of power in the Přemyslid state.
Hradiště Levý Hradec
A Slavic fort was founded in a strategic position above the river in the first half of the 9th century. At the end of the 9th century, it was one of the residences of the first historically documented Czech prince – Bořivoj I. This area played an important role in the beginnings of the Czech state and the first Christian church in Bohemia was founded here.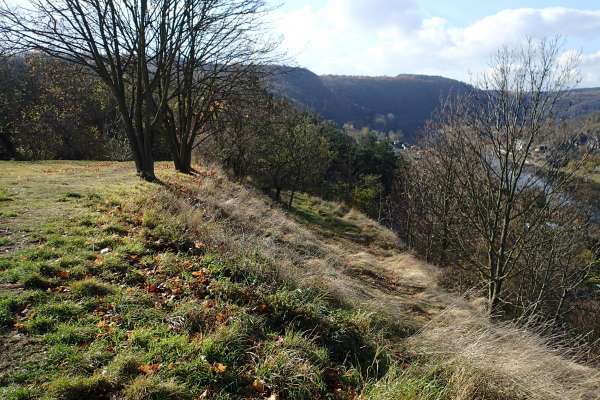 The first Christian church in Bohemia
After Prince Bořivoj I was baptized in Great Moravia, he had the first Christian church in Bohemia built here in the 1980s, dedicated to St. Clement. 19.2. In 982, Vojtěch Slavníkovec was elected the second Czech bishop on the fort. The original church was probably wooden, which was later replaced by a stone rotunda. Of it, only the foundations under the floor of the current church have been preserved. Klimenta was restored in 1940 and, together with the entire complex, was declared a national cultural monument.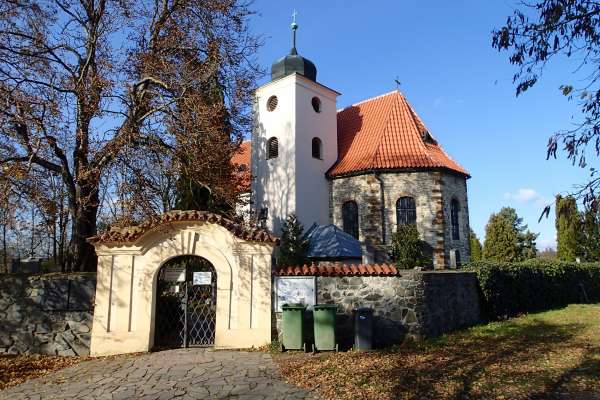 Valy hradiště
To the southwest of the church, it is still possible to see the remains of a rampart from the early medieval walls, which covered the original older fortifications.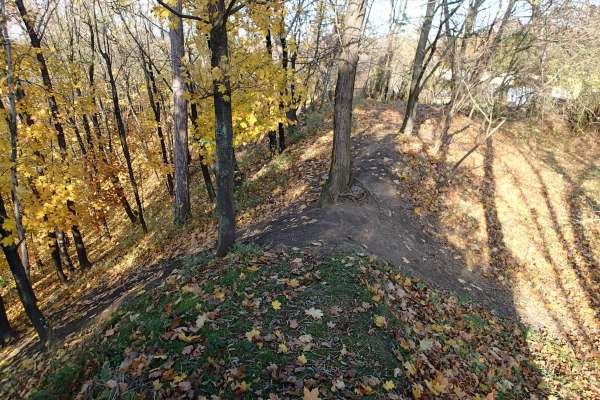 Viewpoint of St. Ludmila
On the edge of the church grounds, behind the cemetery wall, is the viewpoint of St. Ludmila, who was Bořivoj's wife. From here we can enjoy the view of the rock wall below the village Husinec.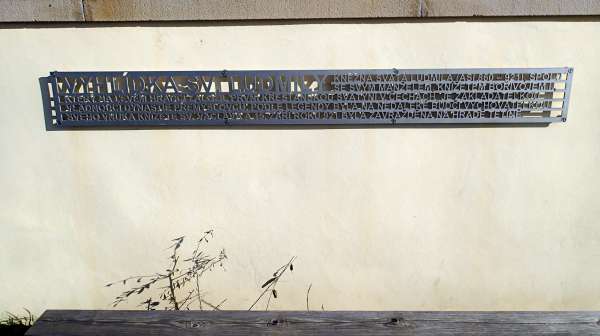 View of the Vltava
The village of Husinec and the village of Řež can be beautifully seen from the viewpoint. An early medieval fortified settlement, considered to be the so-called Pravý Hradec, is documented on the opposite bank in neighboring Klecany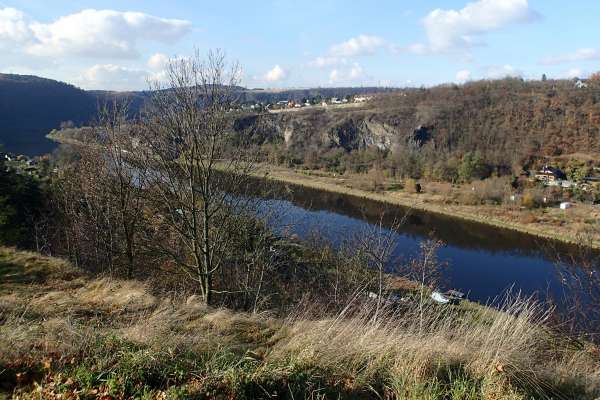 Applaud the author of the article!
Articles nearby
Thanks!
Have you been there? Write a review of this place
Already rated by 0 travelers