Extensive excavations of the ancient city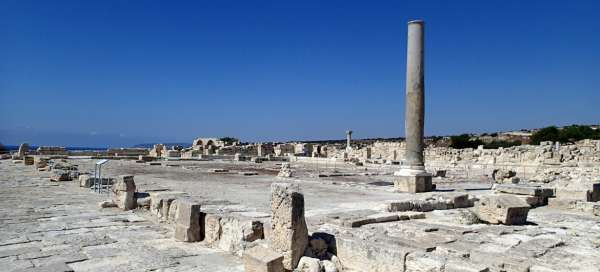 About 15 km west of the city of Limassol, on a limestone cliff above the sea lie the ruins of the ancient city of Kourion. It is an excavation of the city, founded in the 12th century BC by the Mycenaean Greeks.
The largest ancient city in Cyprus
The first mention of Kourion dates back to the 12th century BC. In ancient times, it was the largest city in Cyprus with a rich life. The city consisted of more than thirty buildings of various purposes: temples, private houses, villas, office buildings, spas, an amphitheater, a stadium and a Greek forum.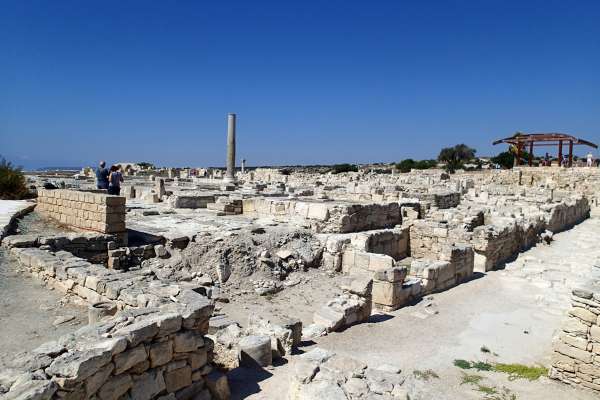 City on a cliff
The city was built on a rocky plateau above the sea. Steep cliffs provided an advantage in defending the city. The inhabitants of the city-state were engaged in agriculture in the nearby fertile valley. Today, it is still possible to enjoy the magnificent views of the sea and coastal cliffs, and after a tour of the archeopark, come down to cool off in the azure sea.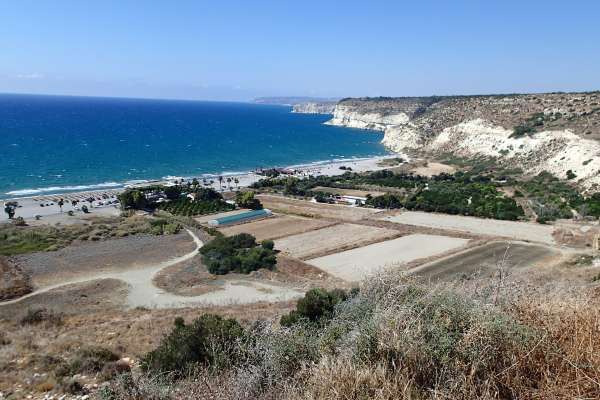 Intensive archaeological research
Intensive archeological work has taken place on the site and today it is possible to see many buildings, including preserved mosaics. Interestingly, this place is now under the control of the British administration and is actually British overseas territory.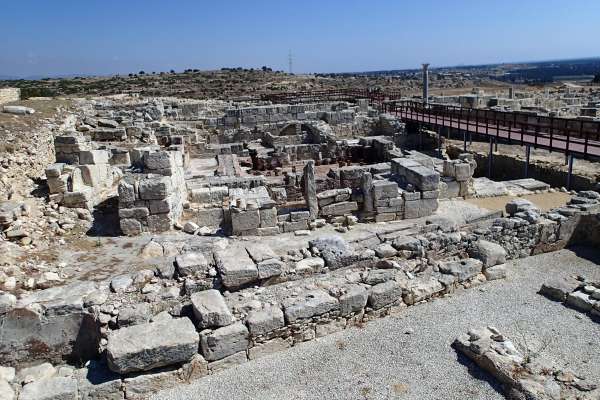 Theatre
Visitors are most attracted by the majestic amphitheater built in the 2nd century BC. The auditorium can hold up to 3,500 spectators. In addition to theatrical performances, gladiatorial matches were also held here. The amphitheater is in very good condition and even today there are performances and concerts. Even today, ancient Greek tragedies and comedies are very popular here. Spectators and visitors are still amazed by the unique acoustics.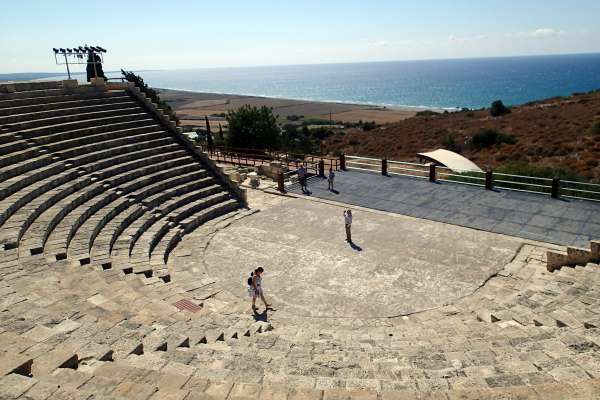 Extensive ancient city
Kourion was a developed city with an agora, many houses, a public bath and gladiator matches. At the time of its greatest glory, the city had a population of 20,000. Over time, however, the city was destroyed by wars and earthquakes. In the 7th century, the inhabitants left Kourion, fleeing the invasions of Muslim conquerors. The city was looted by Arab pirates and the houses were dismantled for building materials.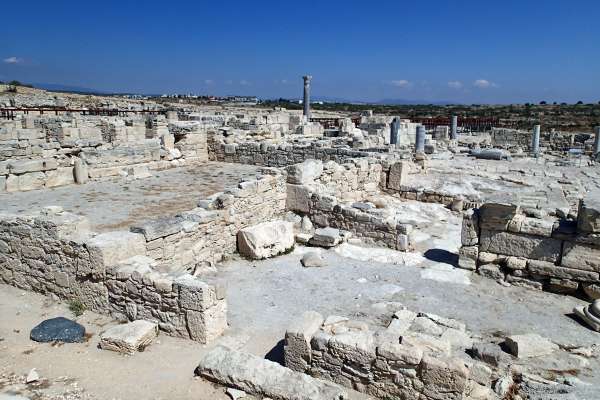 Public baths
Of interest is the opportunity to see the remains of ancient public baths and their thoughtful structure. The floor was completely destroyed, and this allows you to see how the old heated floors were arranged and how the marble floor was laid on columns that allowed the circulation of hot air that heated the floors.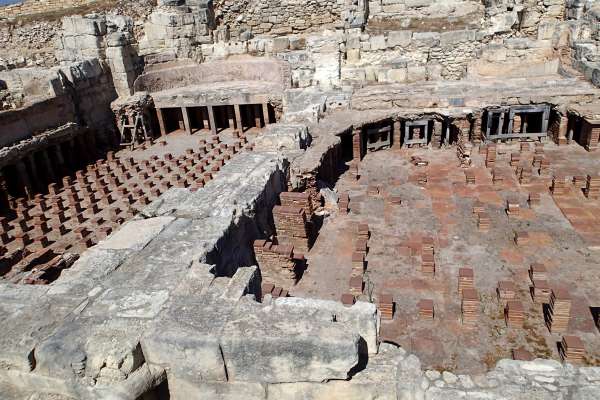 Applaud the author of the article!
Articles nearby
Part of gigalist
Giga List:
The most interesting places in Southern Cyprus
Thanks to the turbulent history, it is possible to visit ancient monuments, medieval castles, but also Orthodox monasteries and… continue reading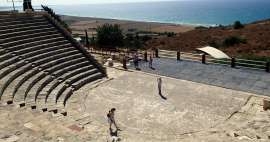 Thanks!
Have you been there? Write a review of this place
Already rated by 0 travelers