Along the educational trail Fortifications of Rokytnice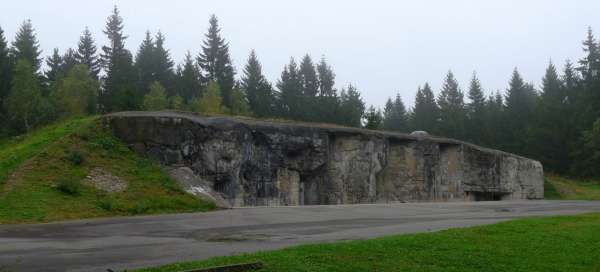 If you are at least a little interested in the history of building before the war fortifications, head to the Eagle Mountains, where you will find one of the gems of this era – the monumental fortress Hanička. In addition, you will find a number of other objects of this never-used fortification
Infantry cabin Na bare
Start the walk to the Hanička fortress in the large car park located on road no. 319 halfway between Rokytnice and Bartošovice in the Orlické Mountains. There is also a bus stop. Before heading to Hanička, walk a few tens of meters to the opposite side to the massive infantry cabin Na holé, which was supposed to protect this road.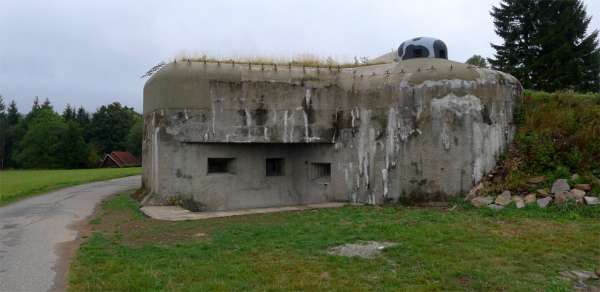 Anti-tank barriers
In the vicinity of the bunker there is also a defense against tanks and at the same time quite nice views of the Eagle Mountains.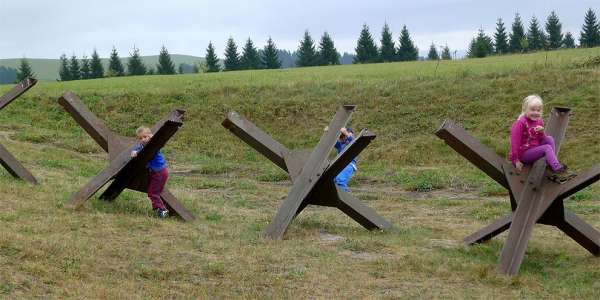 Hanička Museum
From the parking lot it is about 1.5 km through the forest, without views, and 100 meters to the crossroads. From here you can continue to the Hanička Museum (entrance to the underground) or on the opposite side to the outer part of the fortress. The third option is to continue to Anenský vrch (992 m above sea level) with a lookout tower. If you go to the museum first, you have to descend about 300 meters.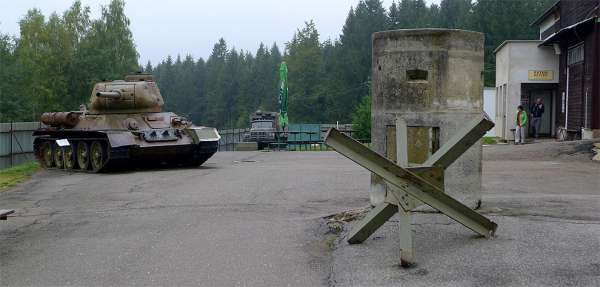 Military technology
At the entrance to the museum is not only a tank, but also a garage with other military equipment. The trip to the underground with a guide takes about 90 minutes and is a logical part of this trip.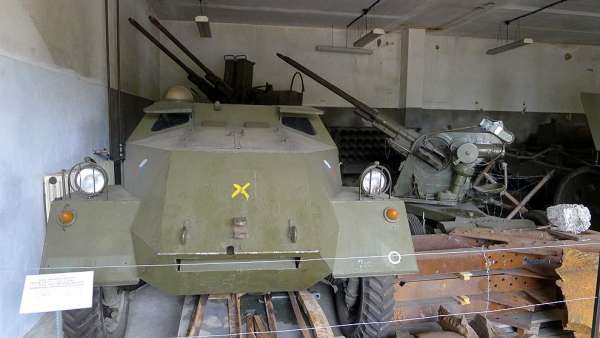 Hanička Fortress
If you do not go underground, you will return to the crossroads and continue from there only a few tens of meters to the impressive fortress Hanička, which is one of 6 similar buildings that were built on the border.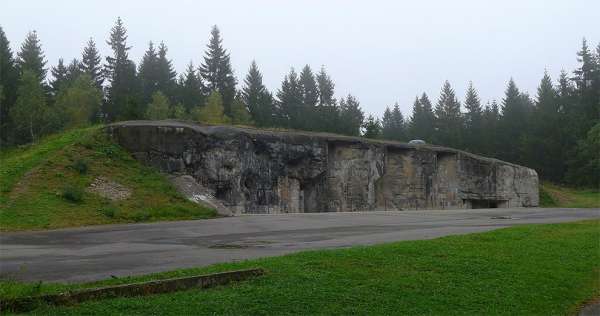 Artillery fortress
The fortress was equipped with many cannons with long range. Everyone who comes here wonders what Hitler's invasion would look like if he had to face these objects.
Unique artillery towers
Just a little further east is another part of the adjoining fortifications, including unique turrets, which were able to go underground again in a short time after the shot.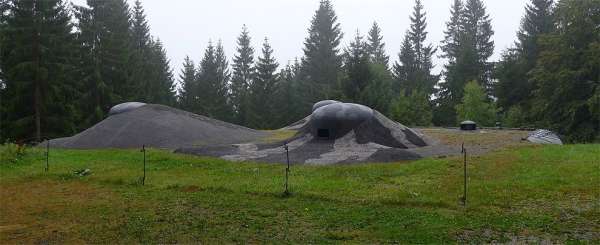 Infantry cabin U lomu
The last military object on this trip is the infantry cabin U lomu. The whole walk is lined with boards of a well-executed educational trail Fortifications of Rokytnice, where you can read a lot of interesting information. You can go back the same way or extend the trip to Anenský vrch in good weather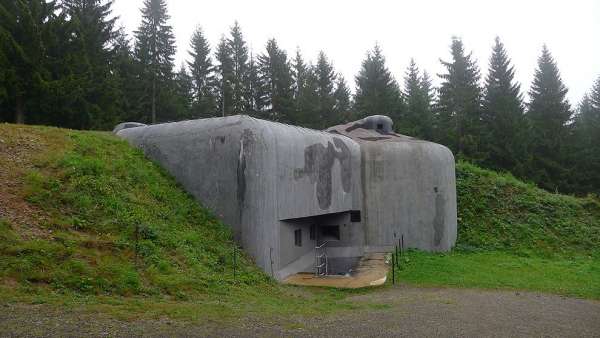 Applaud the author of the article!
Articles nearby
Thanks!
Have you been there? Write a review of this place
Already rated by 3 travelers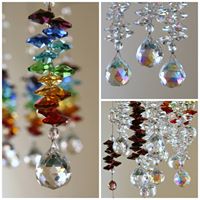 Zajímavý zážitek..............................