How to travel with children or an off-road circuit with a pram
You just go for a short walk with a stroller and you don't notice that you should have turned a long time ago.
Ivan Do - camp by the Black Lake
On the way to Albania, we first stopped in Durmitor, Montenegro. Durmitor is a limestone mountain range in the north of Montenegro, the highest mountain Bobotov kuk is 2523 meters. The central part of the mountains with deep canyons of the rivers Tara, Draga and Sušica has been declared a national park since 1952. For a few days, the Ivan Do camp became our home. It is a small pleasant camp right under the mountains, not far from Žabljak.
Black Lake
In the morning we go for a walk around the Black Lake. The path initially leads through the forest, ideal for a family trip with children. In a moment we come to a mountain lake. There is a small beach on the shore, it tempts us to take a bath. As usual, Gabča and I take off our shoes and rush into the water. The water is beautifully cold. A little further on, you can see how deep, green-blue color suggests.
Here it still goes with the stroller
We're splashing, Tom is taking pictures and shouting cheerfully in the pram. But he doesn't want to get his feet wet. We're moving barefoot. The sandy path turns into a stony forest and we put on shoes. More and more stones and roots appear across the road, now it leads through the forest and below us is a precipice with a breathtaking green depth.
Road through the woods around the lake
Pavlínka is driving happily. Congratulations to our off-road tricycle. This stroller can handle everything. However, the trip brings us another surprise. It turns into a chamois path. But we're still going. A little further on, Tom has to carry the pram several times over huge boulders or over exposed tree roots. We don't want to go back. We hope that it will continue to be better.
Stairs
But a little further on, we come across something we didn't expect at all and which our pram can't handle. Huge stone steps, at the top there are even steel ropes for attachment. We stand under that horror and look forward in disbelief. We are running a few French tourists, which we overtook a while before. The speechless man grabs the pram and helps Tom bring Pavlínka upstairs. I take a bag with a camera, a bag and Gabča and try not to watch the two of them fight with a pram on those stone steps. The deep green water below us no longer looks beautiful emerald, but rather dark menacing.
Stairs for the second time
Yes, these are the stone steps mentioned. The photo is from a holiday three years later. The pram from the pram had already completed it in its own way. In this second attempt, we don't understand how we managed it with that pram.
Do you see that too?
Yes, exactly there is a picture in the photo, where we could cross the dry water (with an unsoaked wheel from the pram) to the other side and we would avoid the chamois trail. Black Lake consists of two lakes, Big and Small. They are connected only by a narrow flow. They are fed by the Celine waterfall, especially during the spring thaw.
We are going further
It's finally over. The normal forest road continues. We come to a crossroads. It is already clear to us why this road does not match the one on the map. Behind the Black Lake is another, the Small Lake. We walked around him. A wide sandy path leads between the two lakes and if we followed it, we would not have to experience this pram offroad at all.
Farewell photo
We sit on a bench on the shore, enjoying the view of the lake and the mountains above it. I repack Pavlínka and give the children a snack. We will go around the Black Lake from the other side. We take photos of a huge robot composed of car engine parts and continue to Žabljak. When we were here later, this great robot was no longer standing here.
Applaud the author of the article!
They want there (0)
Be the first, who want to go there!
Have you been there? Contribute a good advice to travelers who want to go to this area or add places to your visited list.
Do you want to go there? There is nothing easier than having to deal with others and go on a trip or get tips on where you want to go.
Thanks!
Have you been there? Write a review of this place
Already rated by 2 travelers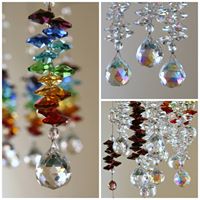 Moc se nám tu líbilo, byli jsme tam už dvakrát, a ještě se sem vrátíme, jak děti trochu povyrostou, abychom si to tam mohli všechno projít...