By car to Theth
The most famous place in the Albanian Cursed Mountains (Bjeshket e Namuna) is definitely the village of Theth. The village in the valley in the middle of menacing looking steep mountains has its own charm. A romantic place for tourists, the opposite for locals. For many years they lived here cut off from all over the world, until recently, thanks to tourism, Theth came to life. The question is whether it is good or not.
The secret of the river bed
There are two roads from Shkodër to Theth. The first road is through Koplik and Bogë, currently a new beautiful asphalt road leads from Bogë. Along the way we met several fords, but in the summer dried up. Curiosity did not give way and we looked closer into one dry riverbed. An educational experience not only for children. Seeing a river without water and eroded caves is worth it. I don't want to be here during the spring thaw.
Ground riverbed for the second time
To illustrate how huge it all is. To give you an idea, you measure 173 cm. The ceiling of the cave is still a bit above me.
Bogë
A typical Albanian village. On the road in Albania you will meet various animals, donkeys, dogs, cows, horses, goats and sheep. In Bogë we always met cute pigs.
From Bogë to Theth
In 2012, such a rocky road led from Bogë to Theth. A surprise followed a few years later.
Roads from Bogë to Theth in 2015
When we went to Thet three years later from the other side, we were surprised that a number of cars were parked in the saddle. A little further on, we understood why. This was due to a beautiful new asphalt road with glazed viewing terraces.
This is really not just for off-road cars
Road to Theth
However, gravel roads also have their charm.
Great place for a picnic
We had a picnic here in 2012. There was only a small shelter for a sheep pimp and improvised seating – a table and a few pieces of concrete from a broken bunker instead of chairs. We also had lunch here in three years. Only the sitting was a little better and the self-service did not take place.
A place for a picnic - three years later
Yes, the original picnic area was in the same place where the largest building now stands – Bar-Restorant Buni and bajraktarit. You no longer have to brew coffee yourself, they will make you as good as the food, or you can taste fresh sheep yogurt. The mountains around are still as beautiful and rugged as before.
Here is my region
Not only one likes to enjoy the look.
The way from the other side
We can also get to Theth from the other side via Prekal. On this side, the mountains are greener, completely different. But as everywhere in the mountains, the weather is changing rapidly, the clouds are gathering and the sky is ominously black, then the sun is shining again and the image in front of us is changing dramatically. The more picturesque the view of the surrounding hills rising around the road, the worse the road.
Let's continue
There are still green hills around us.
Theth
The village of Theth consists of a few houses located down in the valley. It is surrounded on all sides by rough bare rocks. The eye of the photographer rejoices, you feel so insignificant in those big raw mountains. All insignificant worries and problems disappear forever. Only here do you realize the essence of life and being in general.
Down in the valley
The red house still stands unchanged in its place.
Theth
Applaud the author of the article!
Have you been there? Contribute a good advice to travelers who want to go to this area or add places to your visited list.
Do you want to go there? There is nothing easier than having to deal with others and go on a trip or get tips on where you want to go.
Thanks!
Have you been there? Write a review of this place
Already rated by 1 traveler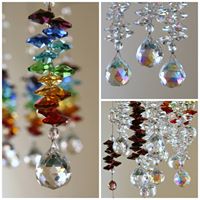 Nejúžasnější a nejmalebnější místo v Albánii, hory, které dovedou být krásné i nebezpečné zároveň, milí lidé a nedotčená příroda...