Three places you should definitely not miss
In the southeast of Montenegro, at the foot of the Cursed Mountains, there are three interesting tourist places that you should definitely not miss. Oko Skakavice, Grlja waterfall and Alipašini Izvori. South of the town of Gusinje lies the small village of Vusanje, which will be our starting point for all these places.
Grla Waterfall
If you want to explore all the interesting places of Montenegro, write in your itinerary the village Vusanje (towards the Ropojanska valley), which lies not far from the Albanian border in the foothills of the Cursed Mountains. You don't have to hurry, behind the village by the Grla waterfall there is a pleasant place for camping, where you can spend the night for free, have a picnic and enjoy the evening by the campfire. From here, it is just a short walk to the incredibly blue spring Oko Skakavice (Savino Oko) and the Alipaš Springs (Alipašini Izvori). A signpost is not even needed, you can easily find the waterfall by sound.
Grla Waterfall
When more water flows here in the spring, it must be a real experience. Now, at the end of July, there is little water, but even so, the roar of water falling into the depths is quite sinister.
Crossroads to the Eye of Skakavice
We continue and the signpost will show us where to go to the Skakavice Eye.
Oko Skakavice
From the eight-meter depth, crystal clear water, cold as ice (about 4, 5 – 5 degrees Celsius), rises to the surface. The water is so clear that every stone can be seen at the bottom, the incredibly turquoise color attracts the eye.
Blue is good
Oko Skákavice is one of the most productive karst springs in the Cursed Mountains.
Alipašini Izvori
We will say goodbye to Oko Skakavice and return to Vusanja to visit Alipaš's springs and taste excellent jazz coffee in a pleasant restaurant.
It flows from here
Alipaš's springs spring from the ground on an area of about 300 square meters, the amount of water is about 1 – 1.5 cubic meters per second in the summer months, in the spring water flows up to three times more.
A trickle was born
On the surface we can observe many small springs, blowing from the rocky bottom.
Underwater world
Thanks to the clear water, we can observe the wonderful world underwater. Algae and plants of various colors, shapes and sizes will captivate every visitor. Water from the local springs then flows from a huge area into the river Vruja, which then after the confluence with the Albanian Lumi and Vermoshit (called Grnčar in Montenegro) continues under the name Ljuča to Lake Plav.
Applaud the author of the article!
Thanks!
Have you been there? Write a review of this place
Already rated by 1 traveler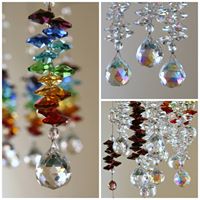 Parádní místo... moc se nám tam líbilo...