Drive Suge la - Gyantse
Through the valley of Brahmaputra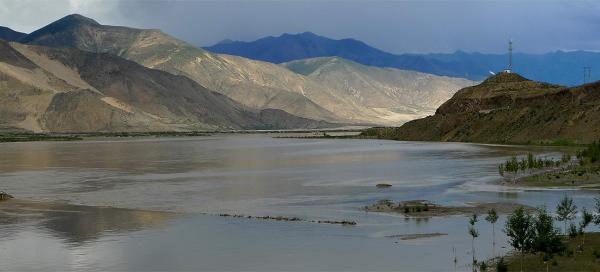 When driving from extremely high road pass Suge la (5,450 m asl) you gradually get into the agricultural region full of small Tibetan villages. After one hundred kilometers you join the main road G318 leading in the wide valley of the largest Tibetan river Yarlung Tsangpo better known as Brahmaputra. Through another valley Nyang Chu you get to the destination of today's stage – to beautiful Gyantse.
 
The valley at Kangmacun
After a few kilometers away from the pass Suge la through mostly barren landscape, finally appear the picturesque green oases around the local river.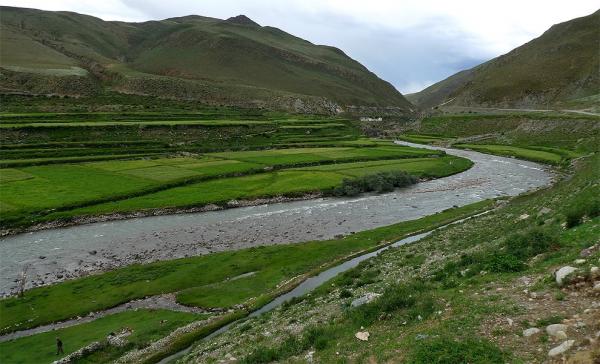 Kangmacun
The first major village in this valley below Suge la is Kangmacun la (4 224 m asl) located below the rounded hills so typical for Tibet.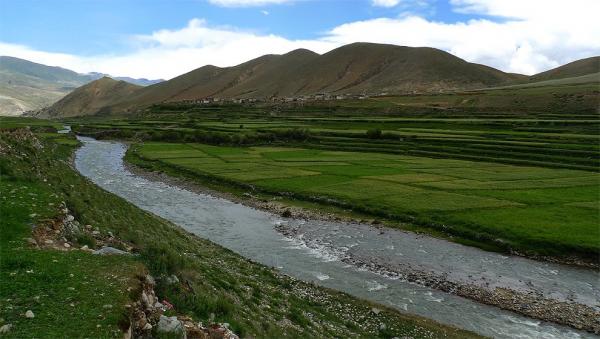 Typical Tibetan houses
Along the road you will see typical Tibetan houses with flat roofs.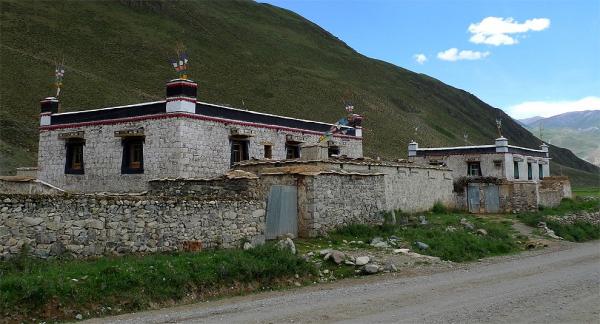 Small shrine
Along the way, of course, prayer wheels cannot be missing.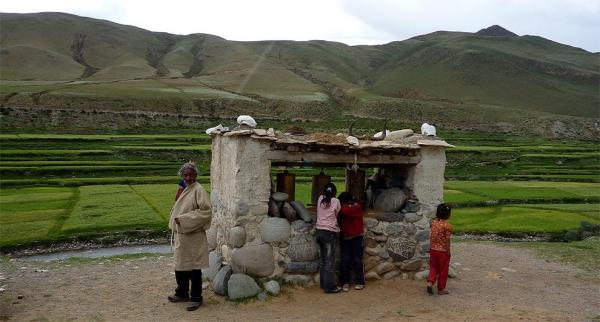 Before the confluence with Brahmaputra
During the last thirty-kilometers drive through the valley there is already one village after another surrounded by fields. Just before the confluence with Yarlung Tsangpo (Brahmaputra) (3 780 m asl), the valley properly spreads. On the horizon is visible also a small monastery.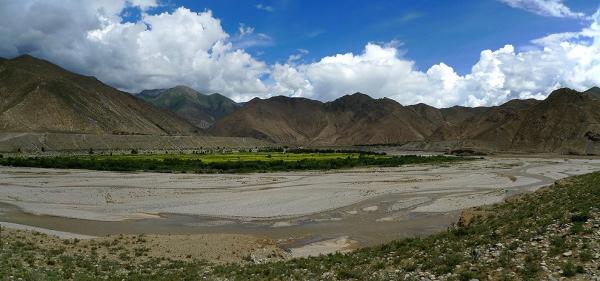 The view of Brahmaputra
You finally get to the bridge over Brahmaputra and join the main road G318 linking Lhasa with Shigatse. By this you will join also to the classic circuit through Tibet, which usually skips out (unfortunately) the pass Suge la. After driving 15 kilometers upstream you get to the beautiful outlook place of Brahmaputra. The valley is here two and a half kilometers wide and river has a different flow depending on the season.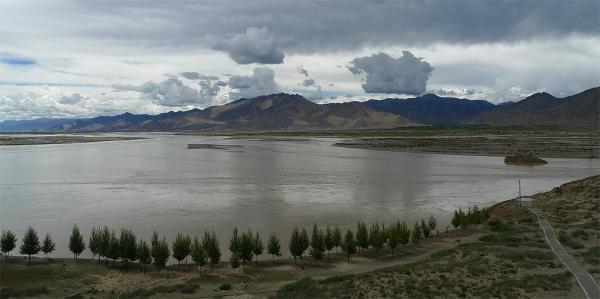 The highest located river in the world
Due to the fact that Brahmaputra flows through Tibet from west to east, it is the highest located major river in the world. Its valley is truly monumental.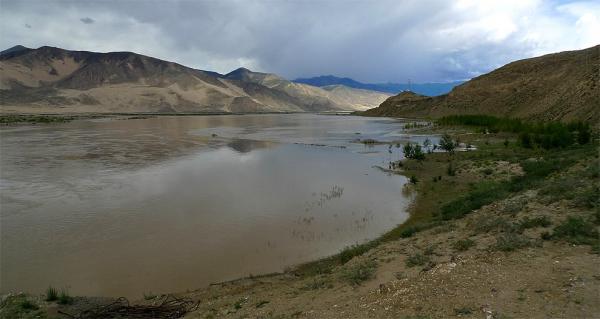 Fortress in Gyantse
The road continues on through the valley of Brahmaputra. But experienced drivers turn at the airport situated far away from town Shigatse along the dirt road to the mountains and get by that shortcut to the valley of Nyang Chu (more than 60 km shortcut compared to driving through Shigatse). From there it is still a few dozen kilometers to the town Gyantse, the destination of this stage.
They want there (0)
Be the first, who want to go there!
Have you been there? Contribute a good advice to travelers who want to go to this area or add places to your visited list.
Do you want to go there? There is nothing easier than having to deal with others and go on a trip or get tips on where you want to go.
Activities
Practical information
Part of itienary
Article:
Trip to Suge la pass
Trip to pass Suge la with a beautiful view on the glacial peak of seven thousand high Qiongmo Kangri beautifully follows a trip… continue reading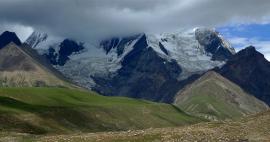 Applaud the author of the article!
Thanks!
Have you been there? Write a review of this place
Already rated by 0 travelers