Viewing colonnade near Valtice

About one kilometer west of the edge of Valtice, on the side of Chrastina Hill, at a place called Rajsna, there is an unusual building – a classicist colonnade. The colonnade was built between 1817 and 1823 by Prince John I of Lichtenstein as a family memorial, which also served as a lookout point.
Classicist colonnade
The building has a very elongated plan, the center of which is a Greek triumphal arch. The side wings of the building are supported by 24 columns with Corinthian capitals, the sides are closed by two pavilions.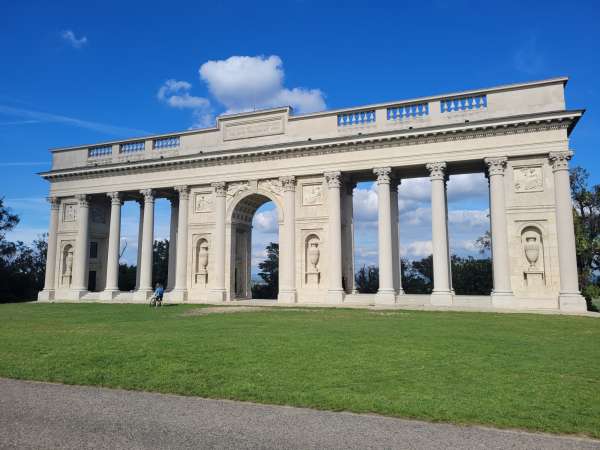 View
A staircase leading to the terrace is hidden in the side pavilions. From the terrace of the colonnade there is a beautiful view in all directions. To the east you can see the town of Valtice with vineyards, to the north and northwest the Lednice-Valtice area, and to the south you can see Austria.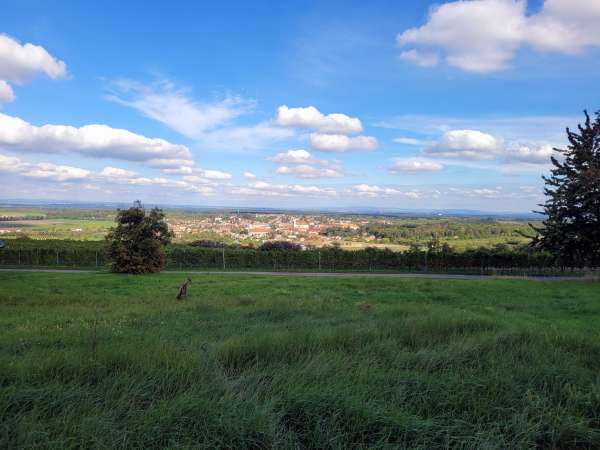 Family memorial
The building was commissioned by Prince Jan Joseph I of Lichtenstein in memory of the deceased brothers Philip and Alois I and the deceased father Francis Joseph I. This is evidenced by the inscription on the walls "Unforgettable ancestors the only surviving son" and "Son to father, brother to brothers."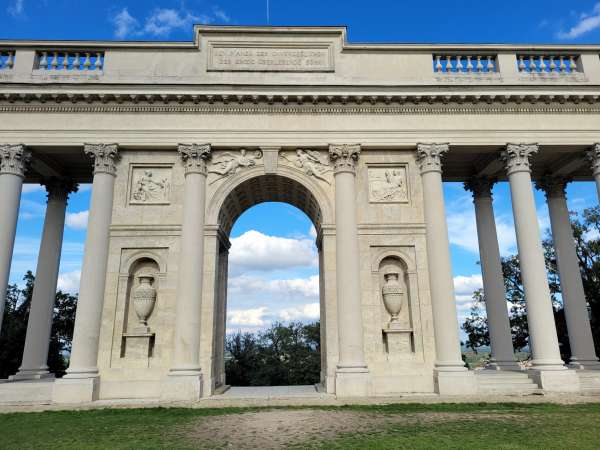 State border
The building is located about half a kilometer from the state border with Austria. Therefore, after 1945, it found itself in an inaccessible border zone and served as a border guard observation post.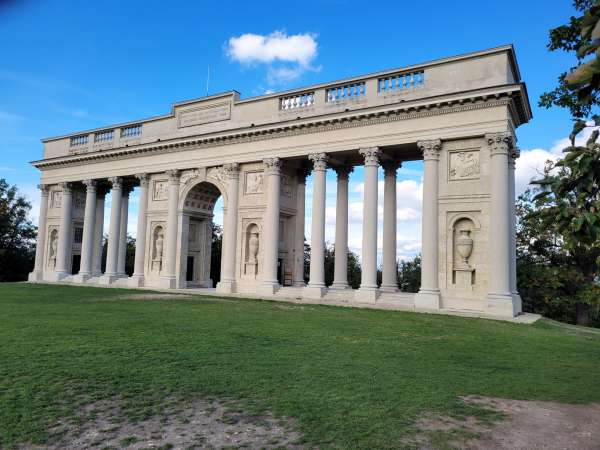 Applaud the author of the article!
Articles nearby
Thanks!
Have you been there? Write a review of this place
Already rated by 0 travelers