Ascent to the highest peak of the Jičín district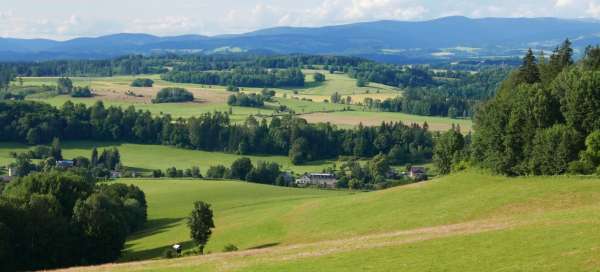 Not far north of Nová Paka you will find the flat peak Kozinec (608 m above sea level), which is not only an interesting view, but also the highest point of the Jičín district. A green tourist route connecting Nova Paka with Horka near Stará Paka leads over the top. The ascent itself is not demanding, it is rather a pleasant walk with lots of views in all directions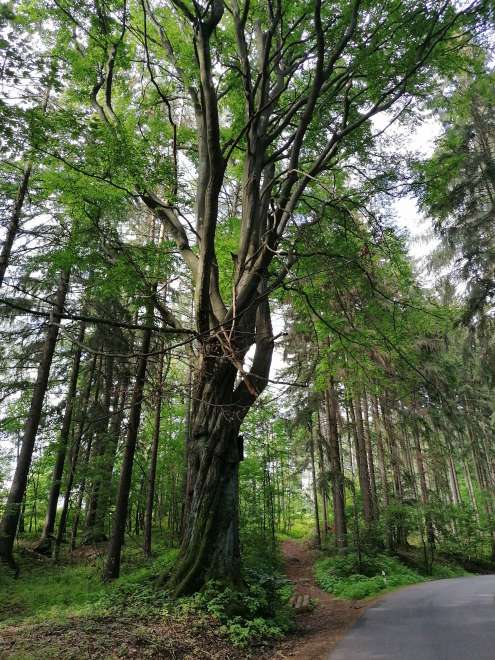 Ascent through the forest to Kozinec
If you do not plan a larger circuit, you will have to return from Kozince the same way. From the west you can leave Nová Paka or even closer from around the Na Veselce saddle. From the east, the shortest route is directly from Horka u Staré Paky. If you go from the west, a path through the forest (about 1.5 km) awaits you with one steeper ascent to the top plateau of this "table" mountain
Beautiful views of the Giant Mountains
The first beautiful view of this hike is when the path approaches a meadow in one place and a very picturesque view opens up across the entire Krkonoše Mountains to the massive wall of the Giant Mountains on the horizon.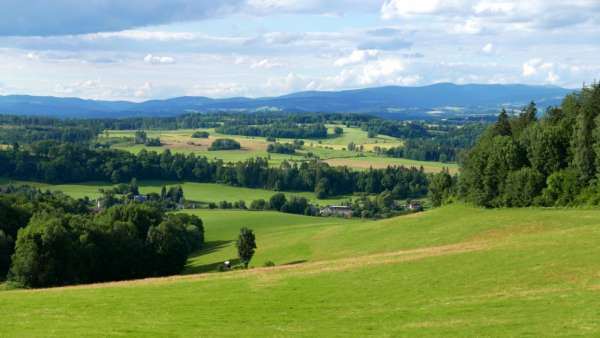 Top plateau Kozince
A short but steepest section of the ascent awaits you from the viewpoint. Suddenly you emerge from the forest on a wide top meadow. Kozinec, as a proper table mountain, is flat at the top, but its edges fall sharply. Soon in front of you you will see a posed, standing on the edge of Table Mountain, serving as a good view of Novopacko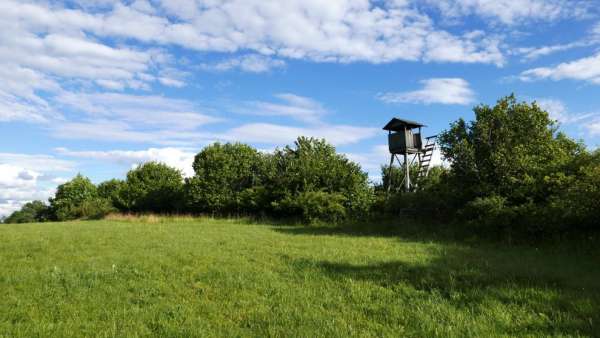 View from the sitting area to Novopacko
From the sitting area you have a nice southern view of the more famous hill Kumburk, Nova Paka and the hills between Paka and Pecka
The road to the top of Kozince
The whole top plateau is occupied by a meadow, you almost don't even feel like you're at the top of a hill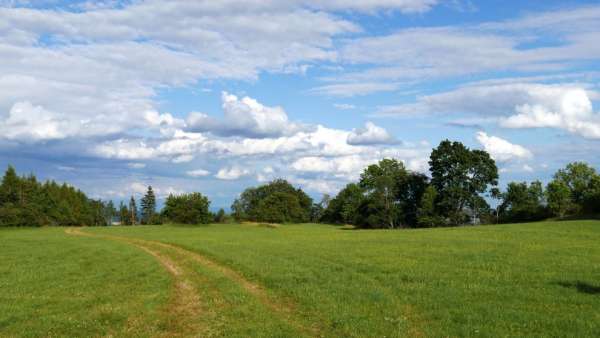 View of Zvičinský ridge, Peck and Vidochov
Occasional intersections on the edge of Table Mountain offer nice views of the region – like this one on the Zvičinský ridge and the village of Vidochov directly below us
View of Sněžka
Even on this hike you are not impoverished by the view of the highest mountain in the Czech Republic – Sněžka
View of Studenec and the Giant Mountains
The path will take you to another lookout point (before it starts to descend into a small saddle separating the second peak of Kozince with a lookout tower). From here there is a beautiful view of the village of Studenec above which rises the Stráž hill (630 m above sea level) and in the background the mighty ridge of the Giant Mountains. Here it is possible to make such a very nice circuit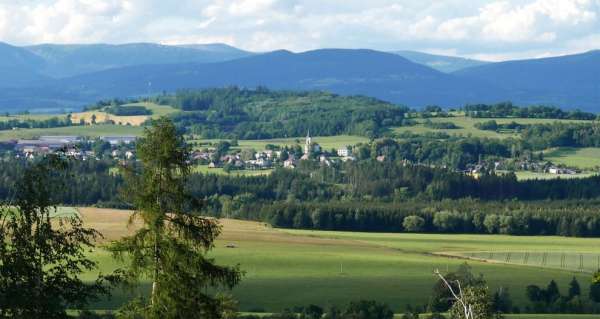 The best view of Vidochov
Right next to the view of the Giant Mountains is the best view of Vidochov with the church of St. Guardian angels
Lookout tower on Kozinec
The lookout tower on the lower peak of Kozince can also be seen from the viewpoint. It is only about 500 meters away. The lookout tower is open only on Saturday afternoons, so if you don't come here purposefully at this time, you're out of luck. In addition to beautiful views of this tour, there is also a varied meadow flora. You will see butterflies, goldfinches, bumblebees, etc ..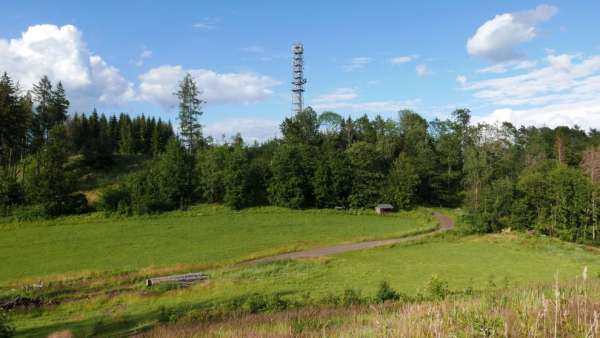 Applaud the author of the article!
Part of gigalist
Giga List:
The most beautiful trips in the Giant Mountains
You may be surprised at how many beautiful trips and tours you can take in the Giant Mountains. There are many interesting towns… continue reading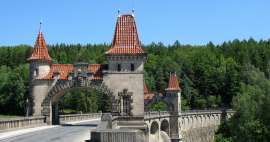 Thanks!
Have you been there? Write a review of this place
Already rated by 1 traveler