The best of the cities in North India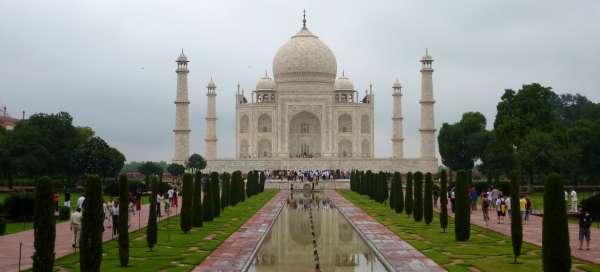 Due to overcrowding, ubiquitous dirt, stink and fumes, Indian cities cannot be said to be "beautiful" from the classic definition of the term. In this selection we take the cities that have the most beautiful historical monuments and are therefore the most interesting from a tourist's point of view to visit.
City of Taj Mahal
Agra is a relatively large city located on the Yamuna River in Uttar Pradesh. It is famous for being the most… continue reading
Capital of India
|
Altitude: 224 m / 735 ft
Delhi is the capital and second largest city of India. It is a tourist gateway to the northern, mountainous… continue reading
Holy city on the banks of the Ganges river
American writer Mark Twain wrote about Varanasi: "Varanasi is older than history, older than tradition, older… continue reading
The pink city of Rajasthan
Altitude: 443 m / 1 453 ft
Jaipur has a population of more than five million, and by Indian standards it is a large city. It is the… continue reading
City with amazing Mughal monuments
|
Altitude: 214 m / 702 ft
Fatehpur Sikri was the seat of the city of the feared Mughal ruler, Akbar the Great. Here you will find a… continue reading
The capital city of Ladakh
|
Altitude: 3 520 m / 11 549 ft
Leh (3,520m asl), the capital of Ladakh, lies above the Indus Valley on a tactical former trade route over… continue reading
Center of Kashmir
Srinagar (1,590 meters above sea level) in the very fertile Kashmir Valley is the center of this former… continue reading
The most sacred city of Sikh
Altitude: 230 m / 755 ft
Amritsar is the second largest city in the Indian state of Punjab. It is also the holiest city of Sikh with… continue reading
Applaud the author of the article!