Which cities to visit in the UK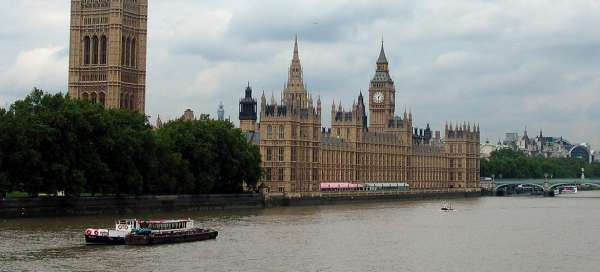 There are a number of beautiful cities in the United Kingdom. Most of them are in the south in England, but you will definitely find cities worth visiting in Scotland and Northern Ireland. Let's take a look at the most beautiful cities in the United Kingdom.
The capital city of England and the United Kingdom
London, with more than eight million inhabitants, is one of the largest cities in Europe. You will also find… continue reading
The capital of Scotland
Altitude: 83 m / 272 ft
Edinburgh has a population of almost half a million and is the capital and most beautiful city of Scotland.… continue reading
Charming historic town
The city of Chester hides a wealth of historical monuments. Around the center are three kilometers long city… continue reading
Famous university city
Cambridge is a world famous university city. You will find countless of old dormitory buildings that will… continue reading
Capital and largest city of Northern Ireland
Industrial city Belfast is the center of Northern Ireland. It has over three hundred thousand inhabitants.… continue reading
Amazing Cathedral City
|
Altitude: 47 m / 154 ft
Wells is a beautiful historic city with an amazing cathedral and the bishop's palace, which is fortified by… continue reading
Industrial metropolis
|
Altitude: 59 m / 194 ft
The city known for its football clubs Manchester United and Manchester City is a center of fashion, culture… continue reading
Devon County Capital
On the Exe River in the south of Devon is located its capital Exeter. The dominant feature is the Gothic… continue reading
Applaud the author of the article!
Articles nearby