The largest cities in Central Europe
Million cities of Central Europe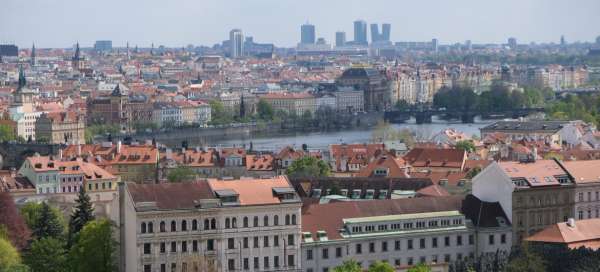 Central Europe usually includes the following countries: Germany, Poland, the Czech Republic, Slovakia, Hungary, Austria, Liechtenstein and Switzerland. However, not every one of those countries has a city with more than a million inhabitants. In total, you will find only eight million cities in Central Europe, four of which are in Germany, including the largest, Berlin, with 3.7 million inhabitants. So let's take a look at the list of the largest cities in Central Europe from the largest to the smallest.
The capital of Germany
|
Altitude: 36 m / 118 ft
Berlin is the capital city and also the federal state of the Federal Republic of Germany. The Spree River… continue reading
The capital city of Austria
|
Altitude: 178 m / 584 ft
Vienna is the main and the largest city of Austria lies on the Danube. It is also the largest city in Central… continue reading
Germany's second largest city
Hamburg is Germany's second largest city, its largest port and one of the three provincial federal states. It… continue reading
The capital of Poland
|
Altitude: 113 m / 371 ft
Warsaw is the capital and largest city of Poland, in 2019 it had 1,777,972 inha­bitants (urban agglomeration… continue reading
Hungarian capital
Budapest is the capital of Hungary and has two million inhabitants. Until 1873 was Budapest divided into… continue reading
The largest city in Bavaria
Altitude: 515 m / 1 690 ft
Munich is the largest city in Bavaria and the third largest in Germany. It is among the richest German cities… continue reading
Capital of Czech Republic
|
Altitude: 192 m / 630 ft
Prague is the capital and largest city of the Czech Republic. It has about 1.3 million inhabitants. Thanks to… continue reading
Applaud the author of the article!
Articles nearby