The most famous waterfalls in Canada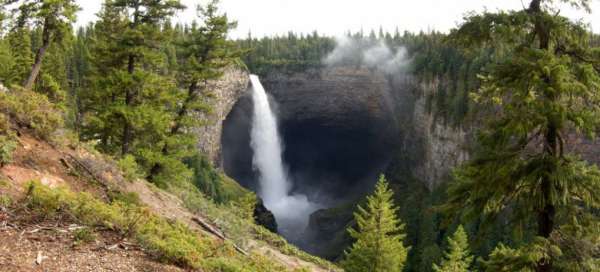 Canada is promised for the country's water­falls not only because it is home to the long Rocky Mountains with lots of valleys and canyons. Here you can find perhaps the most famous waterfall in the world – Niagara Falls. Let's see which waterfalls in Canada are definitely worth a visit.
The most famous waterfalls of the world
|
Altitude: 170 m / 558 ft
Only 52 meters high waterfall at the Canadian-American border is considered the most famous and the most… continue reading
The most famous waterfall in Quebec
|
Altitude: 58 m / 190 ft
At the northeastern end of Quebec, you will find the most famous waterfall of this province – Chute… continue reading
The most beautiful waterfall in Wells Gray Provincial Park
Altitude: 734 m / 2 408 ft
The most beautiful thing the first time. About 45 km north of the town of Clearwater is probably the most… continue reading
A waterfall flowing from a rugged gorge
Altitude: 714 m / 2 343 ft
The last waterfall we visited was no less interesting than the previous two. It is located in a huge gorge,… continue reading
A very wide waterfall
Altitude: 804 m / 2 638 ft
Dawson Falls is one of several waterfalls located on the Murtle River in British Columbia. It is not a very… continue reading
Applaud the author of the article!
Articles nearby