Amazing views of Zvíkov Castle from the opposite bank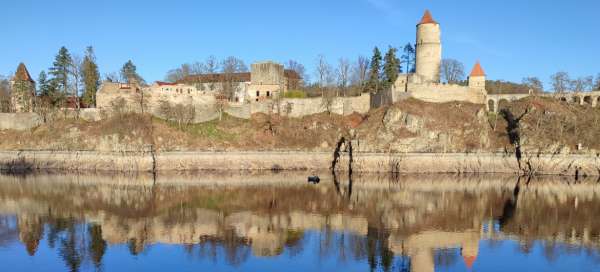 About halfway between the towns of Mirotice and Milevsko is the confluence of the Vltava and Otava rivers, where Zvíkov Castle stands on the headland of the river. If you want to enjoy amazing views of this castle from the opposite bank, you must go from the village of Zbonín on foot to the river.
Natural monument Kopanina
After about 1.5 km we reach a rocky shore overgrown with pine trees above the Eagle Dam. Thanks to the occurrence of relict pine, which is over 170 years old, the natural monument Kopanina has been declared here since 1985.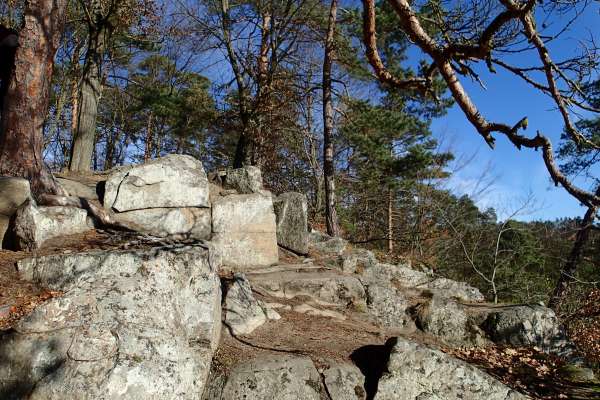 Zvíkovská vyhlídka
In the middle of the Kopanina Nature Park there is a stunning view of the dam reservoir, which is dominated by Zvíkov Castle. The viewpoint is located at an altitude of 397 m above sea level, so it offers interesting views of the castle from a height.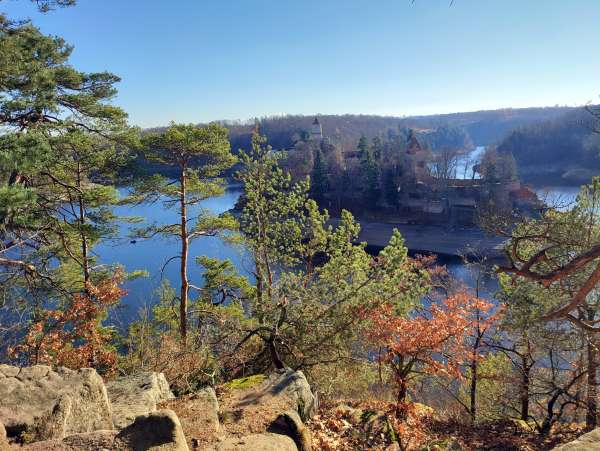 Confluence of Vltava and Otava
Thanks to the swell of the Orlická dam, the place looks like a big lake, but at this place there is a confluence of the Vltava and Otava rivers. However, even with a reduced water level, this is not very noticeable.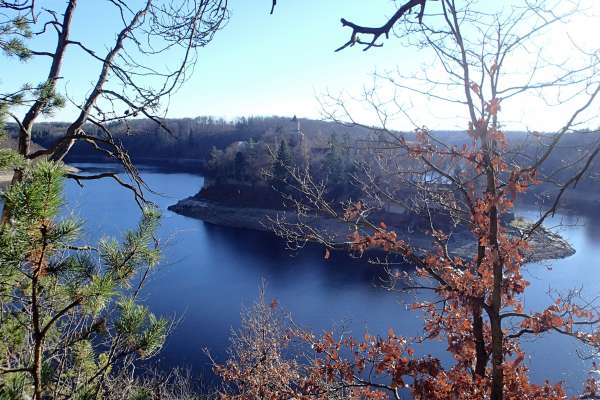 Nature trail
An educational trail runs along the river, from which it is possible to see the castle again from time to time.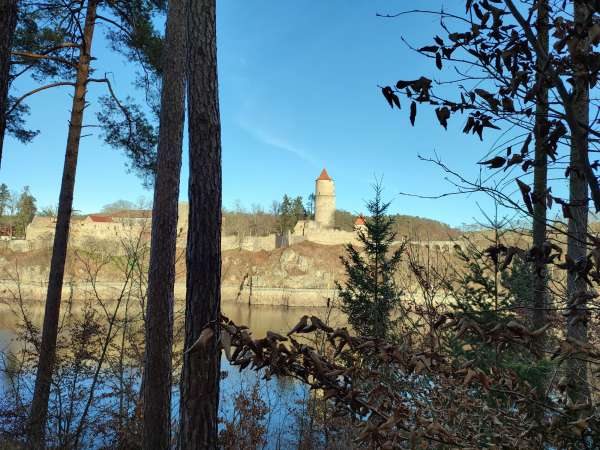 Viewpoint near the settlement Na Budách
If you continue upstream for about 2.5 km, you will reach a turnoff to an amazing lookout point not far from the "Na Budách" settlement.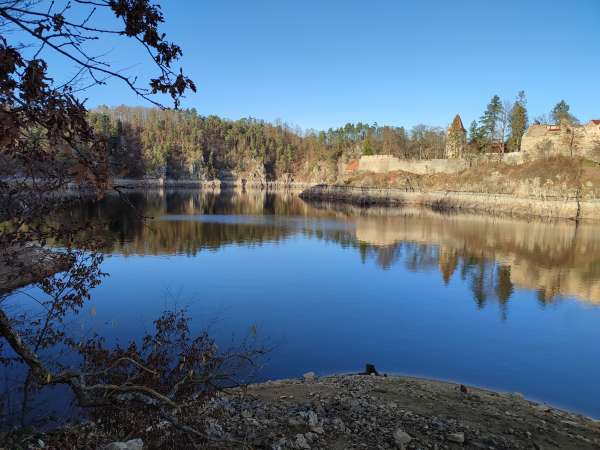 View of the castle from the river
We are at river level, so the castle looks really majestic. However, we must realize that the castle originally stood on a high rocky promontory, which is now below the surface of the dam reservoir.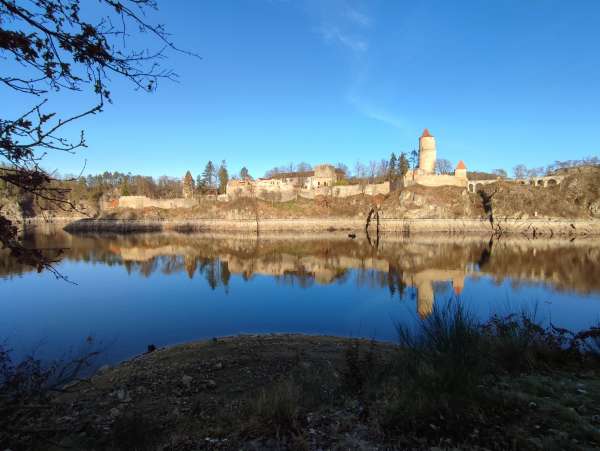 Applaud the author of the article!
Articles nearby
Thanks!
Have you been there? Write a review of this place
Already rated by 0 travelers