A monumental mound in honor of a famous battle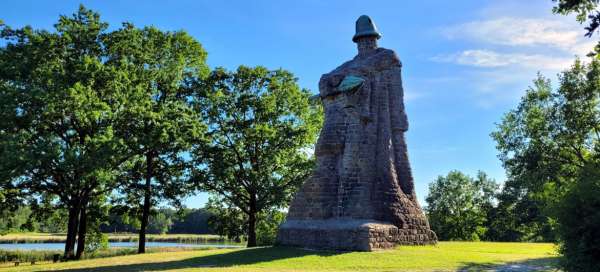 About 10 km southwest of the town of Písek, a monumental statue of Jan Žižka stands on a hill on the dam between the ponds Markovec, Škaredý and Prostřední. It commemorates his victory in the famous battle of Sudoměř in 1420, when the Hussite detachment of Jan Žižka from Trocnov clashed with the royal army.
Memorial
In 1925, an impressive, 16-meter-high monument to Jan Žižka was erected on the site of the battle in honor of the victory. The monument is made of stone blocks.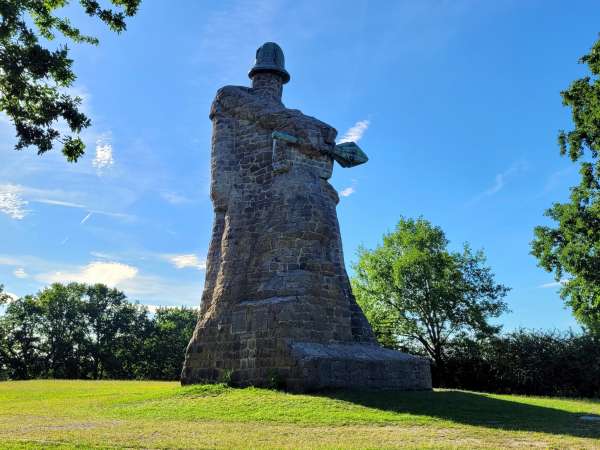 Surroundings of the monument
The surroundings of the monument are nicely landscaped and offer views of the surroundings. Several hiking and cycling routes lead here. There is also a spacious parking lot about a kilometer away. For these reasons, it is an unpopular tourist destination. The whole area is a protected area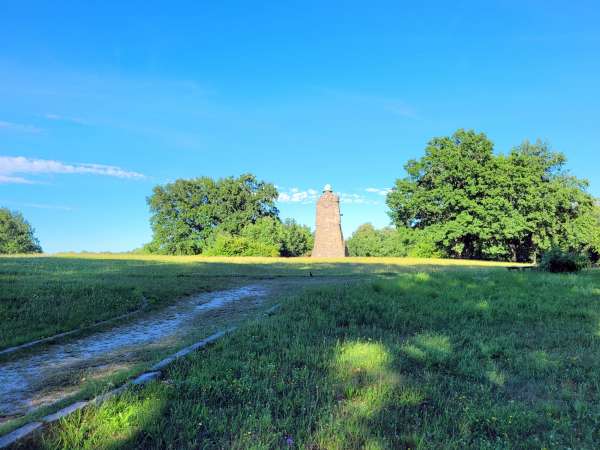 Construction of the monument
On the occasion of the celebration of the 500th anniversary of the battle, the idea to build a memorial arose. The money for the construction came from a collection of the surrounding villages and towns. The entire 16-meter-high building is built of granite blocks and was completed in 1925.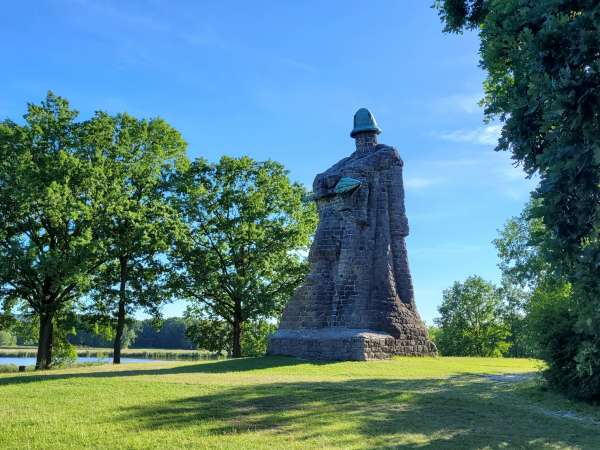 A memorial
On the mound is a commemorative plaque placed here to mark the 600th anniversary of the battle.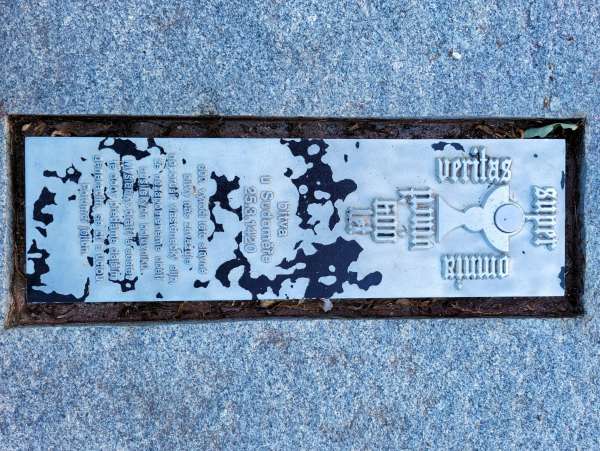 Battle
They learn about the Battle of Sudoměř in primary school. It took place on March 25, 1420 at this very place, between the Markovec, Škaredý and Prostřední ponds. Here, the Hussites traveling to Tábor defended themselves against the superior force of the royal "iron lords" and Strakonic crusaders. Although there were only about 400 Hussites, including women and children, they managed to defeat about 2,000 armed men. It was thanks to the fact that Žižka cleverly used the local terrain – a narrow dike between the ponds, the muddy bottom of the drained Škaredý pond. Here Žižka, with the help of a wagon wall made up of 12 wagons, won his first victory at the head of the Hussite troops.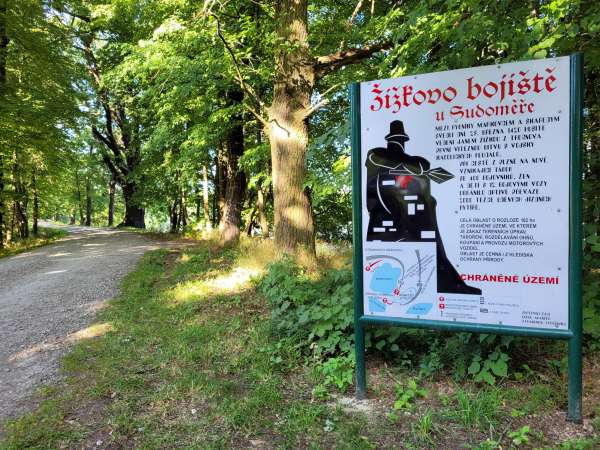 Statues of Hussite fighters
About 500 m southwest of the monument, there is a wooden statue of four Hussite fighters by the road. The fighters' statues have names – Břeněk, Jan, Mikuláš and Viktorín. Their number symbolizes four hundred fighters and also symbolizes the four articles of Prague, which are the pillars of the entire Hussite movement. It is interesting that the wood for the sculptures comes from a local five-meter oak, which was uprooted by a storm on July 13, 2011. The tree was divided into four parts, from of which sculptures are made.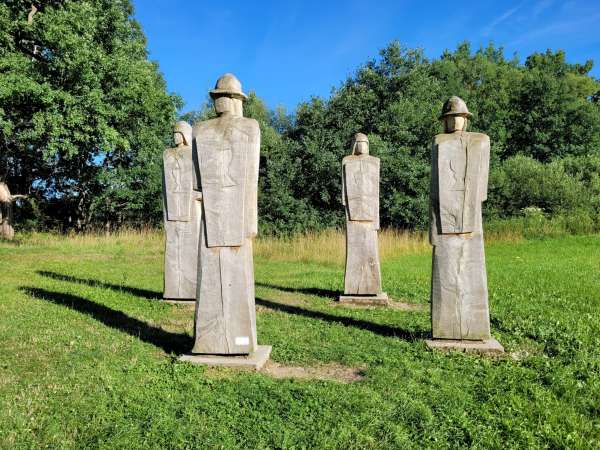 Sitting by the statues
A seating area is built from the remains of uprooted oaks at the edge of the oak alley.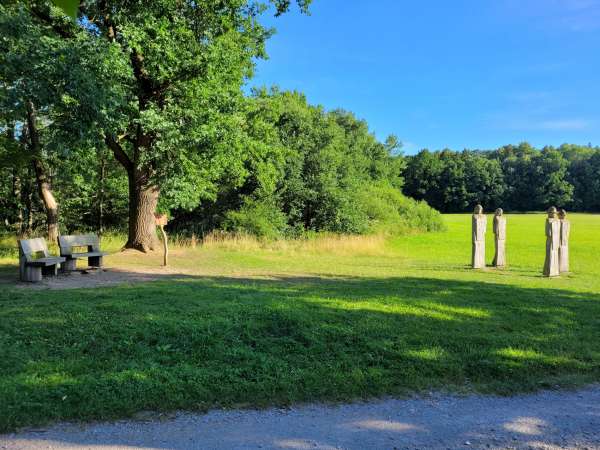 Applaud the author of the article!
Thanks!
Have you been there? Write a review of this place
Already rated by 0 travelers