Views of the Vltava, in the places where the swell of the Orlická reservoir begins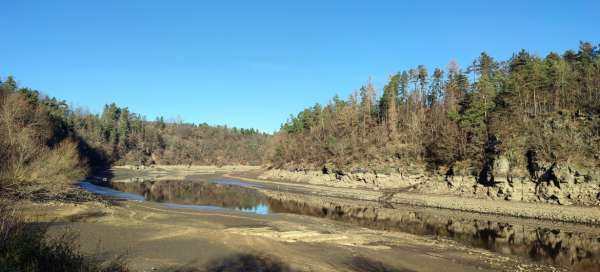 Halfway between Písek and Týn nad Vltavou is the small village of Hladná, which is now part of the village of Albrechtice nad Vltavou. It is still more than 51 km along the river to the dam, but the swell of the dam usually reaches here.
Reservoir level drop
In winter, however, the level of the reservoir is sometimes artificially lowered for the purpose of repairs and maintenance of the dam, sometimes by up to seven meters. Thanks to this, it is possible to see the exposed parts of the original Vltava riverbed.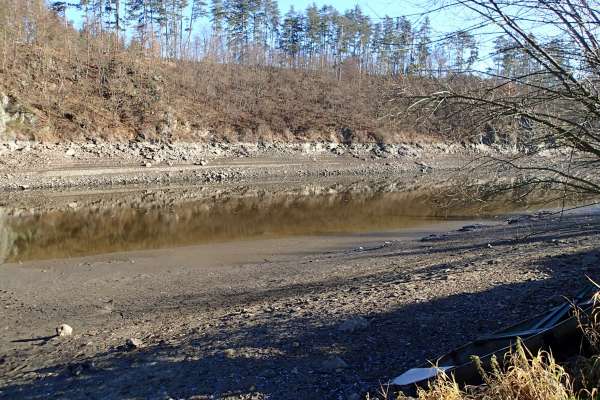 The difference in levels is evident on the rocks
A very significant difference in levels is beautifully visible on the surrounding rocks. We can also realize how deep the river canyon was originally and how picturesque it must have been before the surface swelled.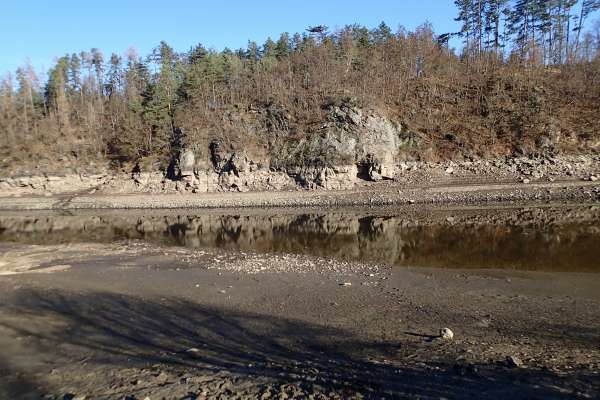 Objects mostly hidden under the surface
Lowering the water will allow us to see, for example, the road to the water or the original navigation around the river.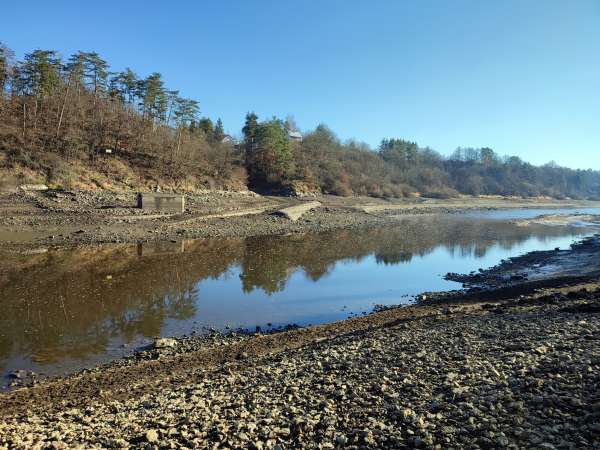 Flooded military bunker
Due to the drop in water level, the military bunker "řopík" from the period before the occupation of Czechoslovakia by Germany, for example, is emerging near the village of Hladná. Opposite the bunker, there are remains of a bridge pillar on the shore.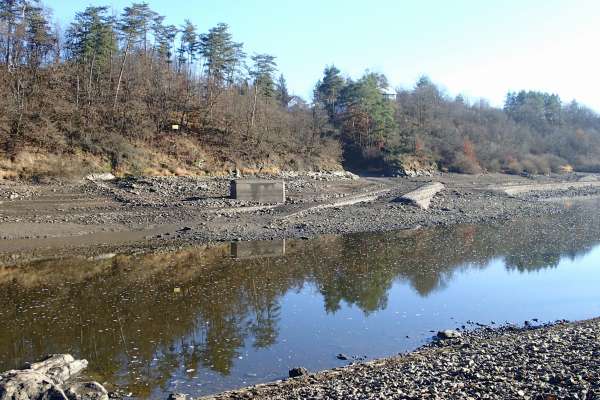 The mouth of the Albrechtický brook
The Albrechtický stream flows into the Vltava below the village. Usually the large bay is above the water at a reduced water level.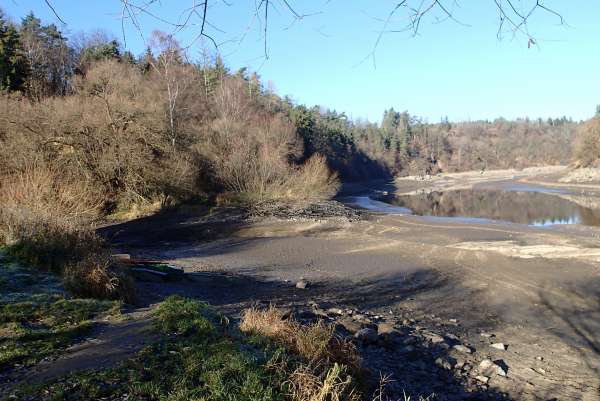 Flooding part of the village
The sad history of the village, when part of the village was flooded by a dam in 1960, is reminded by a sign on a stone by the road.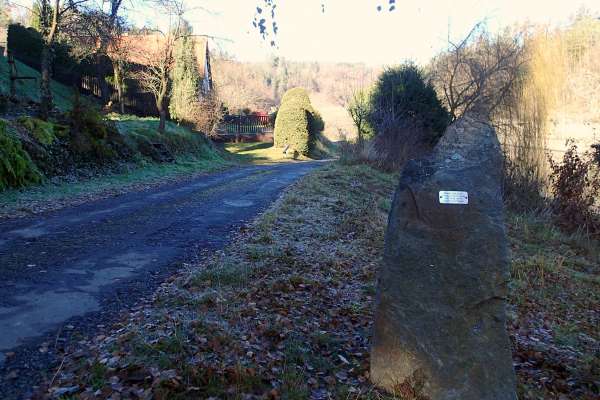 Applaud the author of the article!
Thanks!
Have you been there? Write a review of this place
Already rated by 0 travelers