Pearl of Scotland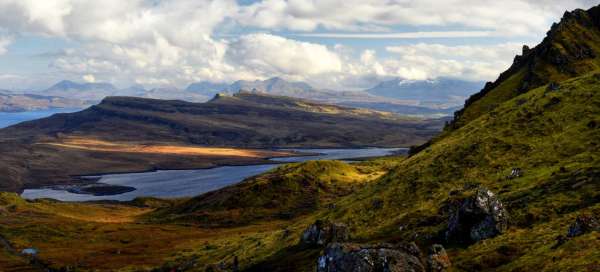 When many people say Scotland, they think of a man with a kilt and bagpipes, another a region full of castles and other natural gems located on the Isle of Skye. Skye can be divided into the Northern hilly and cliffy part and the Southern mountainous part, which is nicknamed the Scottish Alps. The Isle of Skye is one of the main destinations for all tourists. It is necessary, but to arm the nerves. The roads on Skye are for one car only and are often in desolate condition and travel takes a long time. So it's good to get up.
Historic bridge in Sligachan
Sligachan is a place that divides the island into two parts. Just choose whether to steep mountains or hilly terrain.
The Old Man of Storr
Another stop named The Old Man of Storr. It is also located north of Portree. There's a cant to it. The way up takes about an hour.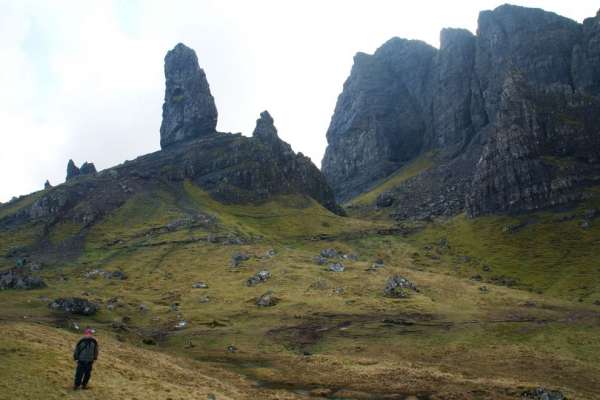 Lealt Falls
A cascade of waterfalls in the northern part of the island north of Portree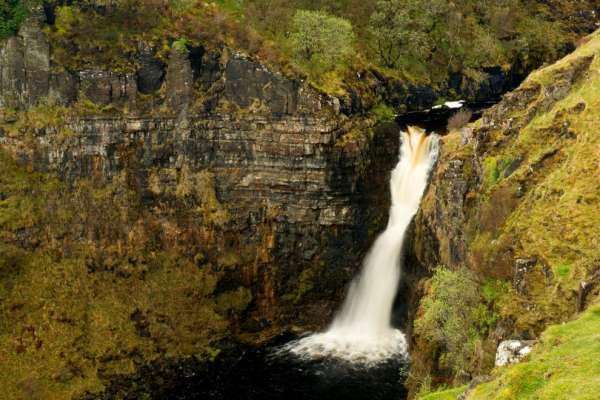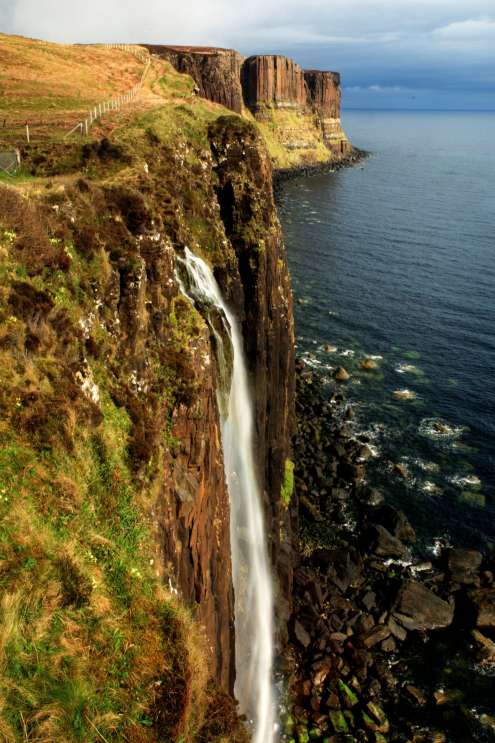 Kilt Rock with Mealt Waterfall
This is a place that is iconic for the island. Kilt Rock got this place, because of the rocks, which resemble a Scottish kilt and a waterfall that ends in the sea
The Quiraing
There are many ways to get to Quiraing. You can make a circuit on foot or comfortably by car, but again you need to get here as soon as possible. The parking lot is then full.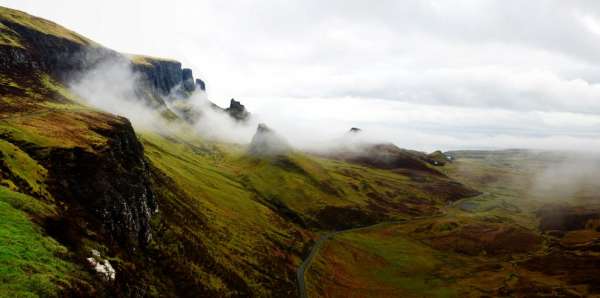 The Quiraing
Quiraing has these cliffs, hills or a kind of stool.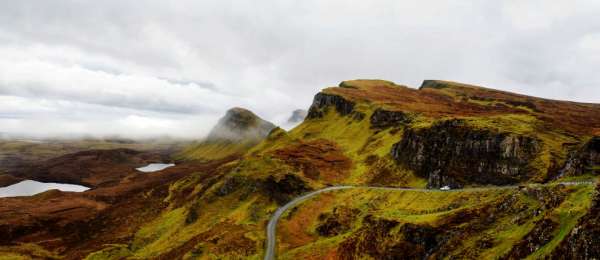 Fairy Glen
A mystical place in the northwest of the Isle of Skye near the town of Uig. This place is really special and it is unusual hills that are not anywhere else on the island.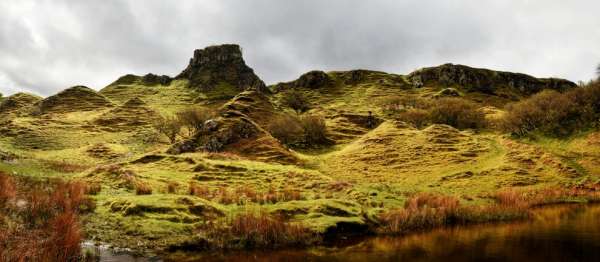 Fairy Glen
Fairy Glen from the other side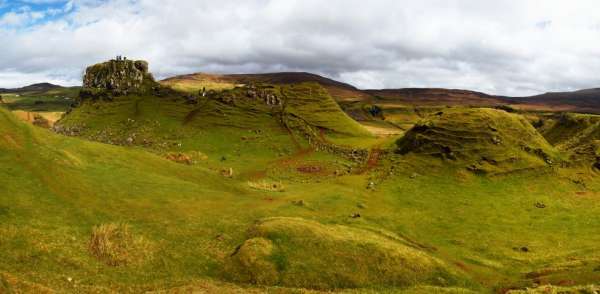 Neist Point Lighthouse
The famous lighthouse on Skye. It is famous for its panoramic cliff, which has become a paradise for romantics and photographers. Unfortunately we didn't like the weather.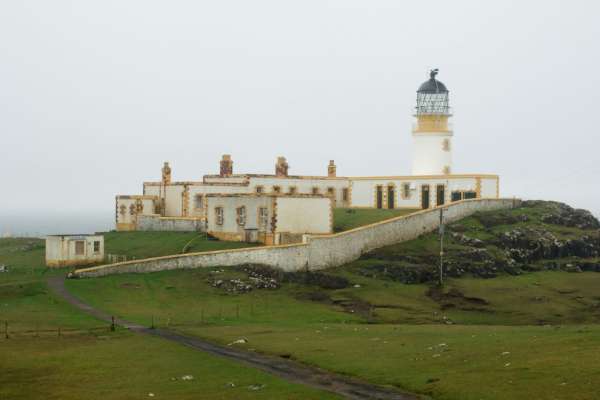 Fairy Pools
Pools also nicknamed are located in the southern part of the Isle of Skye. Again, this is a cascade of waterfalls in the Allt Coir and Mhadaidh valleys in the Cullin Hills. Even though we trod it thoroughly here, we did not come across the classic view that is so well known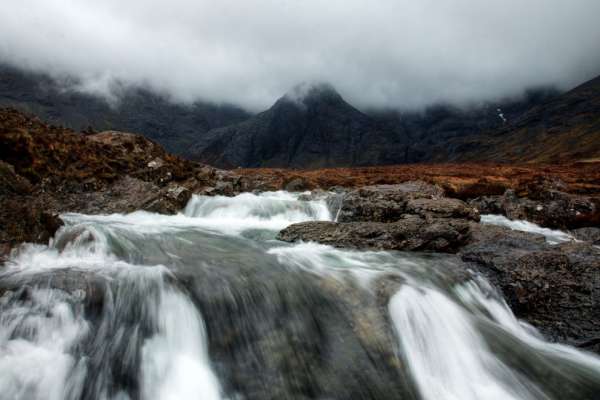 Leaving Skye
Looking behind the Cullin Hills and saying goodbye to the Isle of Skye. There is still much to see, but not everything is time-consuming.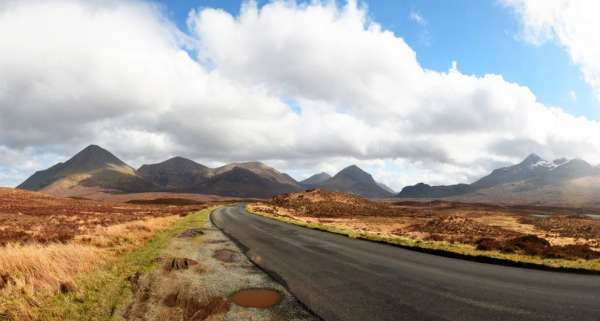 Applaud the author of the article!
Part of gigalist
Giga List:
The most beautiful places in Scotland
A selection of the best of Scotland to be achieved in two weeks. For the most part, these are the biggest attractions that… continue reading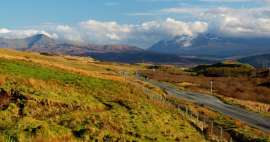 Part of itienary
Article:
Scotland circuit
Scotland is a beautiful country that is less visited by tourists than other European countries. This will help me plan the… continue reading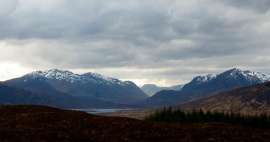 Thanks!
Have you been there? Write a review of this place
Already rated by 4 travelers